INTERVIEW: Bazzi Reacts to His Funniest Tweets & Talks New Song "Mine"
By Nicole Mastrogiannis
March 16, 2018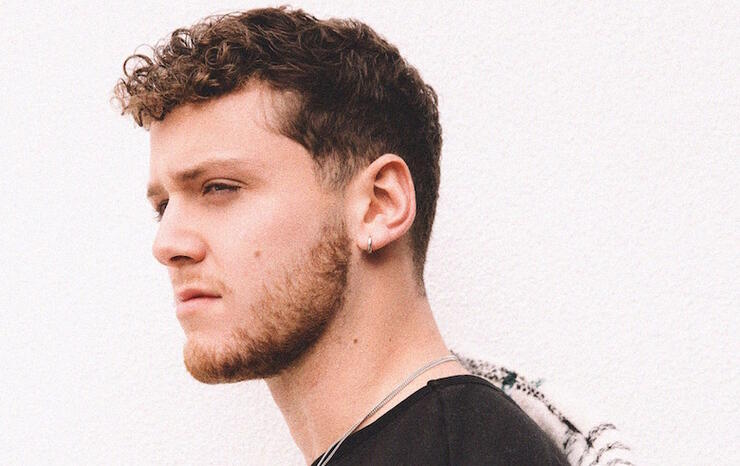 Pop music's next big star has arrived, and his name is Bazzi. The 20-year-old singer/songwriter is behind the hit single "Mine," which may have first gained popularity when fans began making memes with the track's Snapchat filter last year, but now the tune has climbed the charts and his paving the way for the rest of his music.
Aside from "Mine," Bazzi has released two new singles this year, "Why" and "Gone," adding to last year's releases, "Beautiful" and "Sober." And this is only the beginning for the young Michigan native as he prepares to share more new music, including a collaboration with Marshmello. Bazzi is also heading out on Camila Cabello's "Never Be The Same Tour" this year and will open for the pop star.
"Mine" is one of Bazzi's most popular songs and has even caught the attention of superstars like Taylor Swift. During an interview with iHeartRadio, Bazzi explains of the song, "'Mine' was a song I made for people. I wanted to take the feeling of love and acceptance that I felt from a special somebody, and I wanted to give that feeling to my fans and my listeners. It's a really sad, insecure world and I wanted to be able to use my ability, and my platform, and my talent to make people feel that acceptance, [and] feel that love. And 'Mine' has really been doing that, so that's been really special for me to see."
He adds, "I think what inspired me the most about that, about wanting to give that to the world was, recently, in the last year and a half, I've really experienced how good it feels to truly accept yourself. Accept what you are, accept what you're given, just acceptance and resolution in who you are, and learning to love every single detail about yourself. I learned and felt how powerful that feeling is, and what it can do for you. And then, once you learn to completely love yourself and accept yourself, you realize that you have a different kind of love for humans because you realize we all want that. We all just wanna be accepted, we all just wanna feel loved. So I knew that that feeling was so potent and so powerful I had to share it with people. I didn't wanna be selfish and keep that to myself. I wanna help people. And I wanna show them that they can feel the same exact way I do."
There is more to come from Bazzi this year, including a collaboration with producer/DJ Marshmello. He tells us of the team-up, "We got in the studio and started working on something really really cool. I think we have a session when I get back to LA to finish it up and hopefully get it out to all the fans soon."
In case you didn't already know, or you don't already follow Bazzi on Twitter, his tweets are everything. They are both funny and relatable. So we chose a handful of his funniest tweets, and he reacted to them in "Tweet Dreams." Check it out below.
"Guys, I've been drinking a gallon of water a day and I've literally peed 95 times today."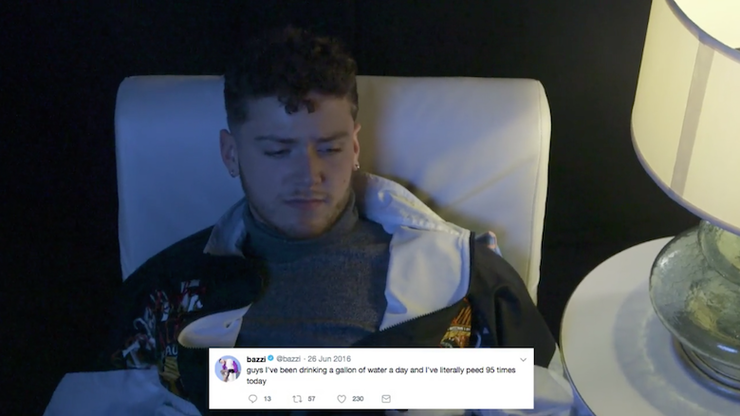 "I know I'm @bazzi now, but you can still call me @daddy."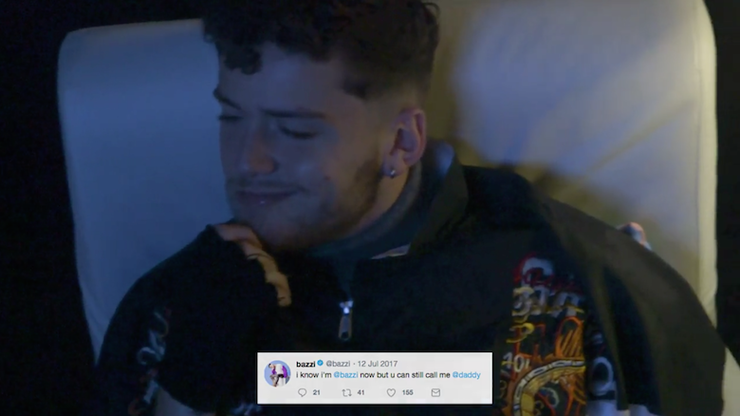 "If I hold the door for you ... and you don't say thank you ... fight me immediately."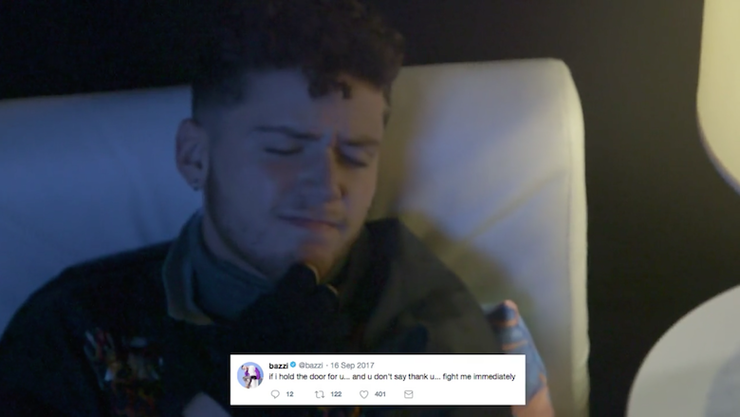 Chat About INTERVIEW: Bazzi Reacts to His Funniest Tweets & Talks New Song "Mine"