High School Students Allegedly Suspended For Family Photo At Gun Range
By Bill Galluccio
March 19, 2018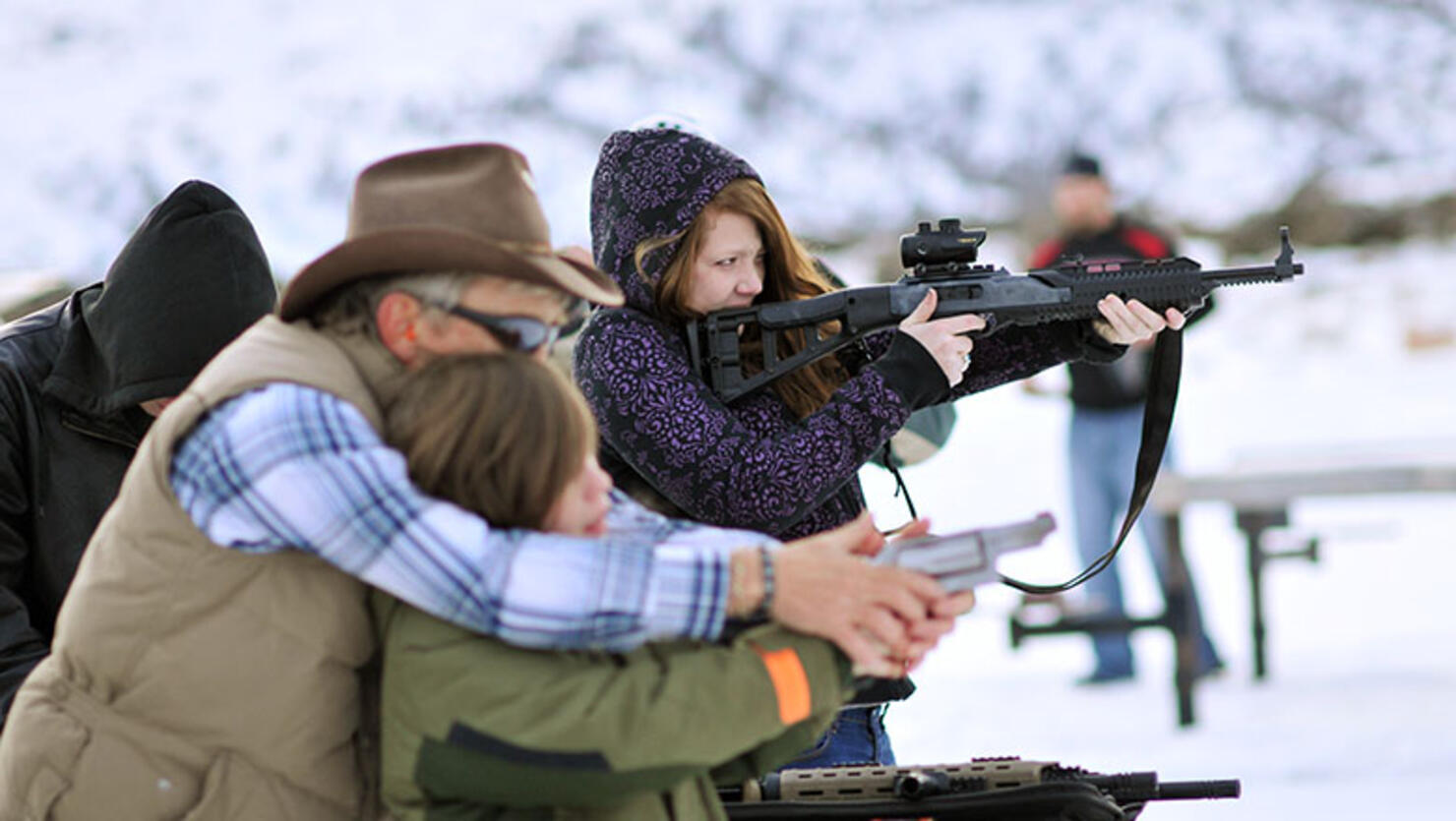 Two students at a high school in New Jersey were reportedly suspended after school officials became aware of photos shared on Snapchat that were taken during a recent family outing to a local range and showed the students holding rifles. According to Fox News, officials at Lacey Township High School handed down a five-day in-school suspension to both students claiming the photos violated the school's policy on weapon possession.
The news of the suspension spread on social media after a resident posted the story on a local group residents use to discuss community issues. The students reportedly fell behind in their Advanced Placement classes as a result of missing five days of class.
Many people were not happy with the discipline and said that they are planning to attend the school board meeting on Monday night.
The school responded and said the information in the social media posts were not accurate.
Lacey schools Superintendent Craig Wigley said in an email to NJ Advance Media on Thursday that "information posted on social media is incorrect" and that private matters involving students cannot be discussed. He declined to say what aspect of the accounts posted on social media is inaccurate.
A local gun advocacy group sent a cease-and-desist letter to the school demanding school officials overturn the suspensions. The Association of New Jersey Rifle & Pistol Clubs said the school's policy allows students to be suspended for up to one year if they are in "possession of a weapon of any type for any reason or purpose on or off school grounds."
"The policy is clearly wrong and violates the Second Amendment," ANJRPC executive director Scott Bach said. "We hope that they're reasonable people and they will fix it. If they don't, we're prepared to take legal action."
Photo: Getty Images