Three More Songwriters Poised to Sue Iron Maiden for Plagiarism
By Andrew Magnotta
March 19, 2018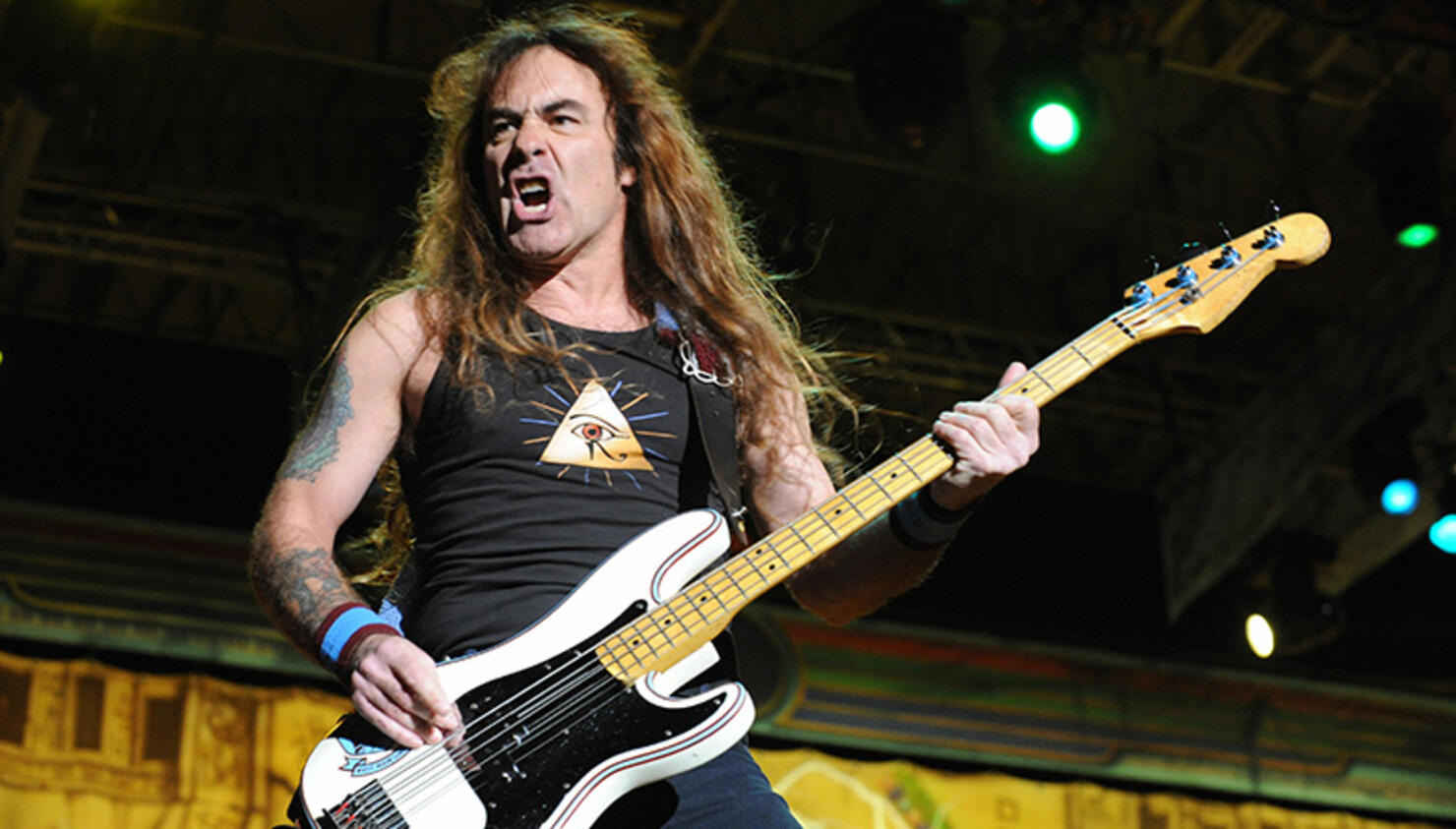 A man who successfully sued Iron Maiden for plagiarized lyrics in its songs "Hallowed By Thy Name" and "The Nomad" says he knows three more songwriters with claims against the band.
Barry McKay recently settled a lawsuit with Iron Maiden over six lines of lyrics in 1982's "Hallowed By Thy Name" that were apparently lifted from a 1974 song called "Life's Shadow" by a British rock group called Beckett.
Iron Maiden settled that case out of court for about $140,000. The band said in a statement the settlement was "a fraction of what [McKay] brought the action for."
The next line of the Iron Maiden's statement refers to McKay as a "serial litigator."
But McKay disputes Iron Maiden's claim that he settled for less. He also promised more litigation, noting that Iron Maiden bassist Steve Harris and guitarist Dave Murray paid a combined $1.25 million in damages related to the plagiarism cases.
"I find it sickening to have to take very wealthy musicians to court for plagiarizing the musical works of musicians who are not at all wealthy and who cannot afford to take on the might of Iron Maiden," McKay's latest statement reads.
McKay has repeatedly attacked Iron Maiden, as well as Harris and Murray for the alleged copyright infringement, for trying to dodge being served the lawsuit, for obfuscating the facts of the case and for not being honest about the earnings of the songs in question.
And he says he's far from finished fighting Maiden.
"To call me a 'serial litigant' is sour grapes," McKay writes. "Harris and Murray and their managers appear to me to be bad losers. However, I am now representing three other songwriters who also allege that Steve Harris and Dave Murray have also profiteered from lyrics that they wrote. If that makes me a 'serial litigant' so be it."
And if a cascade of plagiarism lawsuits isn't enough to worry about, Iron Maiden is preparing its Legacy of the Beast European tour, beginning in May.
"I'm focused on what's gonna constitute an amazing setlist, and what's gonna constitute an amazing stage show," frontman Bruce Dickinson recently told Kerrang! "I'm looking at the show as something that should certainly exceed what we did on the Book Of Souls tour, and I'm approaching things a slightly different way."
Maiden shelved "Hallowed By Thy Name" from its setlist for the duration of the litigation over the song. It remains to be seen how the forthcoming action McKay takes against the band will affect the live show.
Iron Maiden is also preparing to release its Scream for Me, Sarajevo documentary about its 1994 concert in war-torn Sarajevo, the capital of Bosnia and Hersegovina.
Get more information on screenings here.
Get the Legacy of the Beast tour dates here.
Photo: Getty Images