Shawn Mendes Watches Fan Reactions To New Song "In My Blood" (VIDEO)
By Nicole Mastrogiannis
March 22, 2018
Nothing to see here, just Shawn Mendes making you feel ALL THE FEELINGS.
At midnight, on March 22nd, 2018, Shawn released his brand new single, "In My Blood," the first song from the 19-year-old's forthcoming third studio album. "In My Blood" is about having the will power to overcome any obstacle, especially when you feel like it's impossible, and is the most vulnerable that Shawn has ever been in his music. The 19-year-old sings lyrics like, "Sometimes I feel like giving up/But I just can't, it isn't in my blood/It isn't in my blood."
In an Instagram post, Shawn called his new single "the closest song to [his] heart that [he's] ever written" and thanked his fans for all of their support throughout this album-making process. He said, "I know I've been pretty quiet during this album process, and I just wanted to thank you with all of my heart for being there and supporting me the entire time."
Speaking of his fans, Shawn has noticed his Mendes Army and their incredible reactions to "In My Blood." He wrote to his fans on Twitter, "Overwhelmed with the love! Reading everything you guys are saying, thank you so much!"
So during a recent visit to iHeartRadio, we showed the Canadian singer/songwriter some fan-submitted videos of themselves reacting to the song for the first time at midnight, and Shawn's reaction is everything. He said, "I was literally up til, like, 3AM last night watching these videos. They're amazing. Because after a year of not releasing music, I forgot that there are so many people and they film themselves reacting, and it's really sweet."
Be prepared to feel all the feelings.
"The famous Dante. We've met before, I haven't seen this yet. That's amazing. Actually, it was so awesome. When he came to the show, he was actually really chill in the Meet and Greet. But then I was watching video of him filming the show on his Snapchat stories, or something, and he was just freaking out. It was amazing. I love him."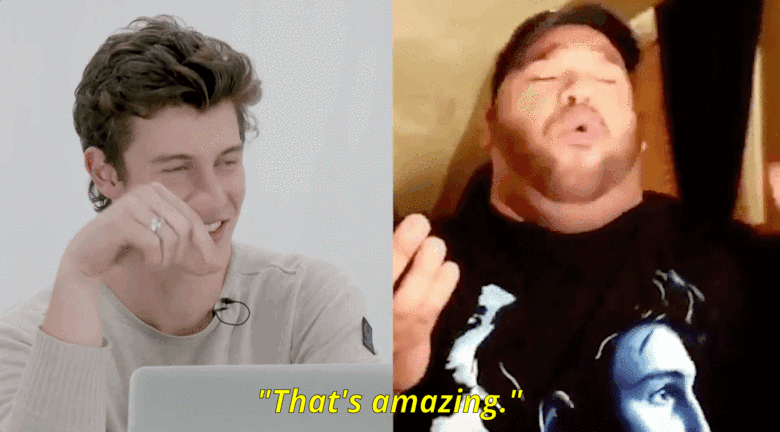 "How have I never heard about Twizley before?!"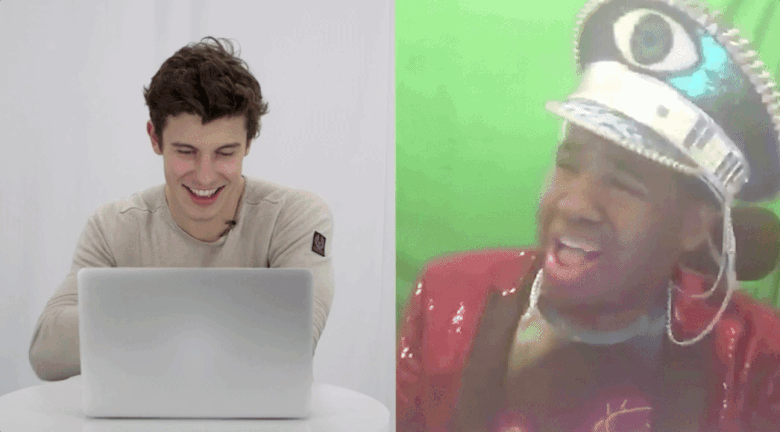 "Deceased, eh? This is really making my day right now."
He added, when she said hopefully one day they will meet, "That was very sweet of you. We will meet one day. I love you, honey, thank you so much."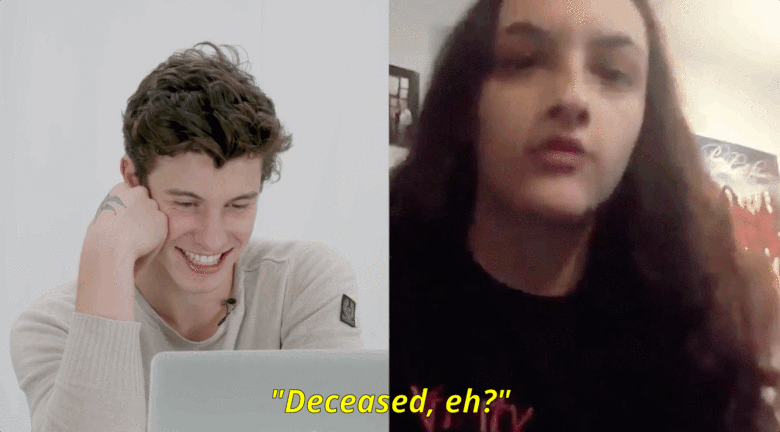 "She has a face mask on."