Jill Duggar's Instagram Post Angers Fans
By Dave Basner
January 1, 2019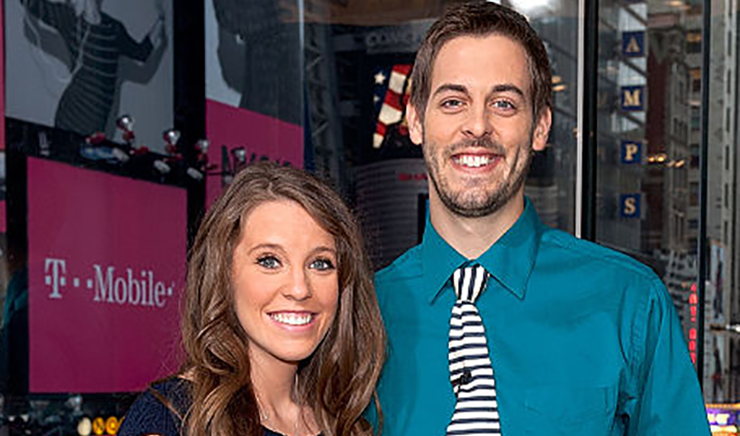 Jill Duggar, now known as Jill Dillard, has upset many of her followers with a recent Instagram post.
The photo she put up is innocent enough - a selfie with her son Israel where they are both smiling wide for the camera while Israel holds up a book - but fans have found problems with it, especially with the reason she posted it.
In the caption, Jill asks fans to like or share the pic and links to a website promoting The Tuttle Twins, the series of books Israel is holding. It turns out that the post is actually an entry into a contest promoting the books and the person whose photo has been shared and liked the most times wins $350.
Many followers have an issue with a public figure like Dillard being able to enter the contest since she has such a huge advantage with her 1.6 million followers. They think the TLC reality star doesn't need the money and is potentially taking it from someone who might need it more.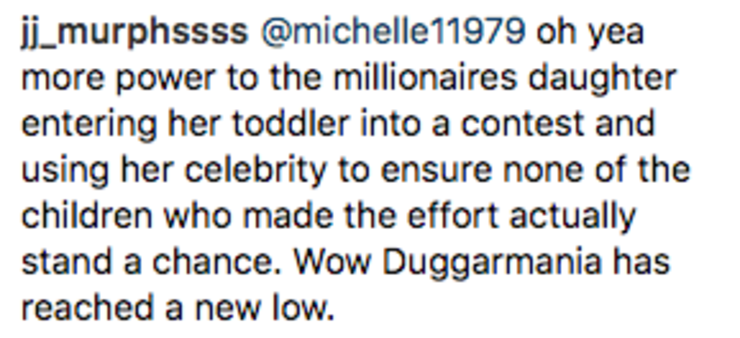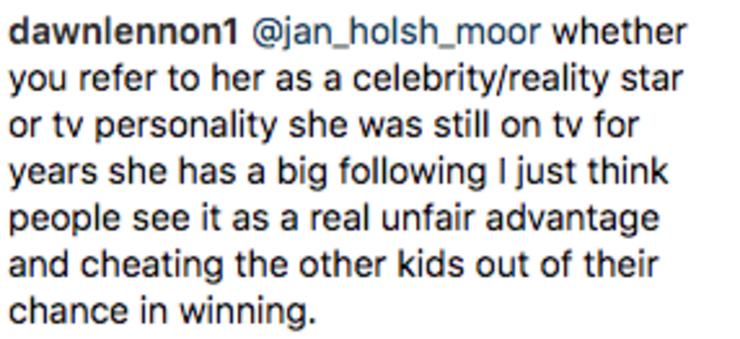 Other people were more upset that she was using her child to win a prize.



Then there are the followers who are upset with the subject matter of the books, which are about Libertarian politics. Those fans voiced their opinions about how the messages in the books don't seem to fall in line with Dillard's beliefs.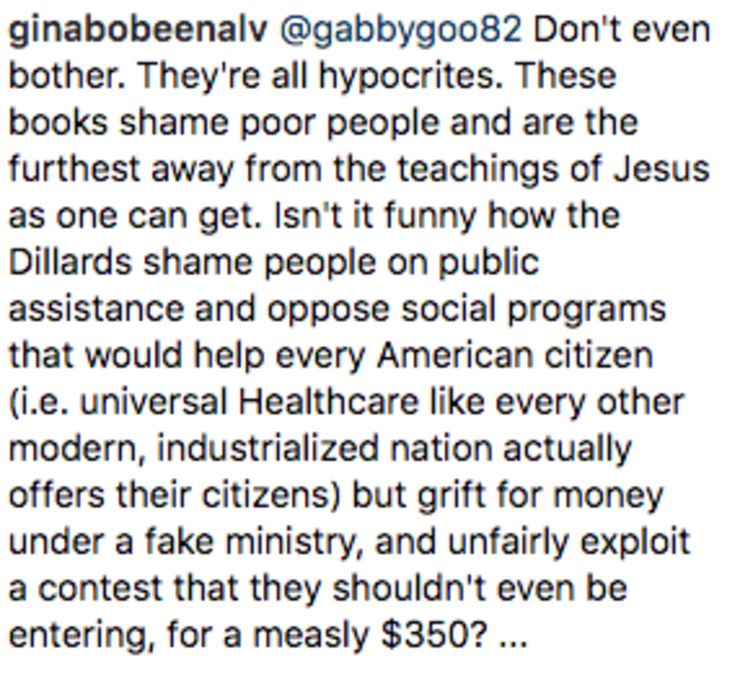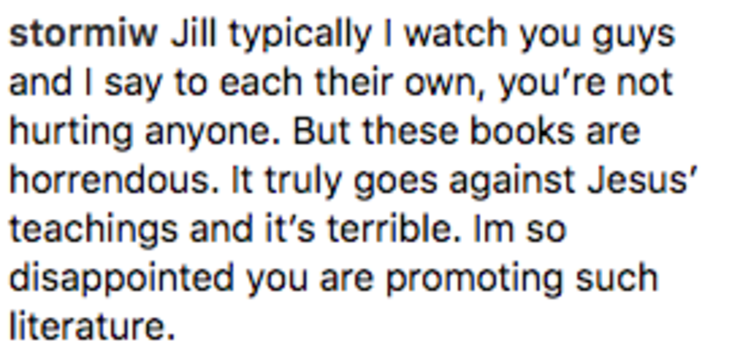 While Jill hasn't yet responded to the criticism, the makers of The Tuttle Twins have. In a statement they said, "Fair = allowing anybody to participate. This is what we did. It would be unfair to establish arbitrary limits on those with various sizes of social networks."
That being said, Jill's post has been liked 780 times and shared 160 times, which is ten times more than most of the other contestants.
Photo Credit: Getty