The Weeknd Teases Marvel Comic Book Plot
By James Dinh
March 27, 2018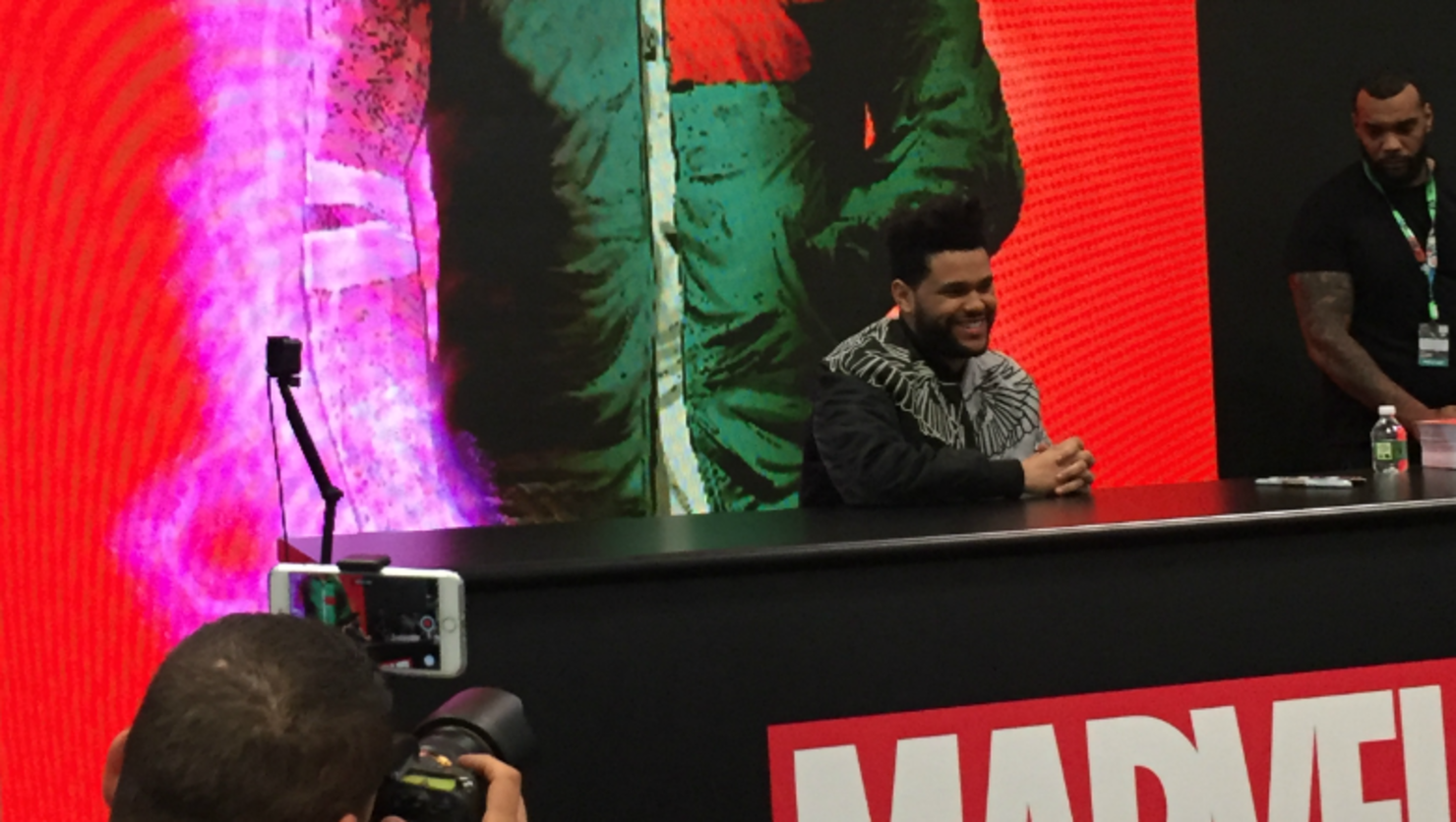 After unveiling the project at New York Comic Con last summer, The Weeknd finally shared more details about Starboy, his forthcoming collaboration with Marvel Comics.
Ahead of the issue one release, details around the comic book plot have surfaced and it revolves around Abel Tesfaye's war against "cannibalistic criminal mastermind Jack 'The Chef' Smiley" to save the city of Alphatron. Tired of murdering and eating his victims, the villain has decided to combine all crime affiliates in the fictitious city to grow an even bigger network. If that wasn't enough, the authorities appear to be victims of the sinister plot as well. Can Starboy save the day? You'll have to wait for the first issue to drop on June 13 to find out.
"Marvel is the pinnacle of success in their field and I've been a lifelong fan of their work. To be able to partner with them is a dream come true," the singer said in a press release. The comic book was written by Abel alongside La Mar Taylor, and Christos Gate. Oh, and if you had his 2016 LP, Starboy, on repeat, you'll be happy to know that the forthcoming graphic novel is based on the album itself.
Back in 2016, the 28-year-old star hinted at the release of a comic book when he was out and about promoting the LP. "Starboy is the next chapter in this chronicle, this saga," Abel explained. "I guess this is the fourth chapter. He's a character that we created. It's so funny, we want to create a comic out of him as well [...] He's a cool, dope character that makes appearances a lot on the album. He's definitely made his appearance in different records in the past as well. He's a more braggadocious character that we all have inside of us."