Is Justin Bieber Recording A 'Christian Appropriate' Album?
By Hayden Brooks
March 27, 2018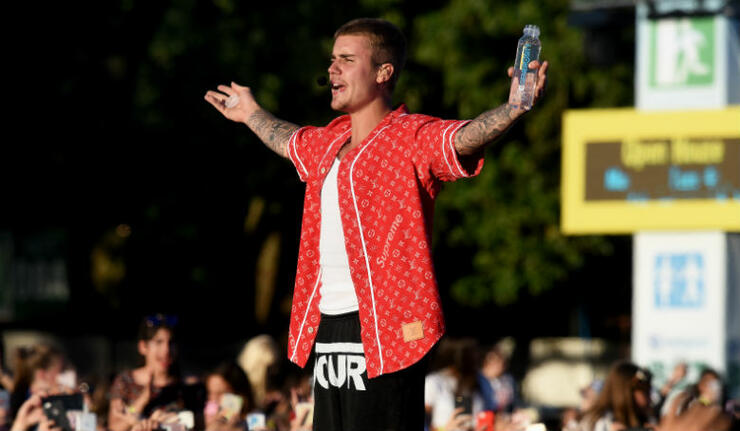 Back in January, Justin Bieber reportedly skipped out on the 2018 Grammys because he was hard at work on the follow-up to 2015's Purpose. Now, word has spread that the pop titan's forthcoming LP might just feature "Christian appropriate" tracks.
According to The Sun, the 24-year-old singer has reportedly been so inspired by his religious journey that he wants to incorporate it into his music. "Justin is on the lookout for songs which really reflect where he is in his life in terms of spirituality," an insider close to the Biebster revealed. "He has always been religious but the last two years have seen him grow closer to the Hillsong Church and it has changed his entire life. He has a totally different outlook now."
That doesn't mean that Bieber is going to entirely trash the list of hitmakers, who helped him craft Purpose. In fact, he apparently reunited with some of them. "After he finished his last tour he really wasn't interested in recording any music for a while, but his time with the church has revitalized him and although he is working with a lot of the same people who helped to make his last album, Purpose," the insider continued. "He is reshaping his sound so it is more in line with the church's values and beliefs." As for the lyrical content, the album already has some key themes centered around love and redemption.
While the initial report is from The Sun, the switch in direction would surely seem fitting for the star, who has only primarily appeared out and about en route to church. In the last few months, it's become almost a weekly occurrence for the star, but we'll have to stay tuned, or at least hope that Justin Trantor drops another breadcrumb about his current projects.
Chat About Is Justin Bieber Recording A 'Christian Appropriate' Album?