Fetty Wap Gives Out Grocery Gift Cards To Hometown Families Ahead Of Easter
By James Dinh
March 28, 2018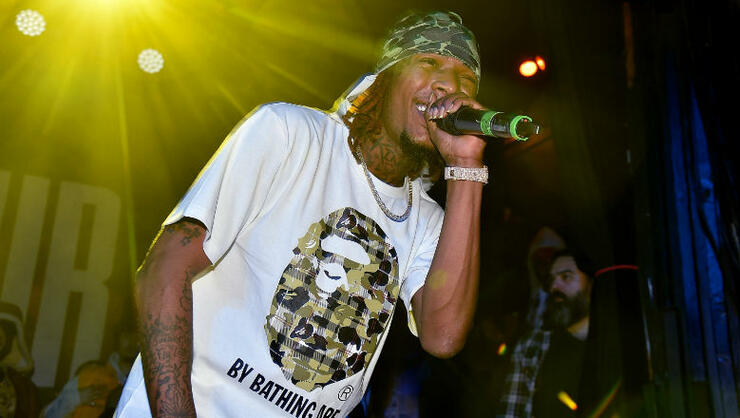 Fetty Wap returned to his hometown of Paterson, New Jersey on Tuesday night (March 27) to spread some holiday cheer ahead of the Easter weekend, as per NorthJersey.com.
Hitting up the Price Rite location in Center City Mall, the rapper was seen handing out gift cards to hundreds of people on the block and all he wished for in return was invitations to the family dinners. "I hope somebody gives me a couple invitations," the 26-year-old rapper jokingly said. "Anything I can do to help, especially with my hometown, I'm going to always be there." In addition to his generous donation, Fetty also greeted fans. "I'm a Fetty Wap fan because first he was raised in Paterson," 19-year-old Ayahni Jackson told the outlet. "And he makes good music. He don't forget about nobody in Paterson."
Needless to say, head honchos of the store were pleased with his good dead. "We're very excited to have somebody who loves the city as much as us come into the store and want to give back. That's really great," Marie Sweeney-Tevis, director of marketing and community relations for Inserra Supermarkets, gushed about his deed.
It's not the first time that Fetty has performed some good ol' charity work. Back in November, he gave away 500 turkeys for Thanksgiving, marking the third year of his yearly tradition. Giving back seems like a necessity for the rapper, who had to survive on food stamps before making it big with "Trap Queen" in late 2014. Less than two weeks ago, Fetty became a father for the seventh time welcoming a son just two months after he welcomed a daughter with ex Alexis Skyy.
Chat About Fetty Wap Gives Out Grocery Gift Cards To Hometown Families Ahead Of Easter