Mom Faces Backlash For Bathing With Pre-Teen Sons
By Dave Basner
January 7, 2019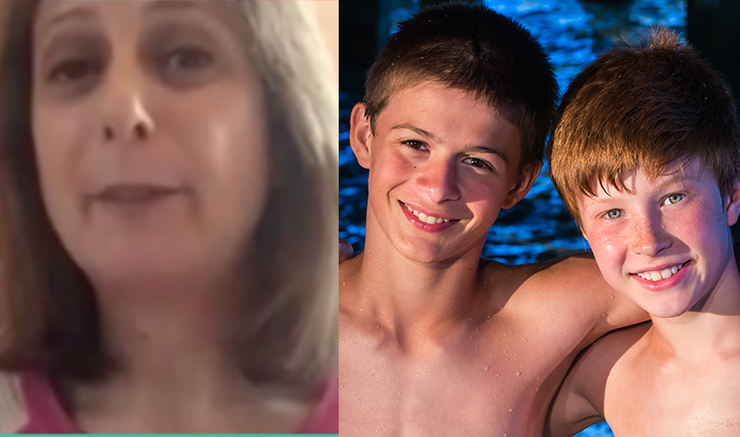 Parents spend the first years of their children's lives bathing them, and sometimes they might even join them in the tub, but one mom in England is facing backlash because she still bathes with her sons even though the kids are now 10 and 11 years old.
Her name is Lauren Libbert and she appeared on the U.K.'s This Morning to explain that she has "nothing to be ashamed of."
The mother spoke about her pre-teen boys saying, "If they're happy with it, we'll have a bath together maybe once a week. It's something we all enjoy. I've a tiny bathroom but we'll all scooch together and have a bath together and my boys are very comfortable with them being naked and me being naked...It's nothing to be ashamed of. A lot of the time we're not even talking about it."
To give another viewpoint, a life coach on the show argued that bathing with children of that age isn't right and that it could lead to confusion. He said, "They're at that age where they're going to be figuring out body parts."
Lauren stated that if either kids wants to stop, she'll take their lead and accused the life coach of "over-sexualizing" the situation and "taking away the innocence of a parent-child relationship."
Not surprisingly, viewers of the program had a lot to say:
#thismorning You can follow up the two SONS in ten years time, in therapy because of still bathing with mum at 10 and 11 - This isn't right for daughters let alone sons!!!

— JK (@JusLord) March 27, 2018
While Lauren took a lot of heat, she also has many supporters, with fans tweeting that what she is doing is "natural" and that there is "nothing wrong with it."
For now, she plans to continue with the baths.
Photo Credit: Getty