BTS Tease New Song In Nine-Minute 'Euphoria' Video
By Hayden Brooks
April 5, 2018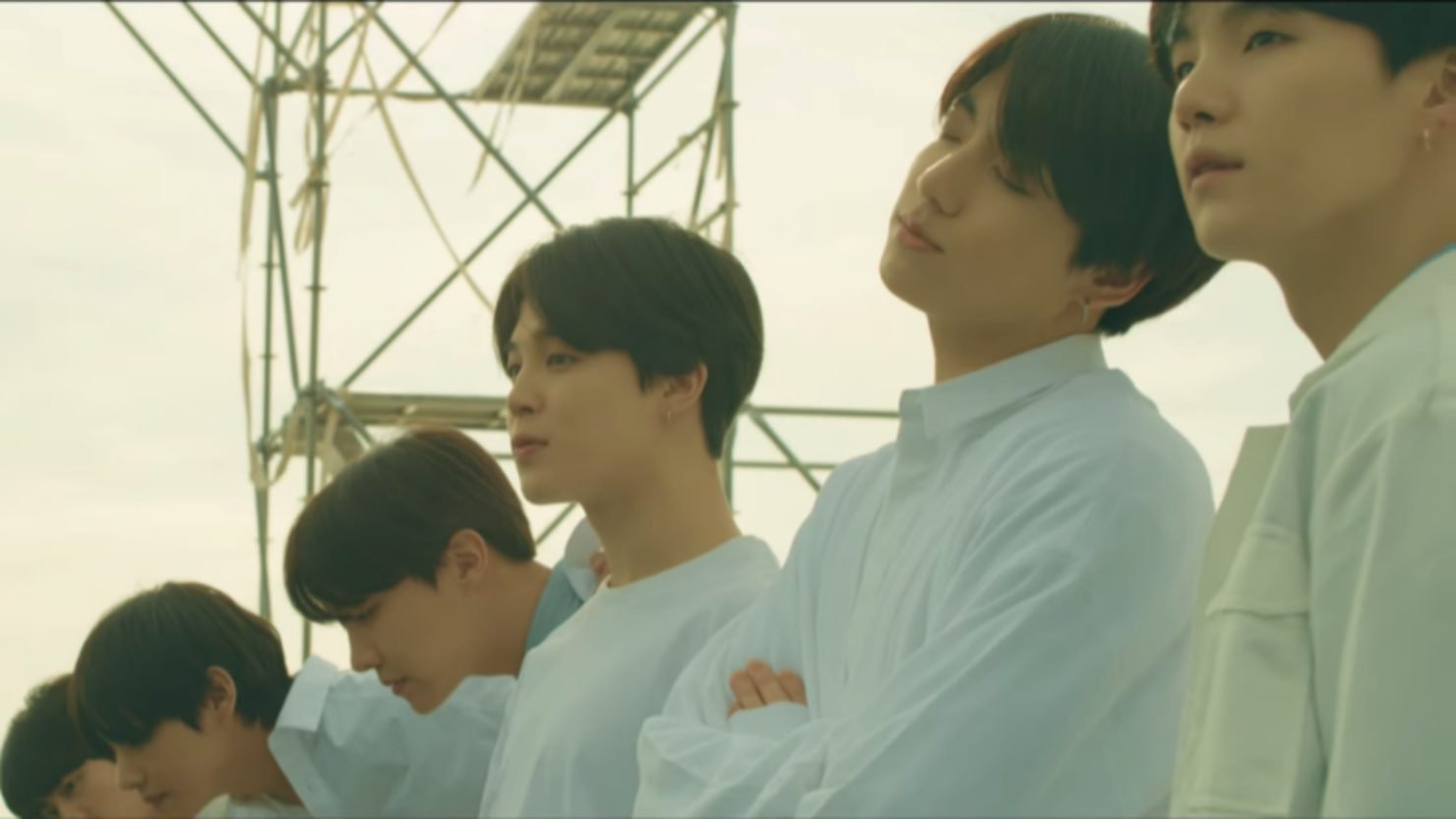 BTS surprised their A.R.M.Y. on Thursday (April 5) when the K-pop collective dropped a nine-minute visual called "Euphoria: Theme of Love Yourself: Wonder" and it offers up a hint at the theme of their next album.
Directed by YongSeok Choi, the lengthy video sees a series of dramatic scenarios like V jumping off a pier, Jungkook getting beaten up and then clips of the guys goofing around in what looks like a classroom of sorts. However, the real highlight arrives halfway through when the Korean septet treats fans to a new high-energy song called "Euphoria," which marks their first musical serving from their upcoming EP, Love Yourself: Wonder. It will follow the release of their 2017 EP, Love Yourself: Her.
With the release of "Euphoria: Theme of Love Yourself: Wonder," the BTS A.R.M.Y. have put two and two together to realize that both EP titles originate from Chinese characters that nod to the band's strategy for the themes of their Love Yourself installment projects. It's a good week for the fanbase since the group released Face Yourself in Japan. Meanwhile, the album has held its own at the top of America's iTunes Albums chart since its release on Tuesday.
Scroll on below to see BTS' brand-new clip, "Euphoria: Theme of Love Yourself: Wonder."