Godsmack's "Bulletproof" Video: Band Uses New Director Over Billy Ray Cyrus
By Taylor Fields
April 3, 2018
Fans are only a few weeks away from the release (April 27th) of Godsmack's new album WHEN LEGENDS RISE (their first album in four years), and to to make things even more exciting, the band has shared the official music video for their latest single "Bulletproof."
Godsmack teased the video to fans with a funny trailer posted to social media, which showed the band auditioning different directors -- including Sebastian Bach (because as he says "metal is back") and Billy Ray Cyrus (who urged them to go country) -- but ultimately decided on Sully Erna's "cousin from Italy," Salvatore Pasquale.
In reality, the video was directed by filmmaker Troy Smith and follows the band as they try to make their new music video. As Pasquale is directing the band while filming the visual, things don't exactly run smoothly, and ultimately, in the end, things get a little ... heated (to say the least).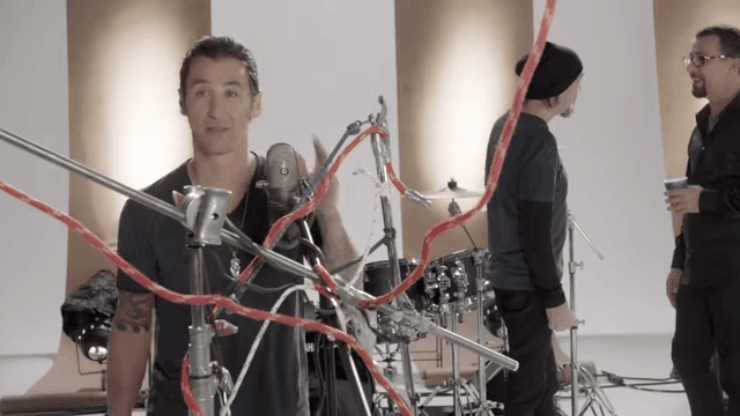 In a Q&A with Sully and Pasquale about the making of the "Bulletproof" video and their comedic approach, Erna says:
"We just really enjoy having fun and laughing. Music is about entertainment just as much as it's about the art. And we want to share what we do with audiences of all ages. The band discussed having me direct this debut video, so I just ran with that concept and twisted it up. Comedy is nothing more than reality exaggerated. And anyone who doesn't enjoy a fun video like this, is simply taking life much too seriously."
Meanwhile, Pasquale added, "I no wanna do this approacha...Selly no nothing about making a filma. Next time-a you wanna make a something nice, you call-a Pasquale and he make a you best video eva! Molto Bene!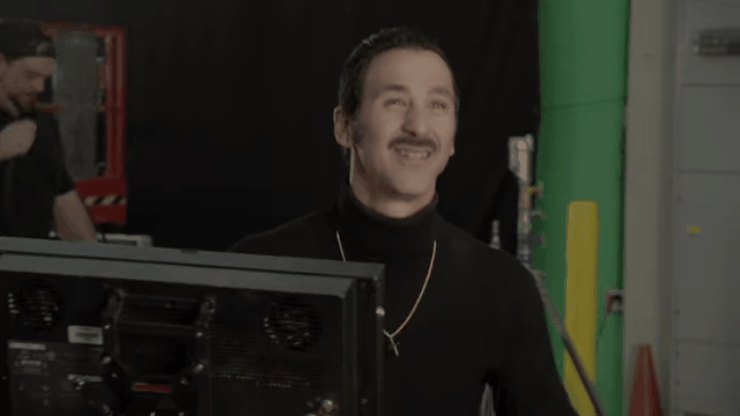 "Bulletproof" is the lead single from Godsmack's WHEN LEGENDS RISE album, and in a press release, the band's frontman Sully Erna explained of the personal meaning behind the song:
"I always write about things that have affected me on an emotional level. I think everyone knows that about me by now. But if I choose to do that, I have to be prepared to be honest and vulnerable. And so the challenge is figuring out how 'exposed' you want to be with personal information. But I've also learned over the years that for me, being transparent, even to the point of embarrassment sometimes, is so much better than holding it inside and extending that pain longer than you need to. 'Bulletproof' is just another moment in my life when I allowed myself to be vulnerable and got hurt. It's this kind of carelessness from other people that eventually hardens you and forces you to put up that wall to protect yourself. So when and if they circle back around and try to get back in, you make yourself bulletproof."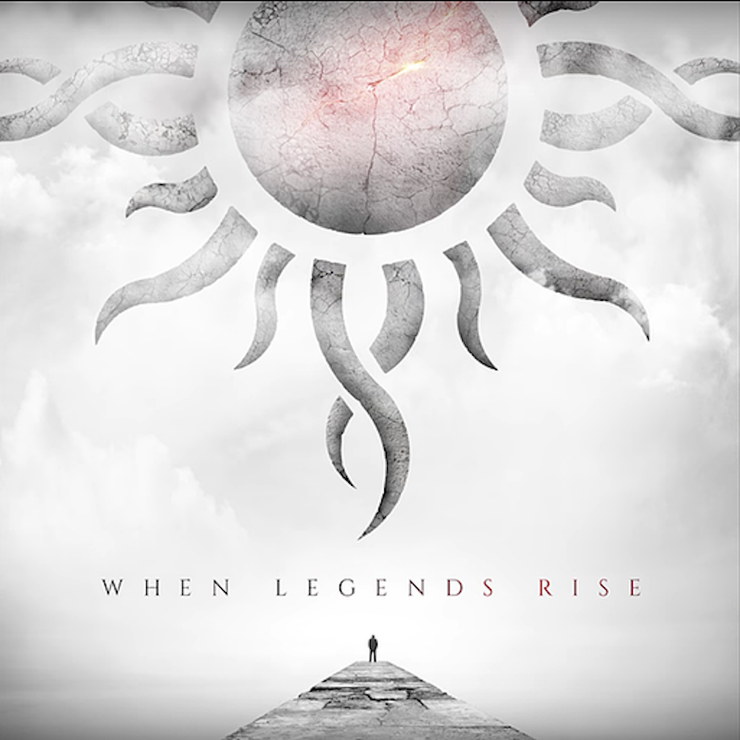 It's been 20 years since the release of Godsmack's debut self-titled album, and WHEN LEGENDS RISE is the first full-length release since 2014's 1000hp. The record was recorded at the band's headquarters (GSHQ) in Derry, New Hampshire, and produced by Erik Ron and Sully. Erna has explained of the inspiration behind the album, "It was just about evolving as a songwriter. I wanted to stretch my wings out even further to use all the experiences I've had with writing different types of music over the years and applying that to find a way to introduce a newer, fresher, more mature sound, but still maintaining the power of Godsmack."
WHEN LEGENDS RISE, which includes 11 new songs in total (including "Bulletproof"), is set to be released on April 27th. Fans can catch the band out on the road at several U.S. festivals between April 27th and July 14th, and then later in the year during their upcoming major outdoor amphitheater tour. For a full list of tour dates, head over to Godsmack's official website.
Chat About Godsmack's "Bulletproof" Video: Band Uses New Director Over Billy Ray Cyrus