Melissa McCarthy Is Unrecognizable After Stunning Weight Loss
By Dave Basner
April 3, 2018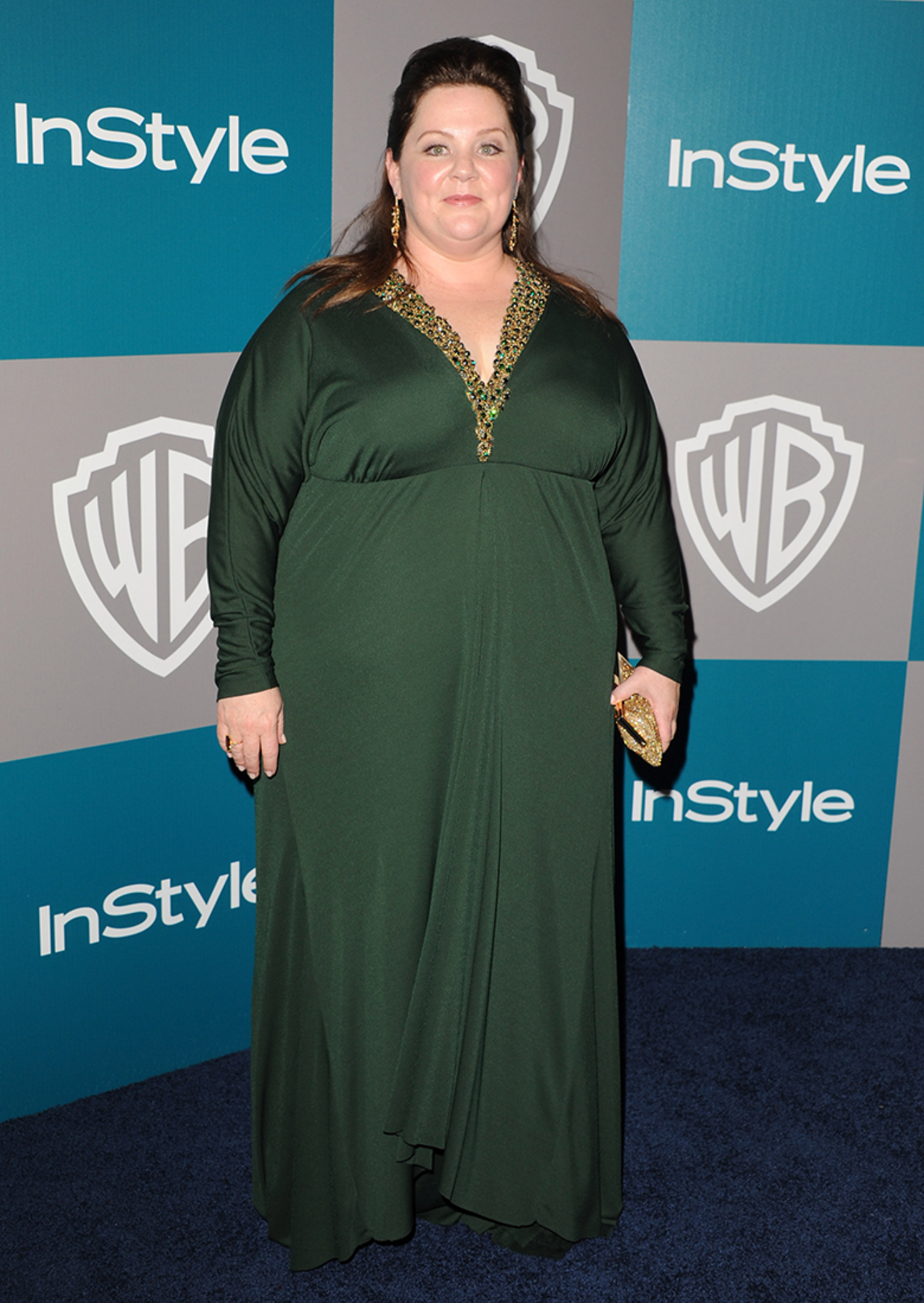 Melissa McCarthy has made a name for herself in Hollywood as both a hysterical television actress and as an A list movie talent, and what's greatest about her is how she proves not everyone on TV and in movies needs to be size 0.
Of course, the 47-year-old Oscar-nominee also doesn't want to be unhealthy. In fact, she's lost a whopping 75 pounds and looks nothing like she has before.
In a new set of photos promoting the Seven7 Holiday line of Melissa's own Melissa McCarthy clothing collection, she flaunts her impressive new look. Wrapped in Christmas lights, McCarthy shows off the clothes on her trimmer body.
According to the Daily Mail, the transformation is from a keto diet, which consists of more healthy fats and fewer carbs.
She also changed her outlook on her weight, telling Life & Style, "I truly stopped worrying about it. I think there's something to kinda loosening up and not being so nervous and rigid about it that, bizarrely, has worked."
Melissa spoke about being a plus-size woman and gearing her clothes towards them, telling In Touch, "I think most women in the US are a 14. I think like 72 percent of women are a 14. So I think it's a little insane if you're in this business to tell your biggest section of clientele that you don't want their business."
She also has no expectations to keep her weight down. Melissa previously told Refinery29:
"I'll be up, I'll be down, probably for the rest of my life. The thing is, if that is the most interesting thing about me, I need to go have a lavender farm in Minnesota and give this up. There has to be something more. There are so many more intriguing things about women than their butt or their this or their that. It can't be the first question every time, or a question at all. It's like, 'Can you imagine them asking some of these guys I work with, 'How do you keep your butt looking so good?' It would be like, 'What the f***are you talking about? Why are you asking about the shape of my butt?'"
You can see McCarthy's new look in her latest film, Life of the Party, and the trailer for it below.
Life of the Party is in theaters on May 11 and you can get clothes from Melissa's line here.
Photo Credit: Getty