Selena Gomez Wouldn't Have Asked The Weeknd To Donate A Kidney, Source Says
By James Dinh
April 3, 2018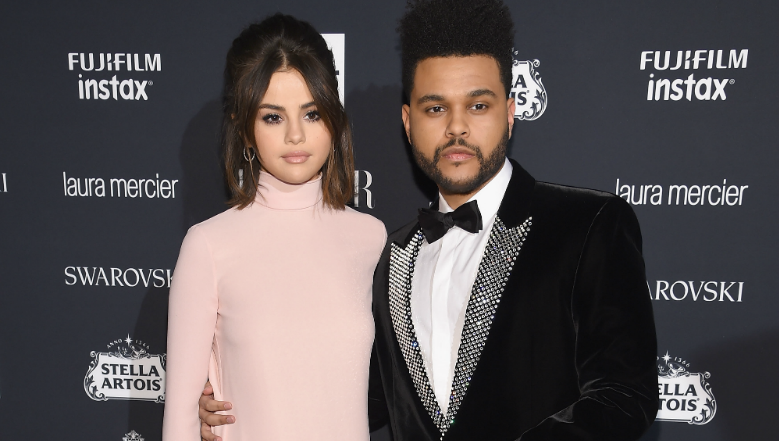 The Weeknd had folks gossiping with speculation after a lyric on his new album, My Dear Melancholy, insinuated that he was thinking about donating his kidney to Selena Gomez while the two were dating, but a source close to the pop singer admitted that the buzz is just, well, buzz.
On Monday (April 2), ET reported that the 28-year-old singer was never going to be Gomez's kidney donor despite the lyrics on his new track, "Call Out My Name." "It's just a lyric and he knew it would strum up attention and that people would interpret it exactly as they have, but he was never actually going to donate his kidney to Selena," the source admitted. "Sure, he was her boyfriend at the time, so it perhaps crossed his mind to get tested to see if he was a match -- which is incredibly rare -- but it never got anywhere close to actually happening."
"Call Out My Name" hears Abel singing the lines, "I almost cut a piece of myself for your life/ Guess I was just another pit stop/ Til you made up your mind/ You just wasted my time." It's all poetic and subjective but the insinuation is quite evident. As you know, Gomez's best friend Francia Raisa ended up donating her kidney to the star. Scroll on below to listen to the lyric at the 1:43 mark.
ET's source went on to urge that the pop pair weren't ever as intense as The Weeknd has made it seem to be on the new LP. "To be honest, they were never as intense as he's making it seem," the source continued. "The Weeknd was always much more concerned with his career than his relationship. Selena leaned on friends and family during the surgery more than anyone."
Chat About Selena Gomez Wouldn't Have Asked The Weeknd To Donate A Kidney, Source Says