Green Day's Billie Joe Armstrong Teases New Band
By Andrew Magnotta
April 4, 2018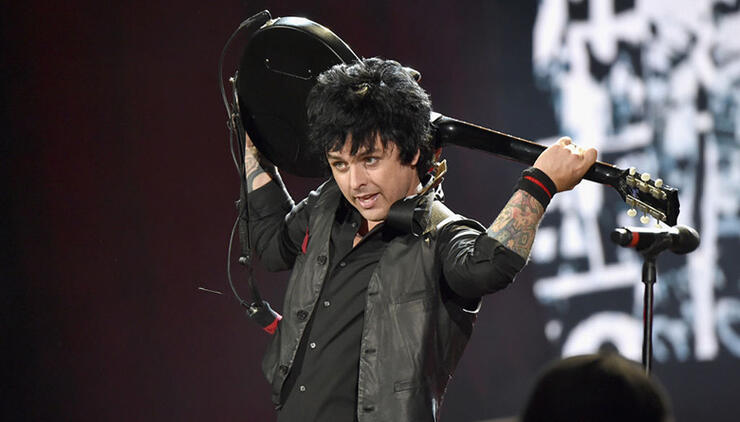 Green Day frontman Billie Joe Armstrong is teasing a coming side project called The Longshot.
While Green Day is taking time off in the wake of its last two releases, 2016's Revolution Radio and 2017's best-of compilation God's Favorite Band, Armstrong has apparently been busy pursuing another musical direction.
A series of Instagram posts by Armstrong haven't revealed much about what the project will sound like. Fans are assuming based on the visuals at hand that the singer is going for a more aggressive punk rock sound.
An Instagram account for The Longshot is currently private with a little over 500 followers.
The description for the accounts reads: "New album 'Love is for Losers' coming eventually sooner or later. Probably sooner."
A cover band led by Armstrong and Green Day bassist Mike Dirnt, called The Coverups, performed in late-March at a small San Francisco venue.
That set reportedly also included Green Day drummer Tre Cool.
The fact that a hard-touring band like Green Day still performs together during its off-time would suggest the band is as healthy as ever and Armstrong's Longshot project won't detract from any of Green Day's activity.
Hopefully fans get news on what it's all about soon.
Photo: Getty Images
Chat About Green Day's Billie Joe Armstrong Teases New Band