Sylvester Stallone's Daughters Are All Grown Up And Gorgeous Models
By Dave Basner
April 5, 2018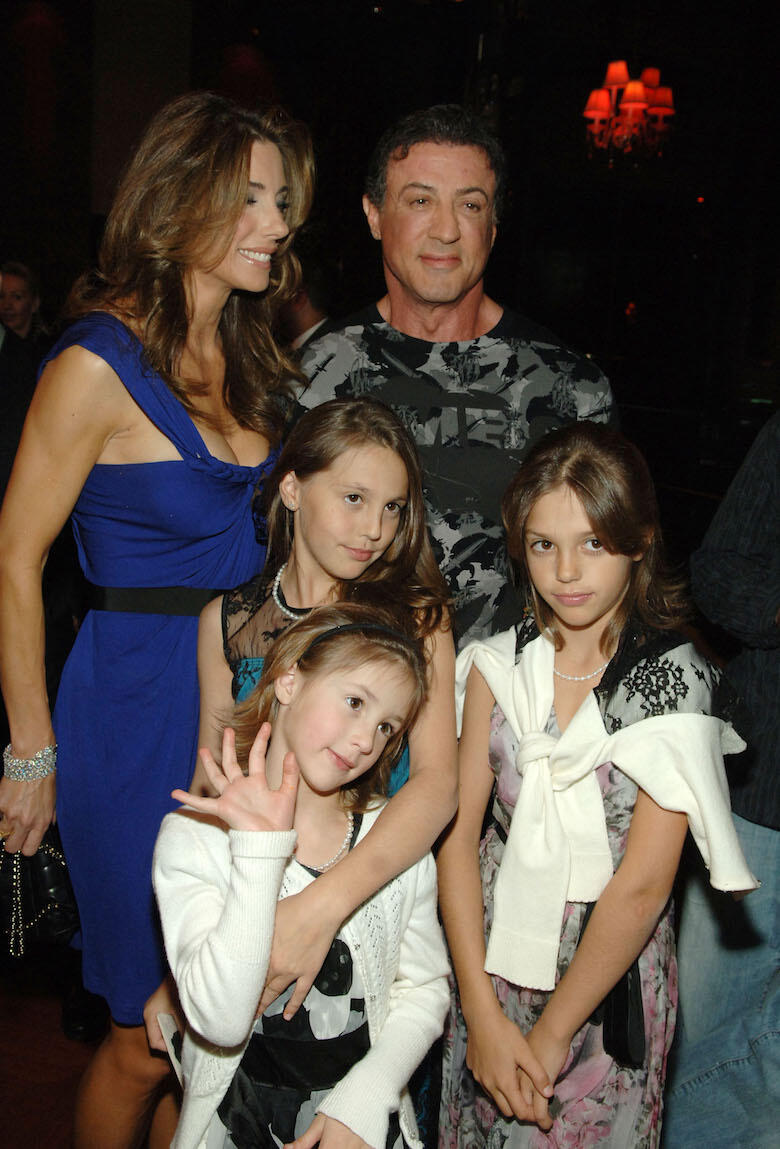 Along with being an Academy Award-nominated actor, Sylvester Stallone is also a proud father. The 71-year-old Rocky star has been married three times and with his third wife, Jennifer Flavin, he has had three daughters who all share his initials: Sophia Stallone, born in 1996, Sistine Stallone in 1998 and Scarlet Stallone in 2002.
Early on in their lives, Sly took his girls out to events and movie premieres so the world has gotten to see what they looked like as kids, but now all three have grown into beautiful young women. In fact, each of Stallone's daughters has gotten work as a model, but there's a lot more to them than their good looks.
Sylvester's oldest daughter, 21-year-old Sophia, currently attends the University of Southern California and is studying communications, entrepreneurship and film. Although she is a fan of the theater, she doesn't want to become an actress because of how tough the field can be. Instead, she hopes to run her own clothing and make-up line. She's no stranger to fashion - you might recognize her from her recent appearance as a guest judge on Project Runway.
Sophia was actually born with a Congenital Heart Defect - a hole in her heart. Doctors performed open-heart surgery on her when she was just under three months old to correct the issue. It all went well until she was 16, when her physician said she needed to undergo another surgery on her heart. Because of her condition, Sophia is always careful about the activities she does since she gets tired easily when she exerts herself. She also watches what she eats.
Like her older sister, 19-year-old Sistine Stallone loves fashion. Sylvester's middle daughter said she's been obsessed with clothes since childhood and spent her youth watching runway shows. Now, she's the star of them.
In 2016, she was called one of fashion's fresh faces to watch and has since been getting work walking the catwalk and posing for photos.
It's not just about modeling for Sistine though - she studies everything about fashion from design to hair and makeup to photography. And even though it seems like she's been modeling for years, the teen actually just graduated from high school.
You might have seen 15-year-old Scarlet Stallone on last year's Golden Globe Awards - she was Miss Golden Globe and handed out the awards on stage.
The youngest Stallone is currently in high school, where she is excelling as a track and field athlete. While she hasn't yet picked a career path, she's already dipped her toes into modeling with shoots for various brands and stores.
With daughters that are already successful and will no doubt go on to add to their list of accomplishments, it's no wonder Sylvester is so proud of his family.
Photo Credit: Getty
Chat About Sylvester Stallone's Daughters Are All Grown Up And Gorgeous Models