Frances Bean Cobain Shares, Then Deletes Clip of Song She's Writing
By Andrew Magnotta
April 5, 2018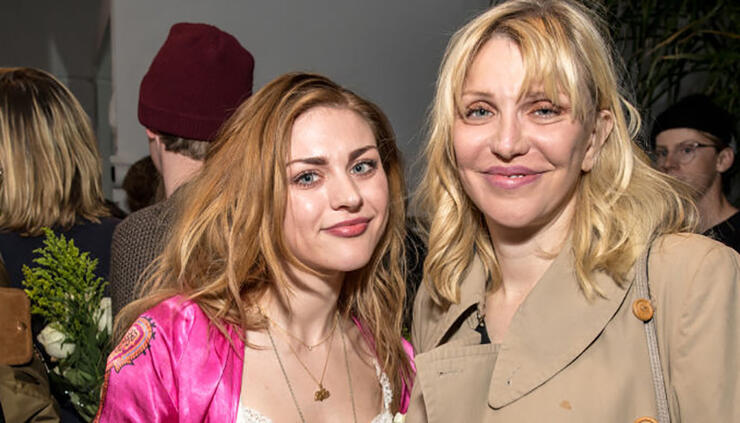 Frances Bean Cobain gave her Instagram followers another brief taste of her considerable vocal talent Thursday.
The only daughter of Courtney Love and late-Nirvana frontman Kurt Cobain has made a career for herself as a model and film producer, but the 25-year-old has yet to launch a music career.
Cobain posted a video Thursday of her belting out a few lines of an original song.
"I think I saw you when I was small / I think I found you / A penny for your good thoughts / I think I found you / Jesus hangs in your place on the cross / All these hinges become unscrewed / Heaven knows it was a cage on earth."
In the caption of the video a makeup-less Cobain laughed at the "meme-able" moments in the clip and also asked her followers to please not steal "my baby bean of an idea," which might explain why she deleted the post.
Cobain said she'd been working on the tune because her finger nails are currently too long to play guitar and because she doesn't have a TV in her house.
Cutting the cord, she says, "is the best decision because I'm forced to occupy my time with things that feed my brain & soul instead of wasting energy on thinking about not having to think."
In January, Cobain shared a clip of herself singing Leonard Cohen's "Hallelujah." You can watch that below.
You may still be able to play the clip here, though it's not longer available on Cobain's page.
It would make sense that Cobain's mind has been on music recently. April 5 is the anniversary of her father's death.
Photo: Getty Images
Chat About Frances Bean Cobain Shares, Then Deletes Clip of Song She's Writing