Mark Knopfler Doesn't "Feel Like Coming" to Hall of Fame, Says Bassist
By Andrew Magnotta
April 12, 2018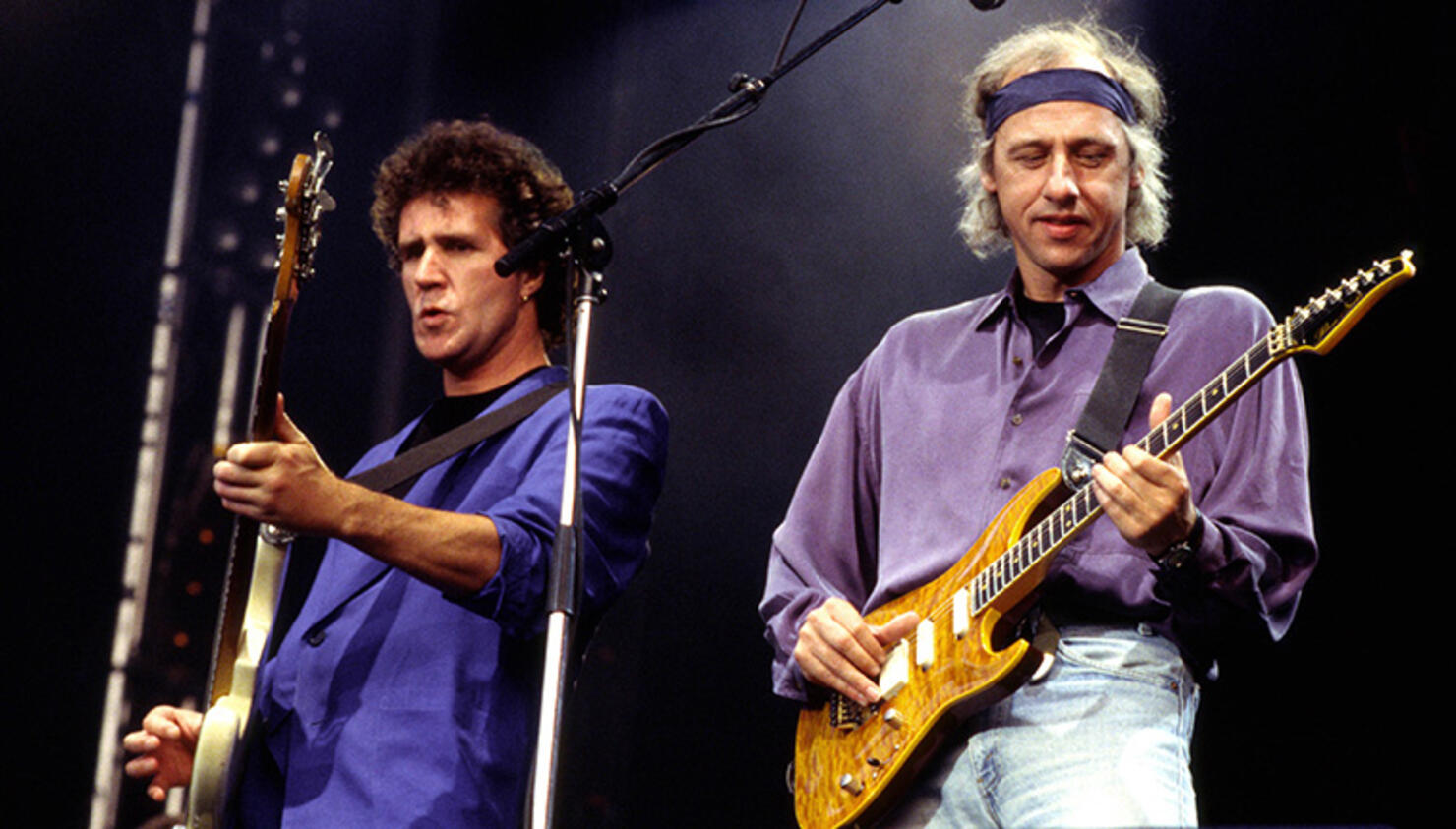 Dire Straits co-founding bassist John Illsley has confirmed that frontman Mark Knopfler will not be attending the group's Rock and Roll Hall of Fame induction this weekend.
Illsley, who has remained close with the mercurial Knopfler over the years, says the singer and guitarist "just didn't feel like coming" to the festivities.
Illsley said he tried to convince Knopfler otherwise, but his efforts were for naught.
"It just didn't appeal to him..." Illsley told Billboard, regarding the no-show.
The bassist added that during their conversation Knopfler agreed the Hall of Fame induction is "a great honor," but Knopfler just didn't want to participate.
"He's got his reasons, which he really doesn't want to share with me which is unusual because we've shared most things over the years," Illsley told Billboard.
Dire Straits keyboardist Alan Clark revealed on his website last week that Knopfler would not attend the festivities.
Clark wrote that the band will perform vocals in three-part harmony at the Rock Hall induction.
Dire Straits last performed together in 1995 and the band was the last to publicly confirm its status for the April 14 ceremony, which will be televised at a later date.
Illsley said in an interview after Dire Straits was announced as an inductee that he would try to convince the reclusive Knopfler to attend.
"It's essentially up to him if he wants to do anything, and I completely respect his feelings about it," Illsley said at the time. "He doesn't want too much white light."
It's not clear why Knopfler will be a no-show; his manager refused to elaborate for Premiere. Mark's brother David Knopfler is also not making the trip.
This year's other Rock and Roll Hall of Fame inductees includes Moody Blues, the Cars, early innovator Sister Rosetta Tharpe and Bon Jovi.
Photo: Getty Images