Robin Zander Promises New Cheap Trick Album This Year
By Andrew Magnotta
April 12, 2018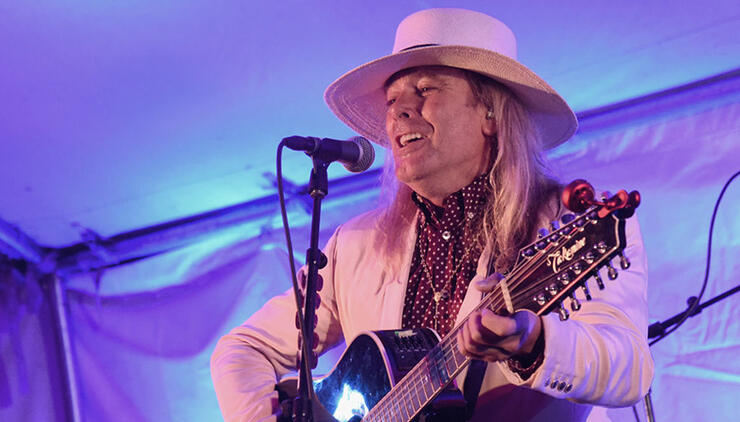 Cheap Trick frontman Robin Zander says his band is in the midst of a creative resurgence and more new music is on the way later this year.
Zander says the band is working on a new record this spring, which will include a version of John Lennon's "Gimme Some Truth" that the singer says he hopes the band can release soon.
"We've already got a couple of songs that are mixed and ready to go," Zander told Ultimate Classic Rock in an exclusive interview, in which he emphasized that the new music will be released this year.
A new record in 2018 will signal a surprising period of productivity from Cheap Trick, including four albums in three years with 2016's Band, Zoom Crazy...Hello, 2017's We're All Alright! and Christmas Christmas, also from '17.
Zander says co-founding drummer Bun E. Carlos leaving the band in 2010 caused "a big dead spot," wherein the band wasn't excited about writing new music.
"...[In] the last two years, we've been real productive and inspired and it shows," Zander told UCR. "We've got a lot of good response from these [past few] records. The Christmas album, I think it's great. It shows the public where some of our influence comes from and stuff like that."
Cheap Trick owes many of its biggest hits to going back and working on old ideas, Zander says, so there's no shortage of song ideas among the group.
"Dream Police" was written for our first album. So was "Surrender" and that didn't make it until our third album and so was "I Want You to Want Me." They were all written for the very first album, so if we didn't reach back in our bag of tricks for those songs, where would we be today? I don't know."
Beyond the new music, Cheap Trick will have a busy 2018. The band is opening the massive Journey/Def Leppard co-headlining tour this summer. Then the band will tour Japan and Austalia.
Get all the tour dates here.
Photo: Getty Images
Chat About Robin Zander Promises New Cheap Trick Album This Year