Adele's '19': Things You Didn't Know About Her Debut LP
By James Dinh
April 13, 2018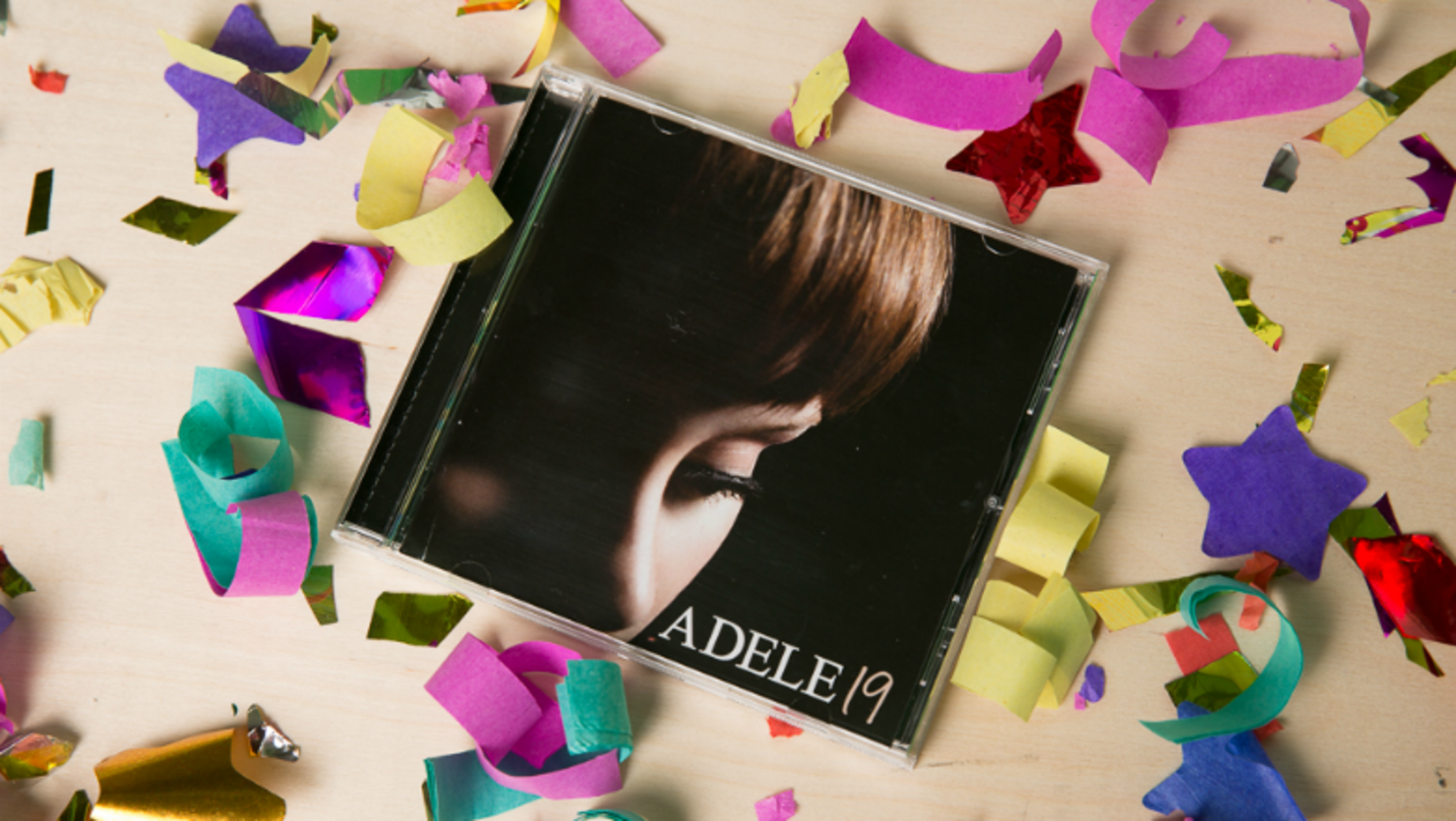 Adele's journey to pop superstardom is already 10 years old with the anniversary of her debut studio album, 19. Titled after her age at the time of its creation, the LP jumpstarted the British diva's journey from MySpace artist to one of the biggest pop stars in the world. iHeartRadio is honoring a handful of albums turning 10 in 2018 by looking back at their influence and there's no way to rewind back to 2008 without talking about the set that had all of our inner emotions churning with hits like "Chasing Pavements" and her cover of "Make You Feel My Love."
In honor of the album's 10-year milestone, iHeartRadio taking a deep look at the collection and uncovering some facts you may not have known about the project. Scroll on below to take a trip down memory lane to revisit the fresh-faced Adele and her debut LP.
1. Adele's journey to writing 19 is a windy one. As the story goes, she wrote three cuts for the LP in September 2006 and then wrote the rest of the album in just three weeks after her relationship with her second boyfriend went sour. "When I couldn't write a song for so long, I tried to make up things and I tried to write fictional songs or write things about other people's situations, but I never could 'cause I don't believe what I'm singing," she admitted during an interview early into her career with German press. "I can't be convincing or sincere when I don't feel what I'm singing."
2. Not only was "Hometown Glory" the first single to be released from the LP, but the big piano ballad is actually the first song that she ever wrote at 15-years-old in just 10 minutes. After discovering some R&B and soul chart-toppers, Adele told FaceCulture that she was able to discover what it means to be a songwriter instead of just listening to lyrics. "Instead of impersonating Etta James, Jill Scott and Lauryn Hill, my own voice kind of came in because I was singing about my feelings," she said of her venture into songwriting and eventually finding her way to the South London tribute track. As for the inspiration for the cut, the singer explained that it started after a fight with her mother after she tried to convince Adele to leave home to go to the University of Liverpool.
3. The collection includes background vocals from only two acts: Jack Peñate and London's The Life Gospel Choir. The former happens to be Adele's best friend and fellow XL Recording signee, whom she originally met via early age social media. "We met in a very unglitzy, showy world and became friends through just liking each other's music on MySpace," Jack told BBC Radio 1 in 2009. "We're incredibly close. I think we've both got different goals for what we want to be but we both love music so that's the one binding thing. She completely inspires me and I hope I inspire her too."
4. We may have been all singing "Chasing Pavements" in 2008, but many people, including Adele's mother, and even herself at one point, were confused about the literal meaning of the title. "I'm starting to not understand it myself now because everybody's like 'I don't get it.' Even my mom's like 'I don't get it,'" she confessed.
5. Mark Ronson is one of the three producers on the LP, but according to the star, she didn't even know he was producing non-DJ records for artists until his work on Lily Allen's "Littlest Things" and, of course, Amy Winehouse's historic LP, Back to Black.
6. Interestingly enough, her debut album is the only Adele album to include lyrics in the booklet to the record. Throughout the standard version of the LP, fans see mostly lyrics to the tracks until it concludes with a small collage of personal photos from the star.
7. Unsurprisingly, 19 made plenty of moves on the chart years after its release. In 2011, the album climbed to the top of Billboard's Catalog Albums chart for the 10th time in 11 weeks. That marked the first time a studio album topped the catalog chart this long since Michael Jackson's Thriller 25 led the way for 11 weeks in 2008.
8. 19 includes a cover of Bob Dylan's "Make Me Feel My Love," which was an idea sprouted by her manager, Jonathan Dickins, who loved the track. While she typically strays away from covers because she feels like she doesn't do them justice, she decided to give this one a go even though she didn't know much of his catalog at the time. That didn't come without some work though as she has previously admitted she didn't understand what he was actually singing in the song. "I Google'd the lyrics while I listened to it and they were the most beautiful lyrics I've ever read, I've ever heard, I've ever sung," she said.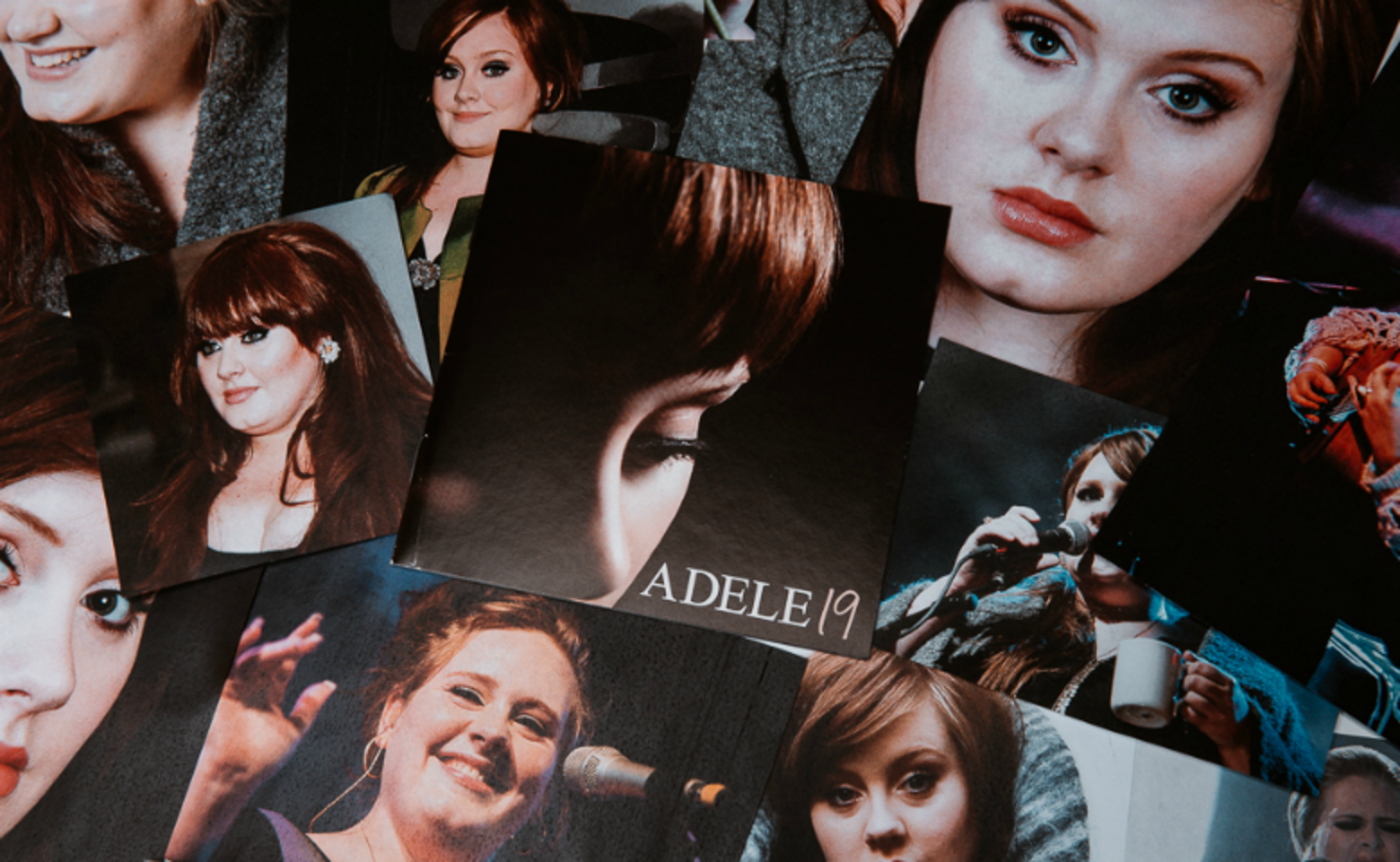 Photo: Rachel Kaplan for iHeartRadio