Flea Announces Release Date for Memoir 'Acid for the Children'
By Andrew Magnotta
April 16, 2018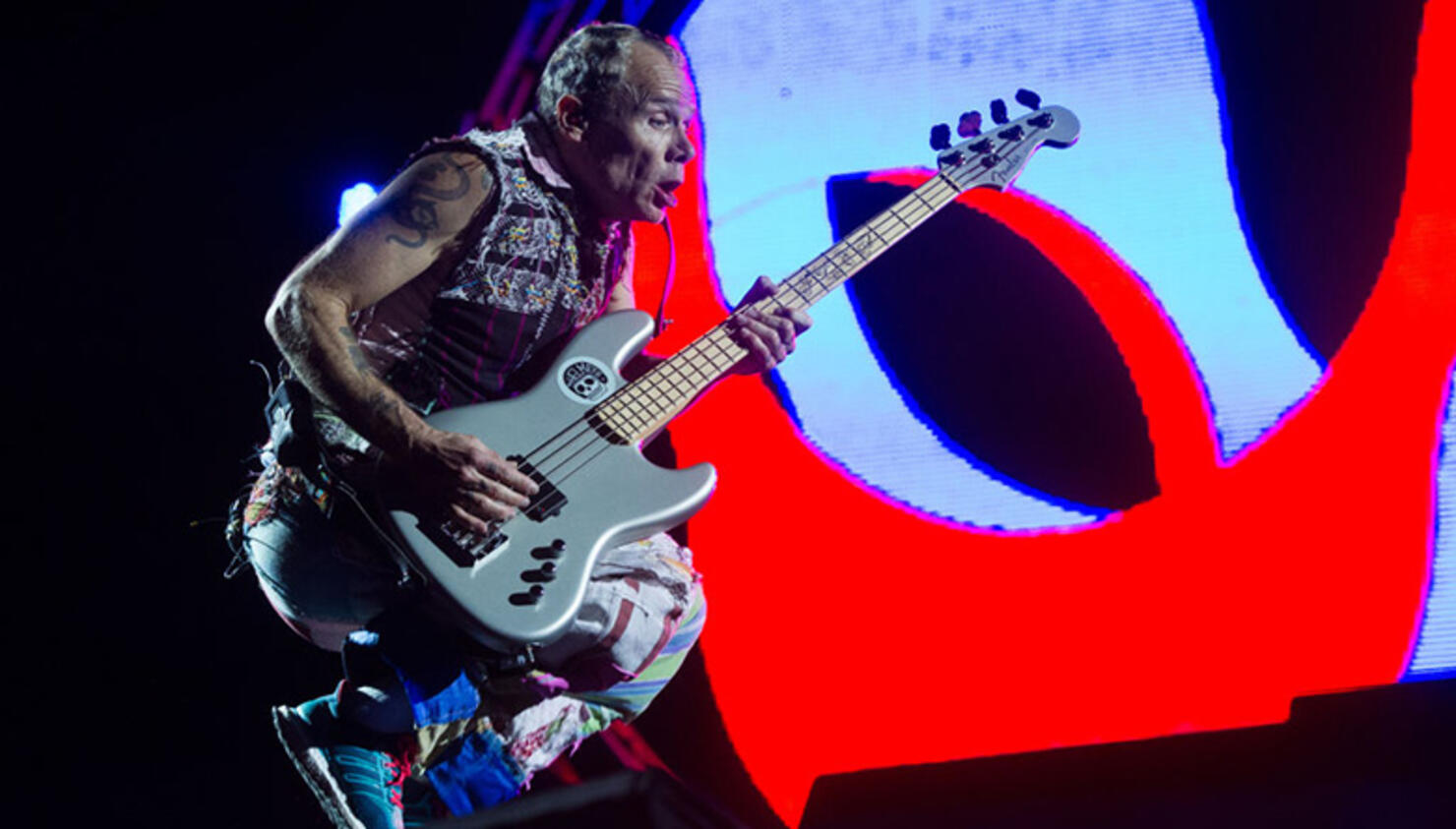 Red Hot Chili Peppers bassist Flea has confirmed that his memoir will be published Sept. 25.
Plans for the book, titled Acid for the Children, were initially revealed in 2014. Grand Central Publishing said in a press release that the memoir tells the legendary bassist's "fascinating life story, complete with all the dizzying high and the gutter lows you'd expect from an L.A. street rat turned world-famous rock star."
Flea moved from the suburbs of New York to Los Angeles with his mother jazz musician step-father. In California, Flea became inundated with jazz music, where he developed a love for rebellion and music.
In the past Flea has talked about his challenging adolescence, which found him on the wrong side of the law more than once. Flea credits music with saving him from a life of crime, noting that he used to commit burglaries for fun.
Flea has said that the only reason he kept going to school as a teenager was because he enjoyed band.
Since getting his break with the Red Hot Chili Peppers in the '90s, Flea has dedicated much of his time and money to fighting for art and music programs in public schools.
In 2001, Flea built the Silverlake Conservatory of Music entirely with his own money.
The conservatory offers private lessons for orchestral and band instruments, along with ensemble classes. It also gives free lessons and instruments to qualifying students. Since building the school, Flea has started hosting annual fundraisers to help continue to fund and expand it.
"I encourage everybody to reach out into the communities they live in and do what they can to help out," Flea told Rolling Stone last year while discussing his concerns about arts funding cuts on the federal level. "...[We] can personally reach out in our communities to do stuff that is profoundly helpful."
The Red Hot Chili Peppers have toyed with the idea of retirement after releasing and touring the world in support of their latest studio album, The Getaway, in 2016.
The band played three festivals in South America last month but has no dates on its calendar for the rest of this year.
Photo: Getty Images