Kendrick Lamar Wins Pulitzer Prize For 'DAMN.'
By Taylor Fields
April 16, 2018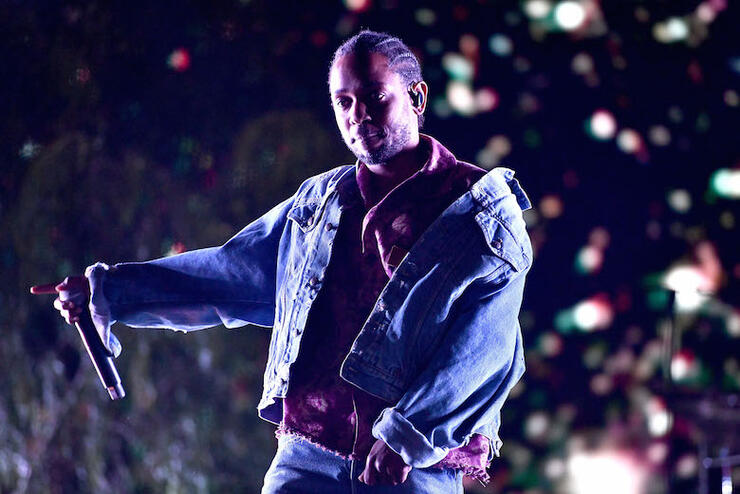 Kendrick Lamar has just made history as be has become the first hip hop artist to win the Pulitzer Prize for music with his most recent album DAMN. And he is officially the first non-classical or jazz artist to win the award.
On the Pulitzer Prizes official website, Lamar's album was described as a "virtuosic song collection unified by its vernacular authenticity and rhythmic dynamism that offers affecting vignettes capturing the complexity of modern African-American life."
No doubt, Lamar's album has made an impact on society, as did his previous albums good kid, m.A.A.d city and To Pimp a Butterfly. All of Kendrick's music addresses a number of topics including police brutality, self-worth, and more, and his unmatched lyrical content has helped crown him one of the most influential voices of today's generation in music.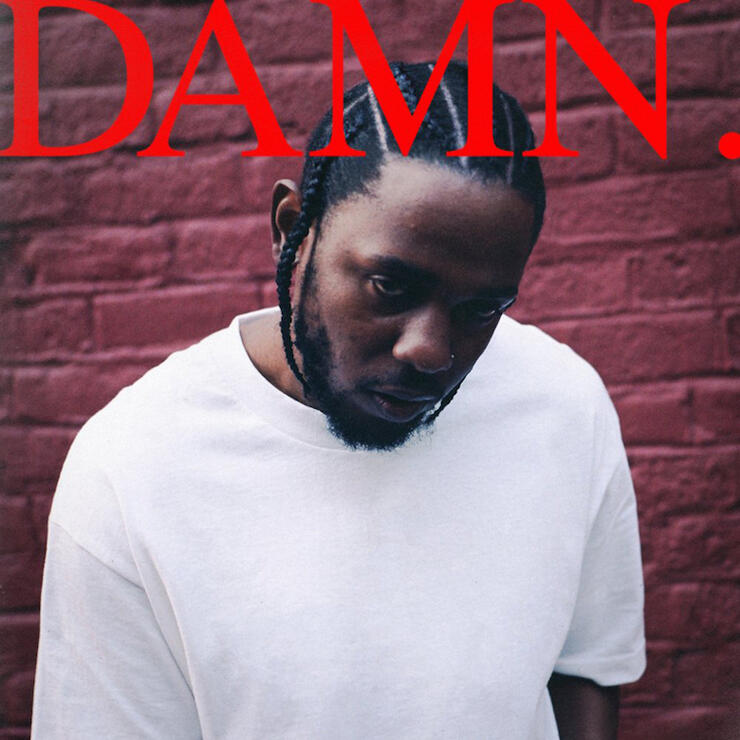 DAMN. is Kendrick's fourth full-length studio album, and features 14 songs, including hits like "Humble" and "DNA," as well as "Loyalty" featuring Rihanna, "Love' featuring Zacari, and his U2 collab "XXX." The record went double platinum in the US and topped the charts, as well as earned Lamar a multitude of Grammy Awards. DAMN. won Best Rap Album, while its single "Humble" took home awards for Best Rap Performance, Best Rap Song, and Best Music Video. Meanwhile, "Loyalty" earned Kendrick a Grammy for Best Rap/Sung Performance.
So while Kendrick may not have won the Grammy for Album of the Year ... he did win a Pulitzer Prize!
This year's Pulitzer Prize winners were revealed at Columbia University's School of Journalism in New York by Administrator Dana Canedy.
Kendrick has yet to comment on his incredible, history-making Pulitzer Prize win, but many of his friends in the music industry have taken to social media to congratulate the rapper, as well as many of his fans. Congratulations to Kendrick! Check out some fan reactions below.
August Wilson, Thelonious Monk, Alex Haley, Toni Morrison, John Coltrane, Duke Ellington, Kendrick Lamar....just thinking of all the Pulitzer Prize winners I know and K Dot names sounds pretty damn good amongst them. Congrats to that brother! I'm inspired!

— Charlamagne Tha God (@cthagod) April 16, 2018
Beyoncé had Coachella renamed after her, Kendrick Lamar won a Pulitzer Prize, & Black Panther has made more money than Titanic.

Black history month is every month, every day, every year, all the time.

— Clint Smith (@ClintSmithIII) April 16, 2018
can kendrick get the PEGOT

— Steve Kandell (@SteveKandell) April 16, 2018
Kendrick Lamar winning the Pulitzer Prize, changing the rap game for the better, what a man! 🤙

— Aaron 🔴⚪ (@aarondwyer100) April 16, 2018
It's Pulitzer winner Kendrick Lamar to you

— local area woman (@leftbanks) April 16, 2018
From Compton to Pulitzer Prize. @kendricklamar is showing us what it's like to go from nothing to having everything. What a legend!

— Omar Cazun (@omarcazun) April 16, 2018
THERE IS A PULITZER IN MUSIC AND KENDRICK LAMAR WON IT.

— 'Ria, Queen of Love and Light (@immariawohan) April 16, 2018
Chat About Kendrick Lamar Wins Pulitzer Prize For 'DAMN.'