Richie Sambora Would Consider Bon Jovi Reunion "If He Asks Me"
By Andrew Magnotta
April 16, 2018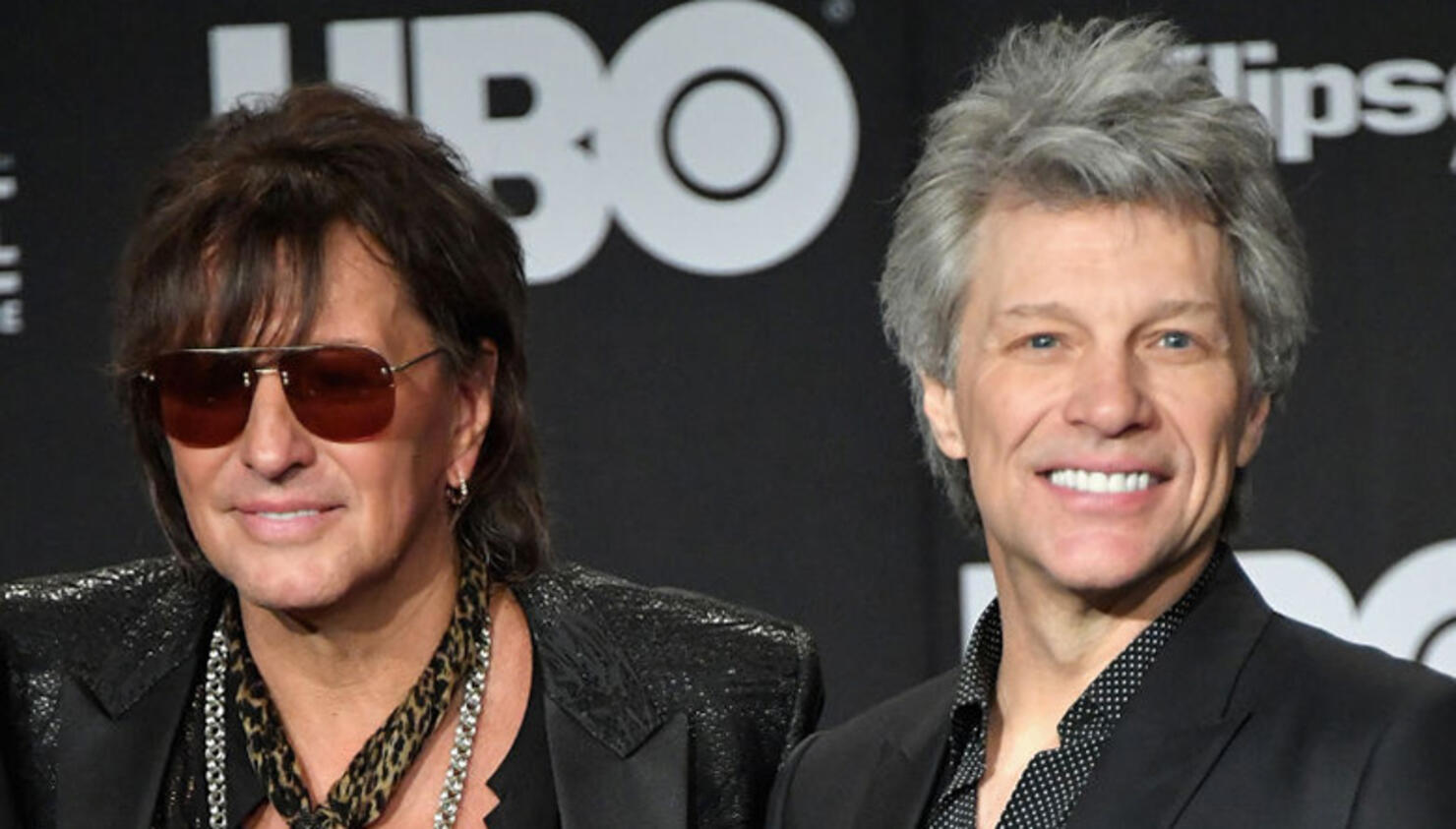 Former Bon Jovi guitarist Richie Sambora said he hasn't thought much about a reunion with his former band prior to its Rock and Roll Hall of Fame induction Saturday night.
Sambora told Rolling Stone that he hadn't seen his former frontman or his old bandmates in about three years until the first rehearsals for the group's Rock and Roll Hall of Fame induction about a week ago.
"There's a lot of love here, that's for sure," Sambora said of the group, before adding that there was no tension at rehearsal or when he, Jon Bon Jovi and the rest of the band went out to dinner before the induction.
Following the Saturday ceremony, Sambora was asked backstage if he'd consider a reunion. Sambora replied in the affirmative, "if [Jon] asks me."
"You kind of just fall in," Sambora told Rolling Stone. "There's a caste system in every band. Everybody has their distinct jobs that they have to do... And one of the things I always did was try to keep everyone in the band in a happy mood. I'm that kind of guy, and I keep morale up."
From what Sambora can tell, morale is in a good place. If a reunion happens, it won't be anytime soon. But "You never say never," Sambora said.
As Bon Jovi heads back on the road this week to tour for the band's latest album, This House Is Not For Sale, Sambora has been focusing on his new band, RSO, which features himself alongside his girlfriend, Australia shredder Orianthi.
RSO's debut album, Radio Free America, comes out May 11.
Get all Bon Jovi's tour dates here.
Photo: Getty Images