ZHU Unleashes Fall Tour Stops Amid Secret Coachella Performance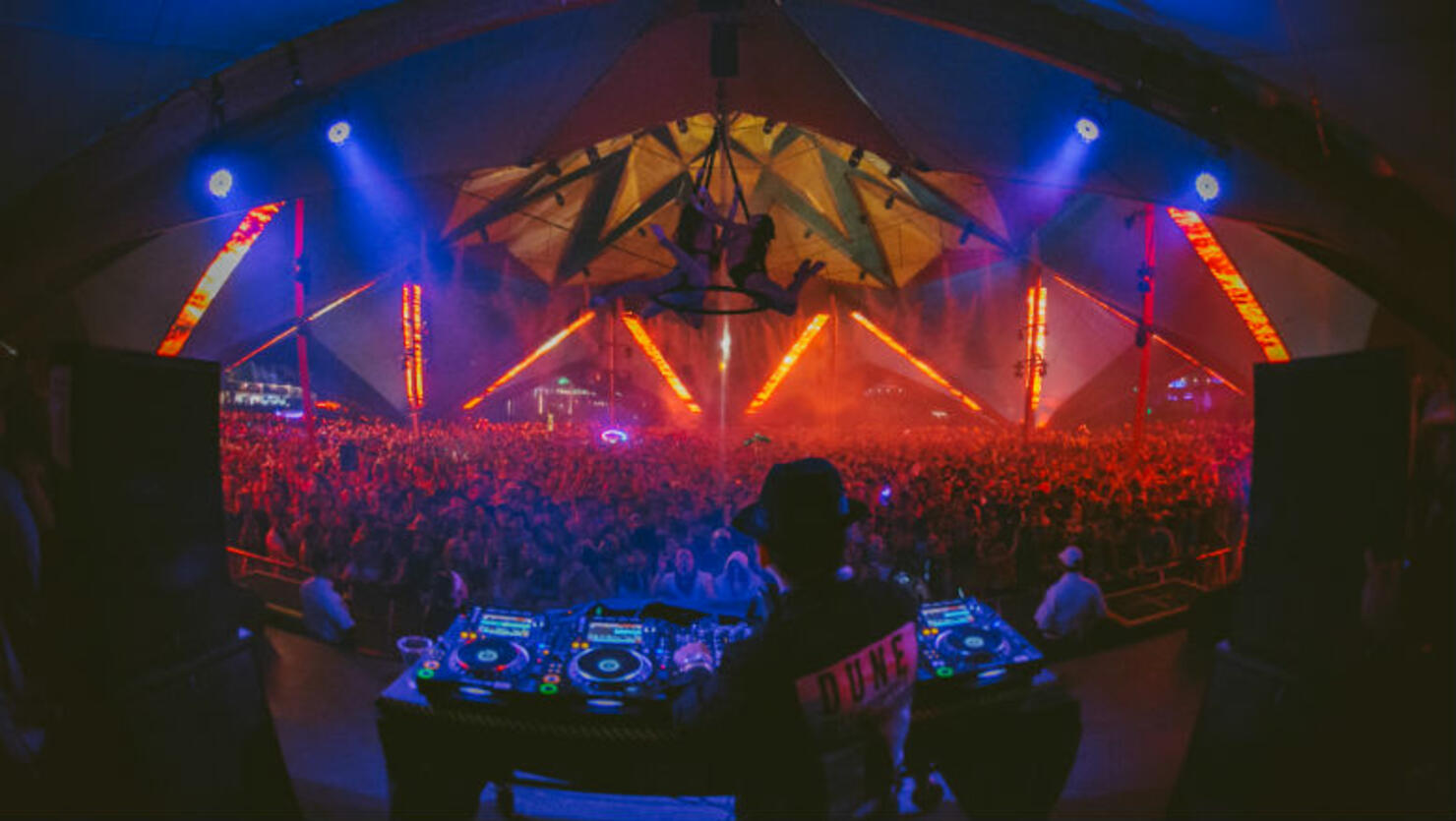 ZHU made the most out of his secret set at Coachella Valley Music and Arts Festival by teaming up model friend and collaborator, Sonia Ben Ammar, to leak the cities for his upcoming fall tour and iHeartRadio was on-site to witness it all unfold.
On Saturday (April 14), the EDM heavyweight took to the stage for a surprise set at The Do LaB on the Indio grounds and set the tone for what fans should expect from him in the coming months. While ZHU still holds a sense of mystery around his presence, there was no mistaking the cuts that filled the tent right in the middle of the annual music festival.
As for his upcoming trek, we obtained a black scarf that included the locations of where he plans on traveling later this fall. No exact dates were included on the item, but it's enough to keep fans excited for his arrival in 28 different locations. Among the stops featured on the scarf include Chico, San Francisco, Santa Cruz, San Luis Obispo, Los Angeles, Phoenix, Dallas, Austin, Houston, Washington D.C., Philadelphia, Brooklyn, Montreal, Toronto, Detroit, Grand Rapids, Chicago, Minneapolis, Milwaukee, Calgary, Vancouver, Seattle, Portland, Salt Lake City, Las Vegas, San Diego, Tucson and Morrison.
Scroll on below to see a clip of the elusive DJ in action at The Do LaB and keep an eye on his social media as well as his official website as more updates begin to roll out!