Barbara Bush Loved Ozzy Osbourne
By Dave Basner
April 18, 2018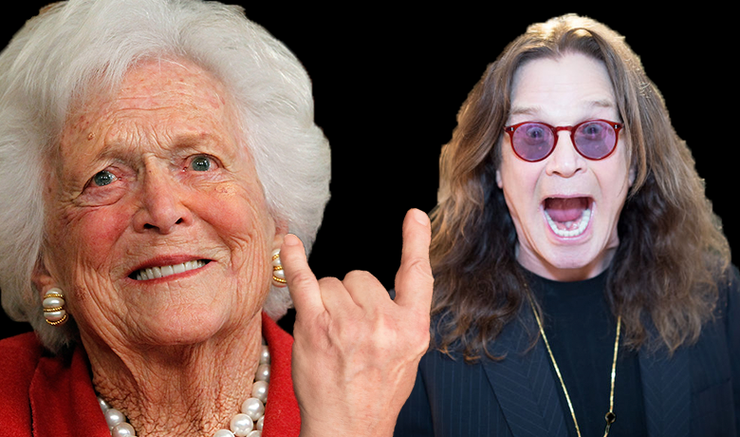 This week, former first lady Barbara Bush died at the age of 92. The admired wife of George H.W. Bush was the matriarch of her family, a literacy proponent and, according to her son, a huge fan of Ozzy Osbourne.
At the 2002 White House Correspondents Dinner, hosted by Drew Carey, then President G.W. Bush took the stage and spent ten minutes cracking jokes. He opened his speech saying, "What a fantastic audience we have here tonight: Washington power brokers, celebrities, Hollywood stars, Ozzy Osbourne."
Ozzy, who had been invited by Fox News' Greta Van Susteren, enjoyed his moment in the spotlight. Bush then listed off some of Ozzy's songs and told him, "Ozzy, mom loves your stuff."
Sure it almost definitely was a joke, but what a great way to remember Mrs. Bush - by imagining her rocking out to some of The Prince of Darkness's greatest hits.
Photo Credit: Getty
Chat About Barbara Bush Loved Ozzy Osbourne