In Real Life Goes Speed Dating With A Fan (VIDEO)
By Nicole Mastrogiannis
April 18, 2018
Anyone who's ever been on a date, especially a first date, can tell you how awkward it can be, and it's an idea that holds true to speed dating too. One of boy band In Real Life's biggest fans, 15-year-old Hannah from Poughkeepsie, New York, got to go on a speed date with each guy in the group, and let's just say the sparks (and nerves) were flying.
Last year, In Real Life won the very first season of Boy Band, and since then, the guys -- comprised of Brady Tutton, Chance Perez, Drew Ramos, Sergio Calderon, and Michael Conor -- have released several singles, including their latest, "Tattoo (How 'Bout You)" ... which happens to be Hannah's favorite song of theirs!
During their speed dating sesh, Hannah went on one 60-second date with each of the guys, and in the end, she chose the one who she thought swept her off her feet the most. Some of the guys let their nerves get the best of them, while the others knew exactly what to say. Ah, young love.
First up, was Sergio, who actually had questions written down to ask his date, but forgot them.
But, luckily, they bonded over athletics. Hannah does cheer, and Sergio plays soccer. "Cheer, that's fun. I like to play soccer, and I'm a cool guy, I think."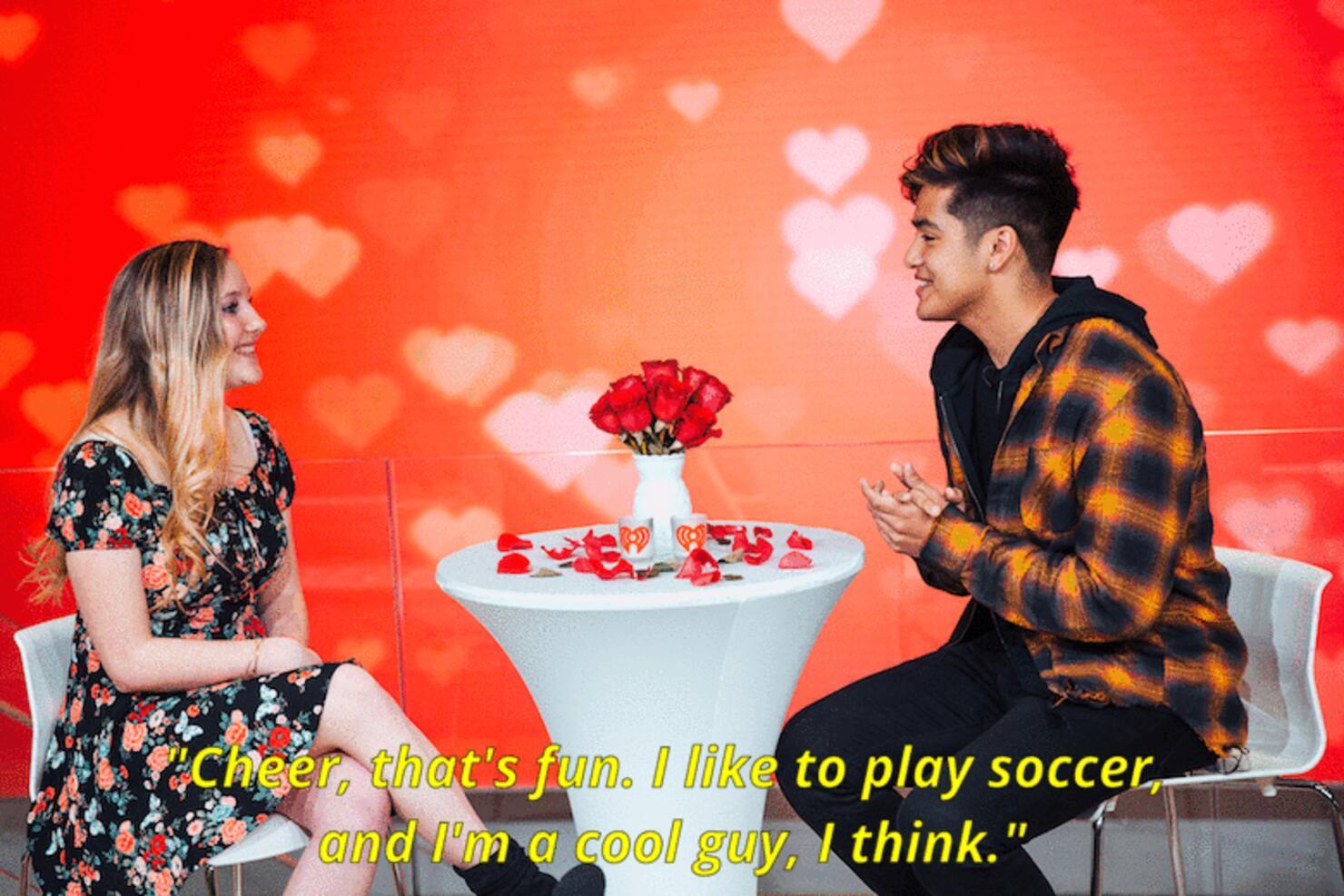 Next up, was Brady, who was prepared with his questions.
Brady and Hannah talked about music, family, school and hobbies. Right off the bat, Brady asked Hannah about her interests, before they chatted about music. FYI, his favorite album is Frank Ocean's Channel Orange. Then, they talked about siblings.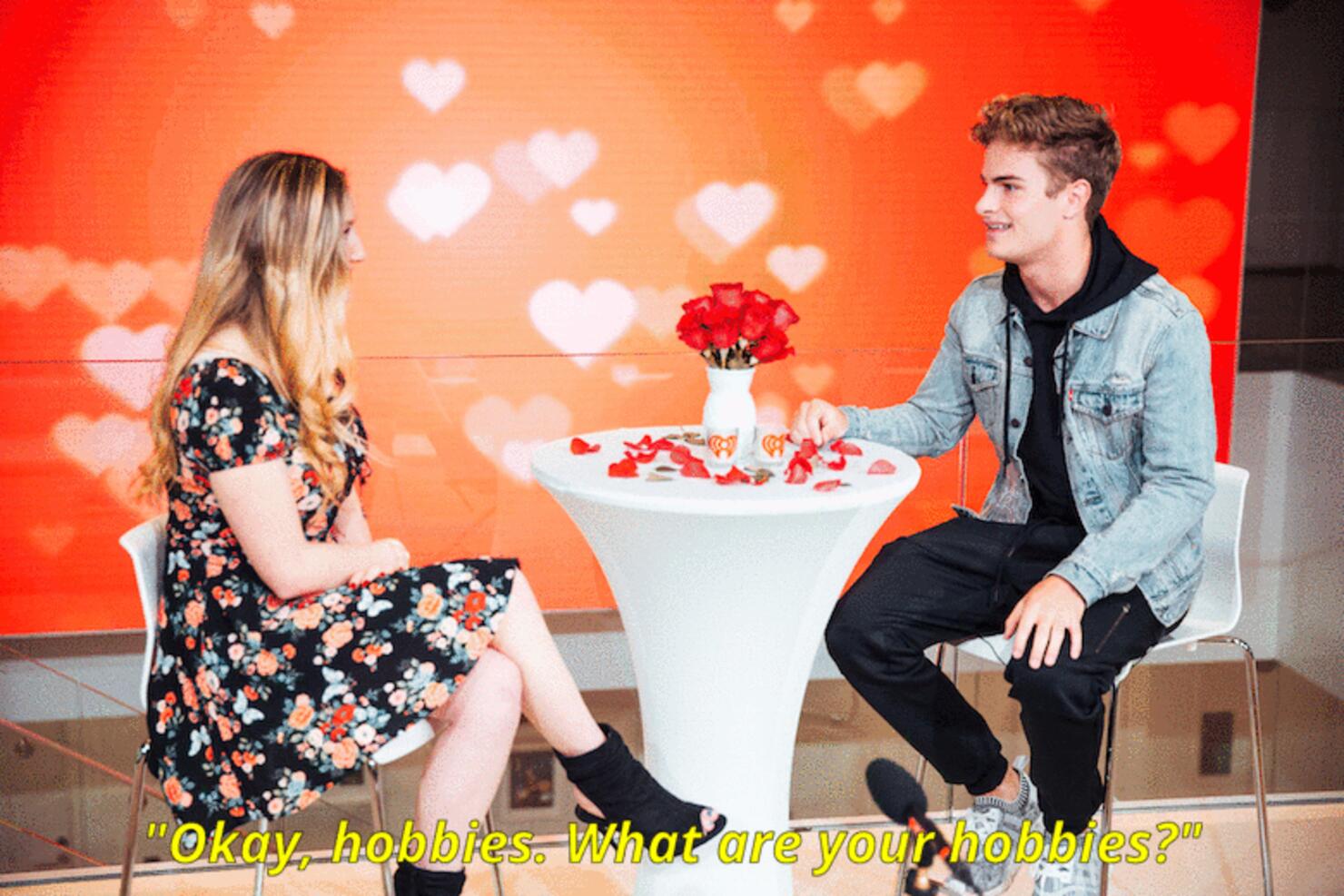 Then, it was Michael's turn...
Let's just say they didn't have much in common. Hannah does cheer, something Michael's not a fan of. "I don't really like cheer, it's not my thing," he told her. But, hey, everyone has different interests! And apparently, Hannah looks like Michael's younger sister.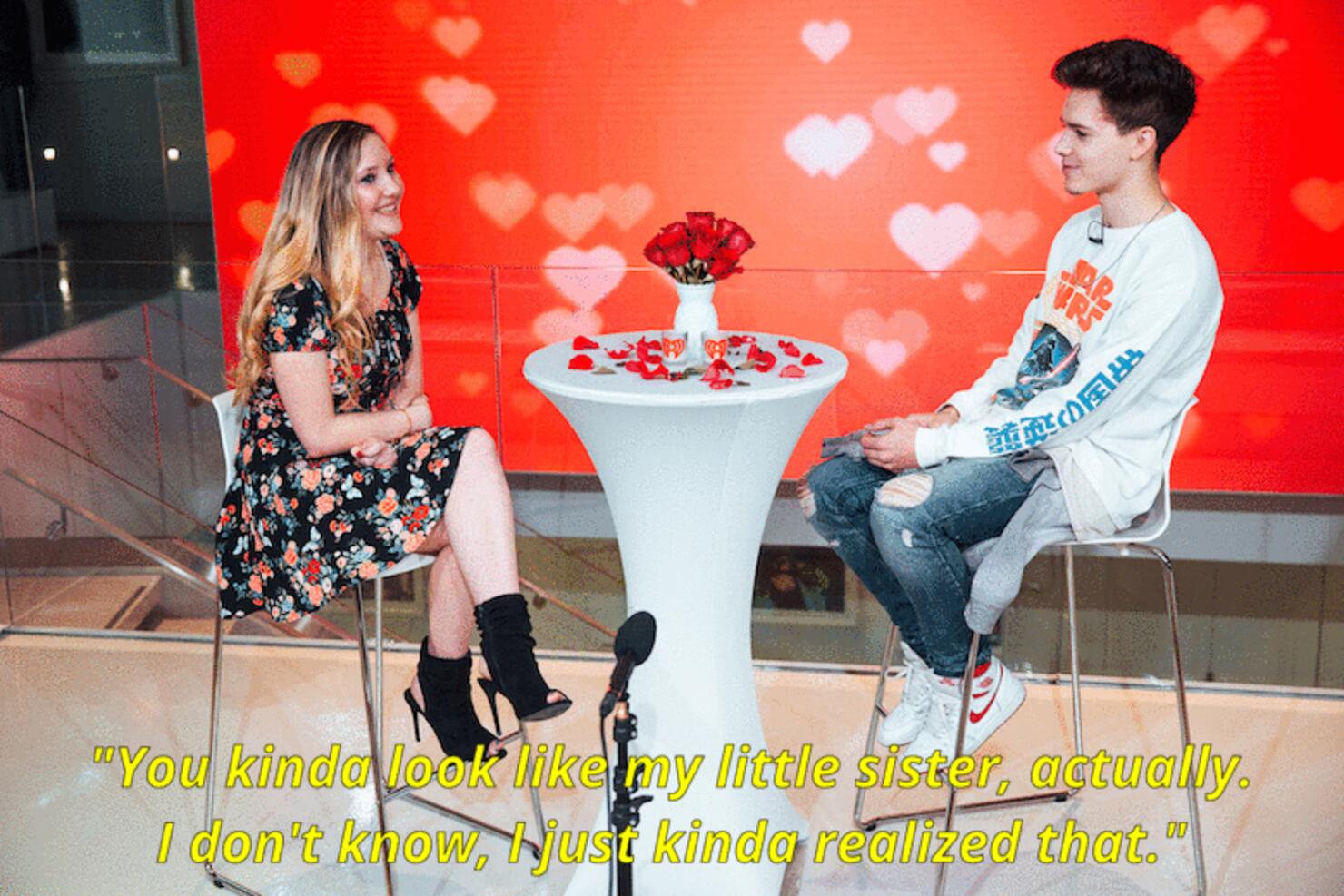 Next up was Chance .. who had a pretty good *chance* of winning.
See what we did there. But in all seriousness, Hannah and Chance's date went pretty well! They talked about their hobbies, and the ring that she gave him after going to In Real Life's concert. Hannah even asked if he kisses on the first date ... to which he nodded and replied, "if it's going really well."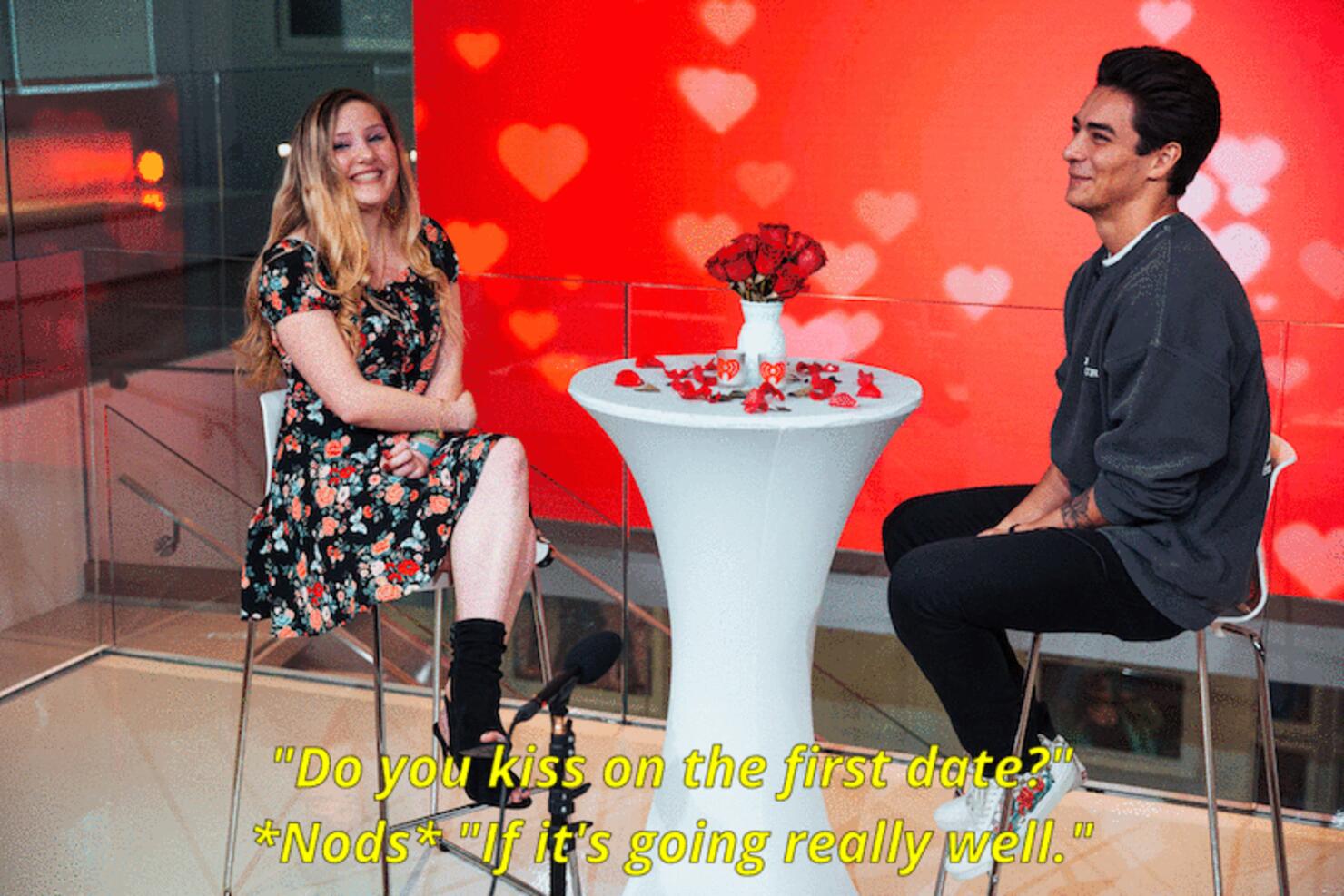 Last but not least was Drew, who knew just how to turn on the charm.
After Drew sat down, he immediately dished out those compliments! Then, they talked about music, tattoos, their favorite episode of Boy Band, and more! Pretty solid date for Drew. Except when he revealed he's a Mets fan (Hannah's a Yankees fan). Oh, no!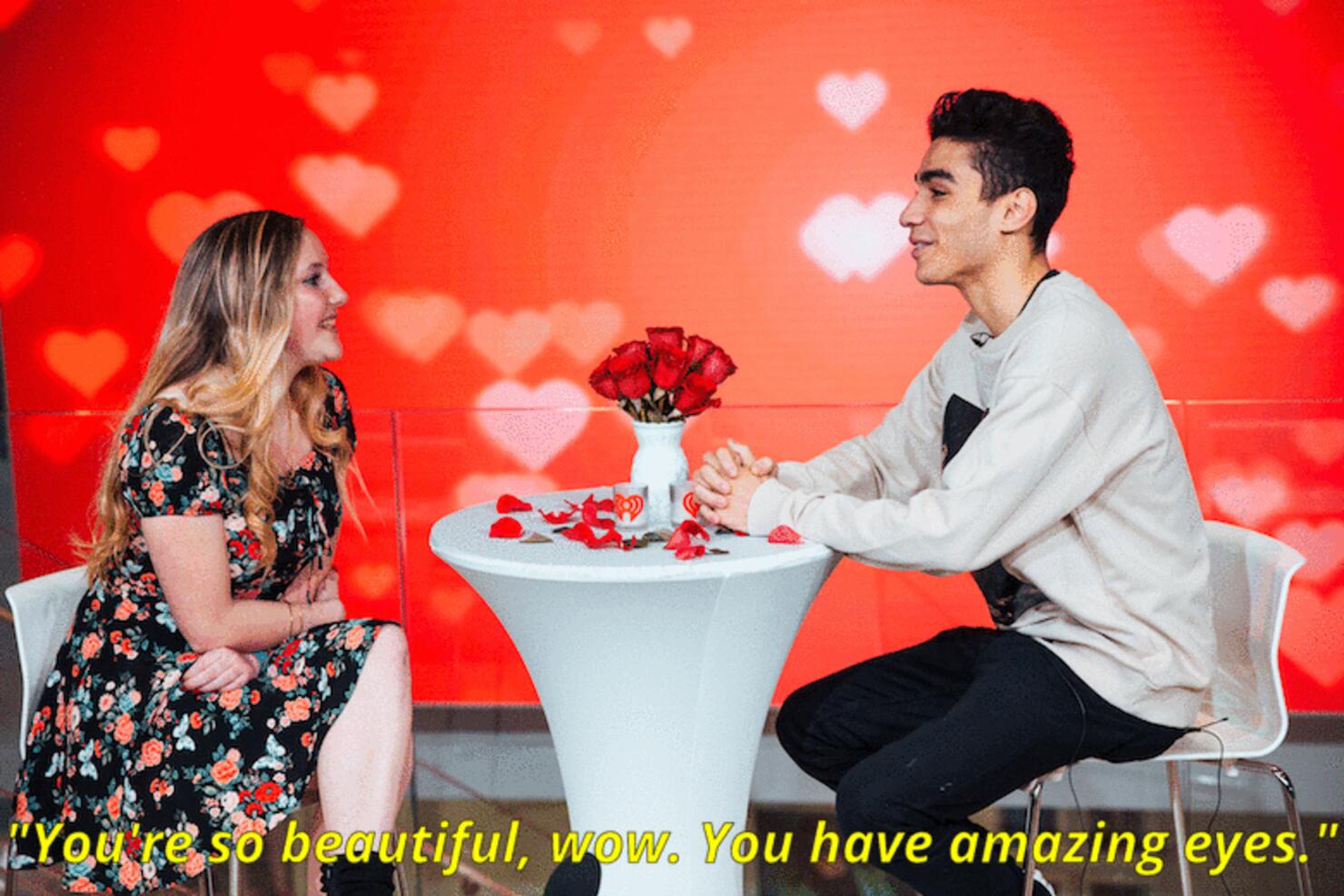 Ultimately, Hannah had to chose *the one* In Real Life member who became the apple of her eye, and she picked Chance! Shall we call them Channah?
*walks off into the sunset*