Avicii's Death Shuts Down Twitter
By Allie Gold
April 20, 2018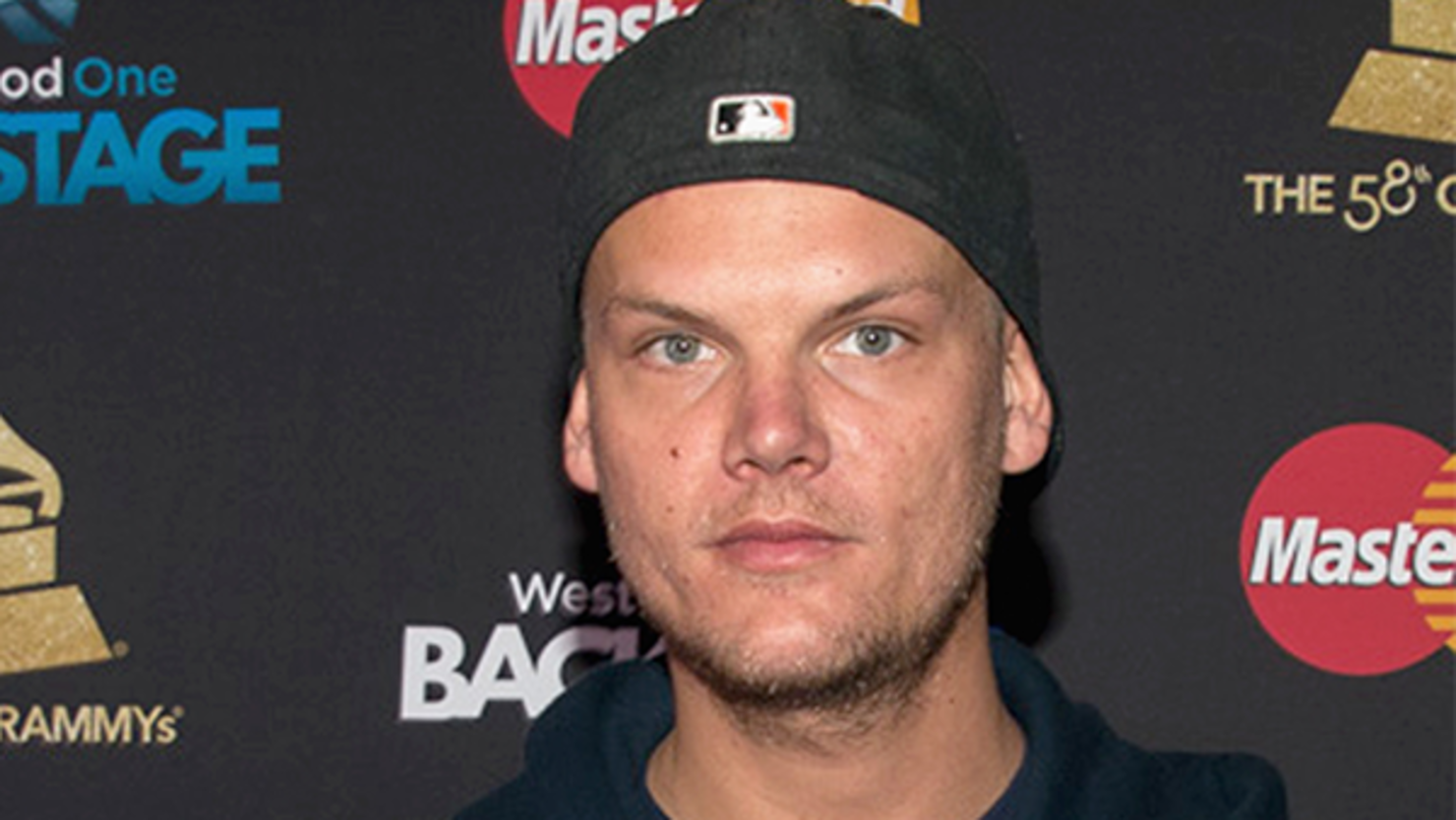 Twitter shut down after the death of beloved Swedish DJ, Avicii. It's a sad day in the music world after the news broke that Avicii has passed away. Celebrities and fans immediately turned to social media to react to the news. Liam Payne, Calvin Harris, Zedd, and more took to their social accounts to talk about the DJ's impact on them and how he influenced their own music. Charlie Puth took to Twitter saying, "Wow, I would like to take a moment to pay tribute to the man who really opened my eyes as to what my productions could one day sound like. @Avicii was a genius and a music innovator, and I can not believe he is no longer with us. RIP to the very best."
Celebrities weren't the only ones who to took to Twitter to share their profound sadness following the new that the talented and innovative DJ passed away at just 28-years-old. His fans also expressed their sorrow. There were so many tweets that Twitter simply couldn't handle the overload of users on their platform in the aftermath of the tragic news breaking. Tweets could not be sent out and re-tweeting was unavailable. This happened only minutes after news broke about the DJ's death at such a tragically young age.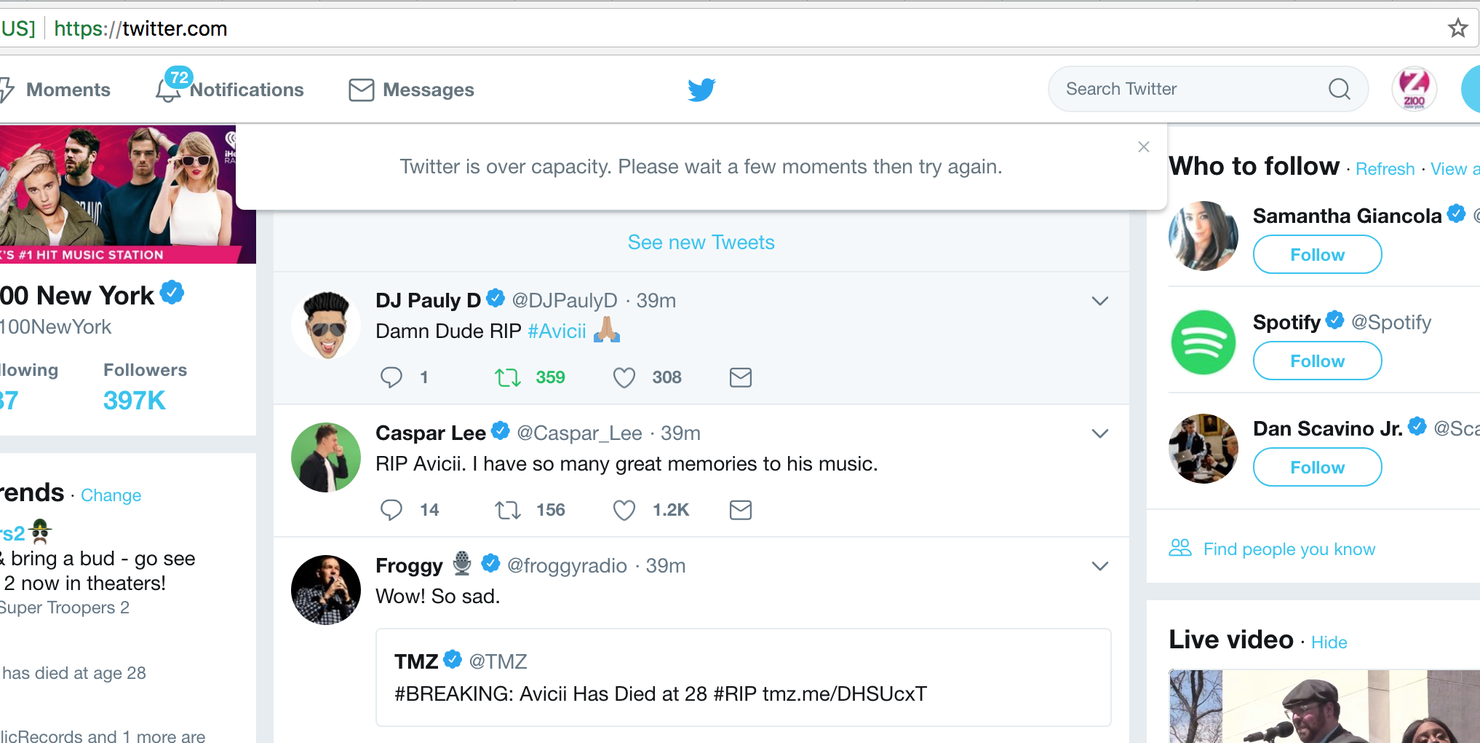 The news was announced via a a statement from the DJ's publicist. "It is with profound sorrow that we announce the loss of Tim Bergling, also known as Avicii," his publicist Diana Baron said in a statement. "He was found dead in Muscat, Oman this Friday afternoon local time, April 20th. The family is devastated and we ask everyone to please respect their need for privacy in this difficult time. No further statements will be given."
It makes sense that Avicci's death caused so many people to go to their social media. Avicii has been nominated twice for a Grammy Award. Once in 2012 for his work on "Sunshine" with David Guetta and another time in 2013 with his song "Levels." Some of his most famous songs are "Wake Me Up," "Hey Brother," "Addicted to You."
The music world, including fans all over the world, lost a truly talented artist today. Not only will he be missed by his fellow artists, but by his fans across the world. He was able to bring people through his much and we will be forever grateful for that. Rest in Peace Aviici. You will be sorely missed.