Meek Mill Is Being Released From Prison
By Taylor Fields
April 24, 2018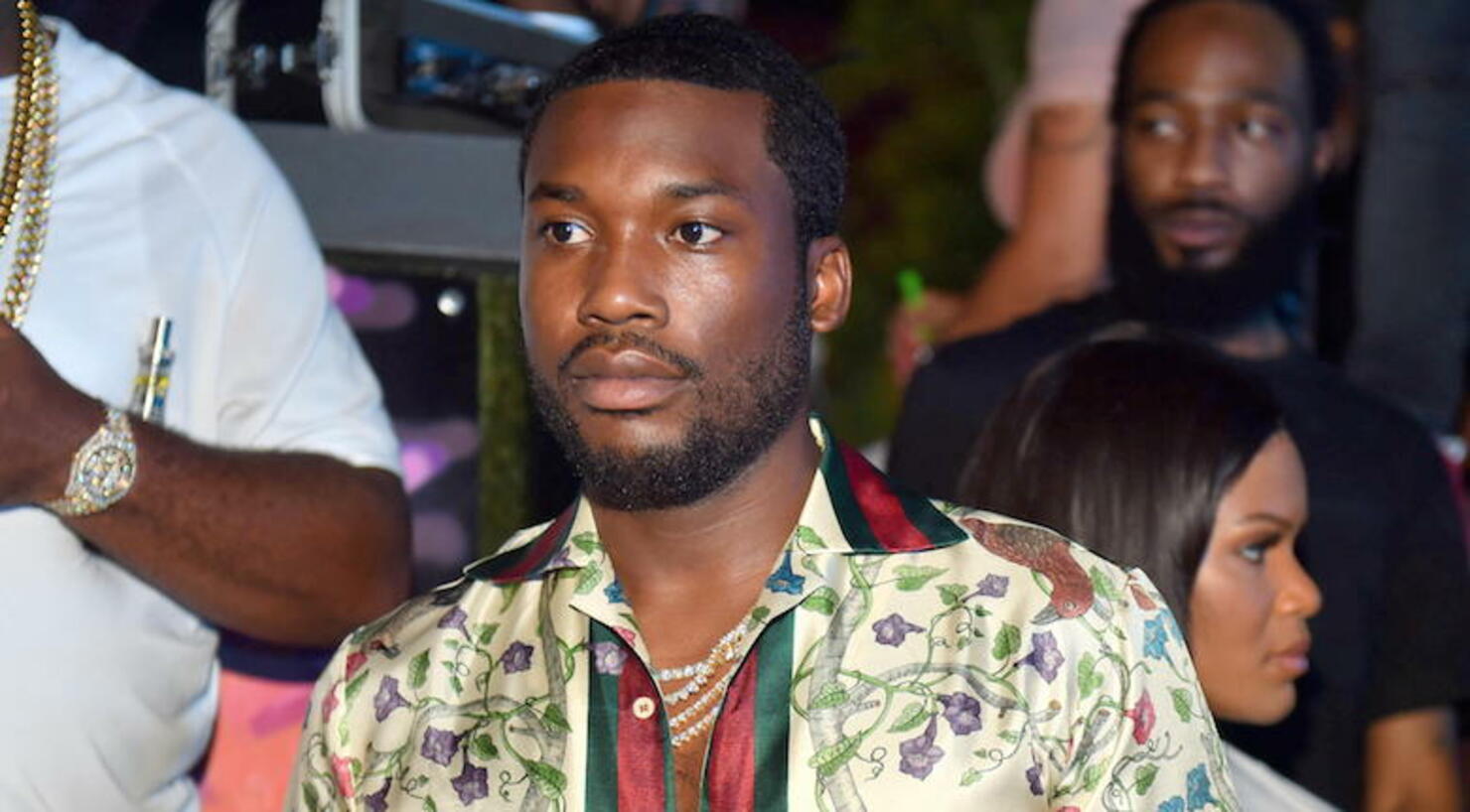 After a long legal battle, and lobbying from many of his famous friends in the music industry and beyond, Meek Mill will be released from prison today, April 24th, according to TMZ.
TMZ reports that the PA Supreme Court overruled Judge Genece Brinkley (who denied Mill bail last week when prosecutors asked her to toss the conviction), ruling to put the rapper behind bars. So, Meek was released with no bail, "pending a hearing in about 60 days to possibly dismiss the conviction." And what's more Judge Brinkley "may opt to remove herself from presiding over this matter."
Meek gave a statement about his release to TMZ, thanking everyone for their support, including JAY-Z. He said:
"I'd like to thank God, my family, my friends, my attorneys, my team at Roc Nation including JAY-Z, Desiree Perez, my good friend Michael Rubin, my fans, The Pennsylvania Supreme Court and all my public advocates for their love, support and encouragement during this difficult time.

While the past five months have been a nightmare, the prayers, visits, calls, letters and rallies have helped me stay positive."

To the Philadelphia District Attorney's office, I'm grateful for your commitment to justice – not only for my case, but for others that have been wrongfully jailed due to police misconduct. Although I'm blessed to have the resources to fight this unjust situation, I understand that many people of color across the country don't have that luxury and I plan to use my platform to shine a light on those issues. In the meantime, I plan to work closely with my legal team to overturn this unwarranted conviction and look forward to reuniting with my family and resuming my music career."
Meek's lawyer, Joe Tacopina, adds, "Meek was unjustly convicted and should not have spent a single day in jail. Meek is excited to be reunited with his family, and we, along with Meek, intend to continue to shine the light on a justice system in need of reform to prevent any other citizen from being put through what Meek has endured."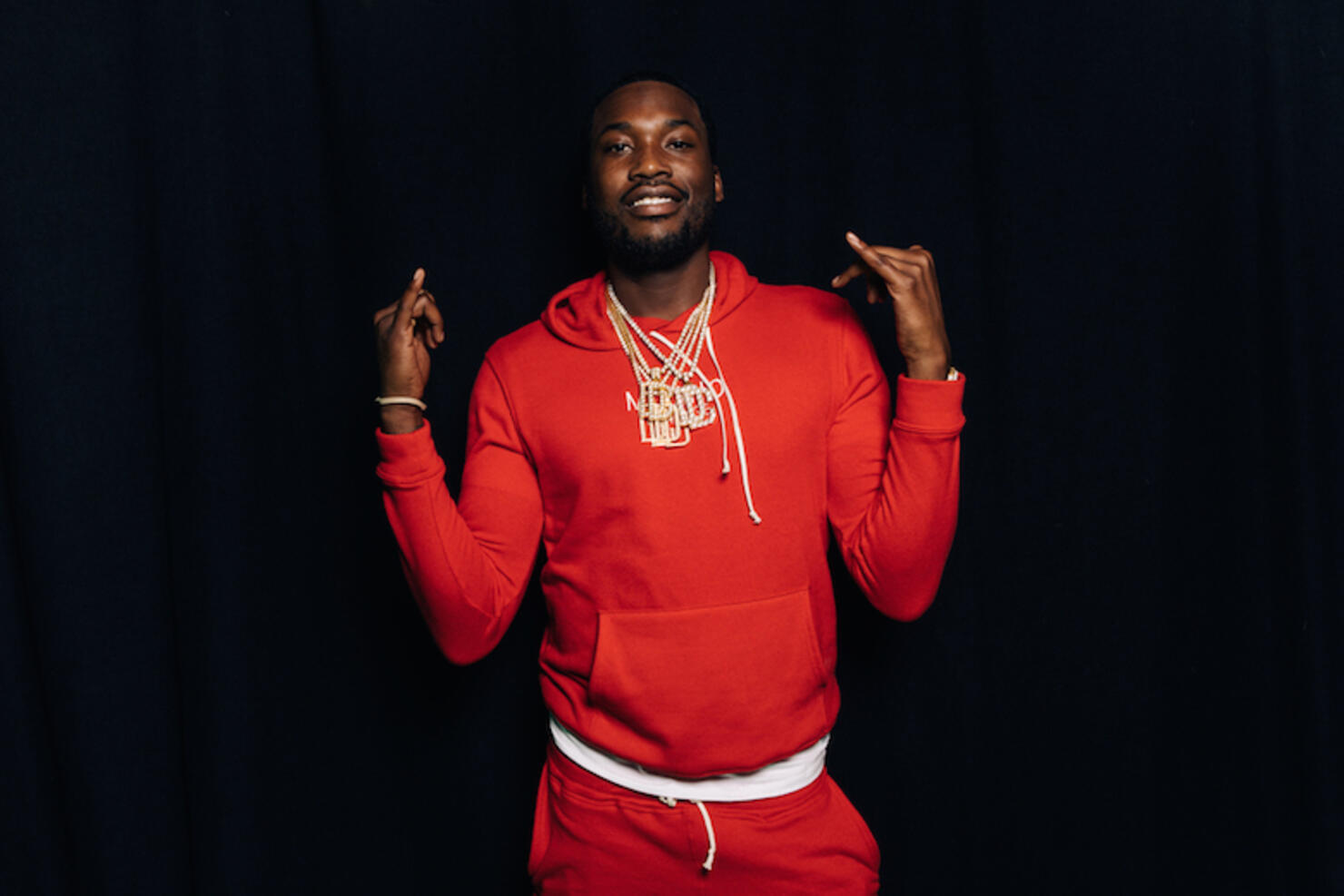 Meek as been held at a medium-security prison in Chester, Pennsylvania since late last year. After violating probation over the last several years, and having been arrested twice over the last year, in November 2017, the rapper was sent to prison for two to four years with the eligability of parole in two years, despite an assistant district attorney and Meek's probation officer's recommendation that he not be incarcerated. According to the Philadelphia Inquirer, the judge told the rapper, "I gave you break after break, and you basically just thumbed your nose at this court."
Meek had told the judge, "I'm human. I'm not perfect . . . You gave me the ladder to do what I have to do to prevail in my struggle. I made it this far, I can't really go back and start over."
Many of Meek's friends in the hip hop community and beyond have been outspoken about the rapper being sent to prison and several have even gone to visit.
In a Facebook post at the time of the sentencing, JAY-Z had shared, "The sentence handed down by the Judge -- against the recommendation of the Assistant District Attorney and Probation Officer -- is unjust and heavy handed. We will always stand by and support Meek Mill, both as he attempts to right this wrongful sentence and then in returning to his musical career."
Meek's attorney spoke to Power 105.1's Angie Martinez in New York about Meek's prison release. Listen to the full interview below.
Photo: Getty Images, Rachel Kaplan