Did Kanye West Just Hint At A Political Run In 2024?
By James Dinh
April 25, 2018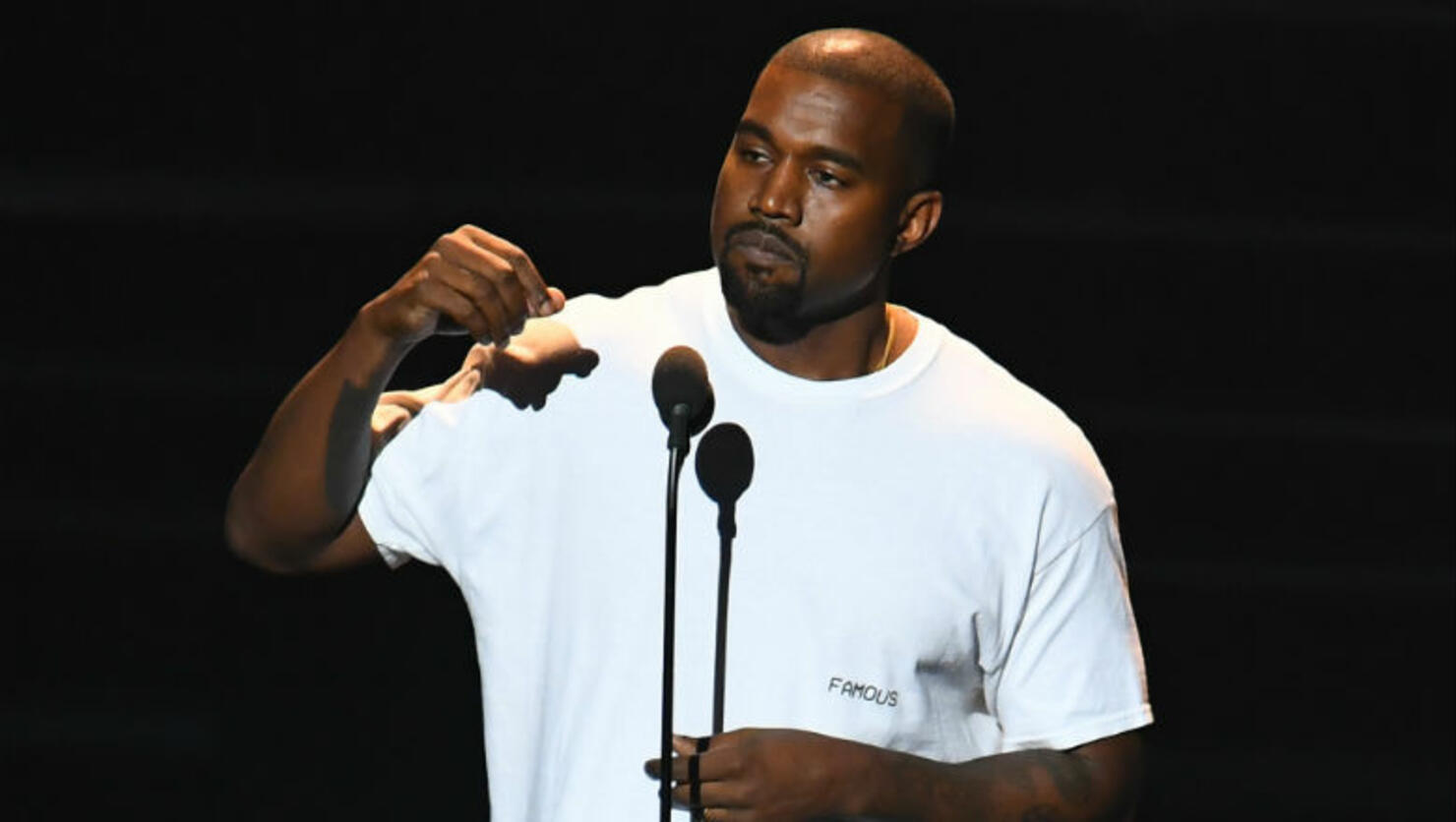 Kanye West just rekindled all those rumors of him venturing into politics with a new tweet, which has since been deleted and included a photo of five posters that read: "Keep America Great Again." The artwork is also reportedly plastered in major cities like West's hometown Chicago, New York, and Los Angeles.
While the tweet is no longer, the hip-hop heavyweight did keep a four-character message up on his feed that reads: "2024." After news of Ye's artwork went viral, the 40-year-old mogul took to Twitter once again on Wednesday (April 25) to offer up a rant, which included a message directed at Harvey Levin of TMZ, where he referred to himself as "your future president."
West's suspicious messages arrive at an interesting time. Not only did he recently re-endorse President Donald Trump , but you probably remember that he was spotted greeting Trump in the lobby of the Trump Tower in 2016. "I feel it is important to have a direct line of communication with our future President if we truly want change," he said at the time. West also recently split with manager Scooter Braun after the mogul refused to work with him full-time. As per TMZ, the rapper wants his team to work with him and only him as he wants to be bigger than Apple, and that begs the question: Would a run for President of the United States for the 2024 term make Kanye West bigger than Apple? Maybe so.
In the meantime, we can only suggest that you keep your eyes peeled on Twitter as you never know what messages might come from his always entertaining feed. Scroll on below to see the now-deleted artwork.