Killswitch Engage Cancels 8 Shows for Frontman's Vocal Cord Surgery
By Andrew Magnotta
April 25, 2018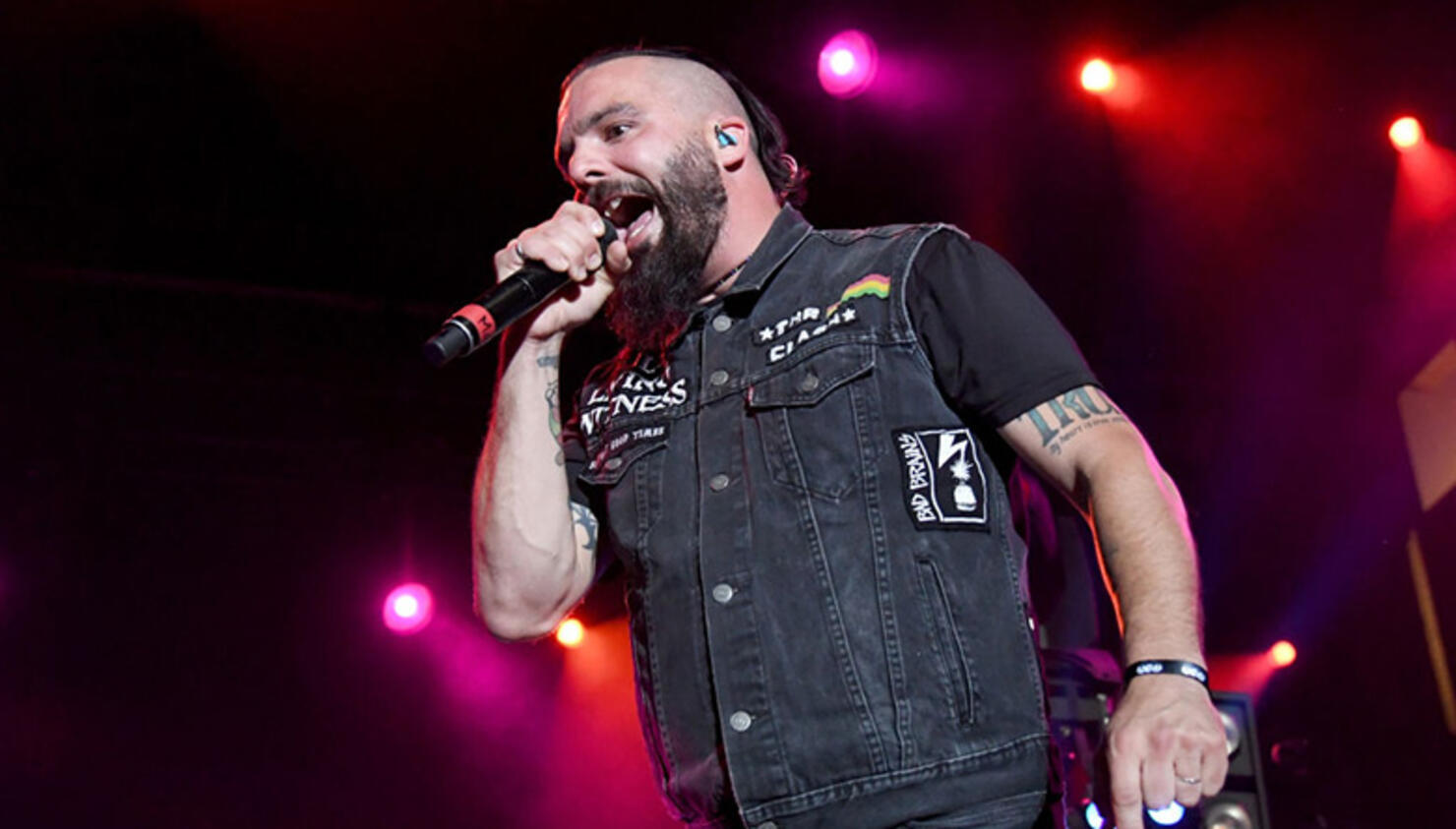 Killswitch Engage has canceled eight upcoming shows so frontman Jesse Leach can have surgery to repair an issue with his vocal cords.
The band made the announcement Wednesday afternoon via its official Facebook page. KSE says it plans to reschedule half of the dates and asked fans to keep their tickets if they want to attend the postponed shows, though refunds will be available.
The cancellations/postponements affect shows April 26 - May 05. Killswitch Engage hasn't addressed whether Leach's recovery will jeopardize the band's European tour, which begins in late May.
"Earlier today we found out Jesse needs to have surgery to repair an issue with his vocal [cords]," the band announced. "He is expected to make a full recovery and be fine for any future touring, but [in order to] avoid any future risk we unfortunately have to pull of these dates now."
Leach himself says he's been dealing with the issue for several weeks. The vocalist said in an Instagram post that he was on prednisone and even avoided speaking for an entire week in hopes to reduce the swelling.
"I've over used my voice to the point where I've developed a polyp that will not just go away, it needs to be removed," he wrote.
Leach added thanks to his doctors, management and bandmates for their "incredible support when I was [losing] my damn mind over this."
He later acknowledged that he would have to "rebuild" his technique with more tutelage from celebrity vocal coach Melissa Cross "to ensure this doesn't happen ever again."
Leach often sings Cross's praises and credits her with the technique that allowed him to tour for so many years without losing his voice.
See the affected KSE shows below. See all the band's tour dates here.
4/26 Sayreville, NJ @ Starland Ballroom***
4/28 Jacksonville, FL @ Welcome To Rockville Fest
4/29 Ft. Lauderdale, FL @ Fort Rock Fest
5/01 Louisville, KY @ Mercury Ballroom***
5/02 Cleveland, OH @ Agora Theatre***
5/03 Poughkeepsie, NY @ The Chance***
5/05 Mexico City, MEX @ Hell and Heaven Fest
Photo: Getty Images