25 Iconic Music Moments From the 00s You'll Never Forget
By Nicole Mastrogiannis
April 25, 2018
Let's go back to the year 2000; "the new millenium," as it was referred to 18 years ago. It was a time when we said goodbye to the 20th century and hello to the 21st, a time when the fear of Y2K was real, and truly a time to be alive for some of the greatest music you listened to on your brand new iPod.
Back in the 00s, *NSYNC was still together, Britney Spears gave us some of her best live performances, Lady Gaga made her big debut, Taylor Swift was still making country music, we knew Mandy Moore as a pop star, and the quality of music videos is just something that you don't see these days ... and you voted for your favorites every day on TRL whilst simultaneously updating the emo lyric in your AIM profile.
So, in no particular order, relive some of the greatest music moments of the 00s below.
1. When Justin Timberlake made you feel feelings with just one look in the "Bye Bye Bye" music video.
Year: 2000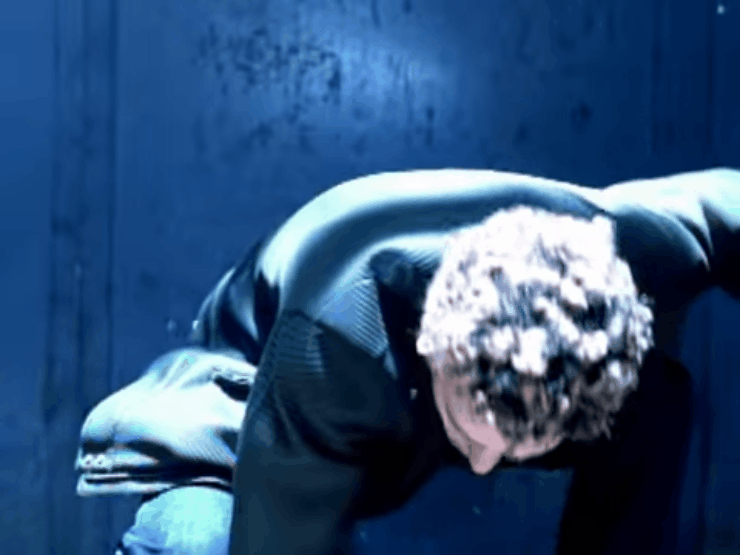 2. That time Britney Spears gave accessorizing with a boa a whole new meaning.
Year: 2001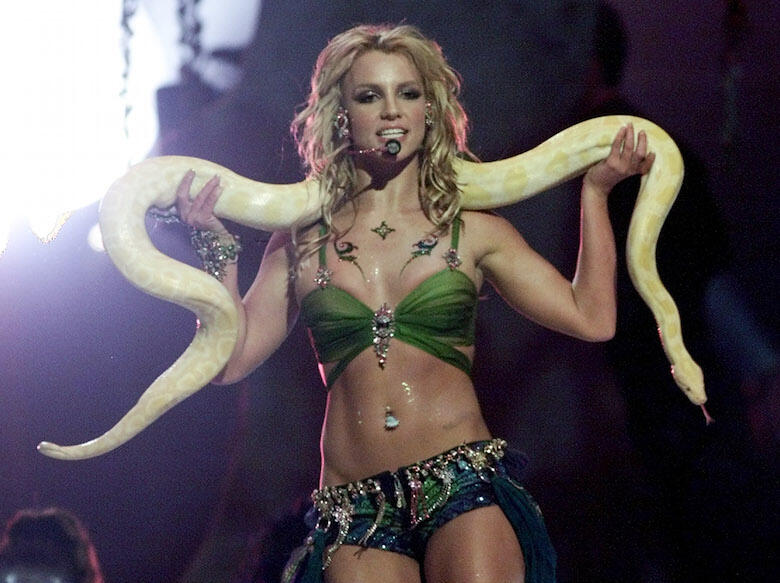 3. Speaking of Britney ... she was in a MOVIE.
With a young Zoe Saldana AND Taryn Manning!
Year: 2002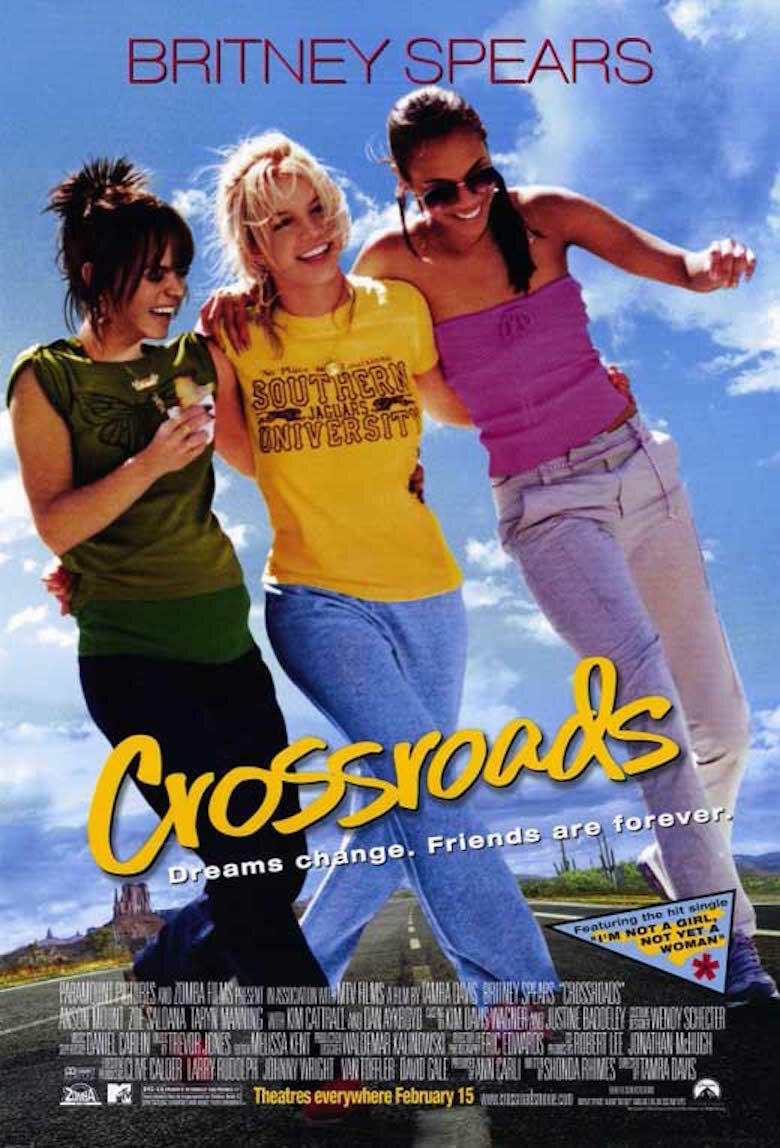 4. When we got one of the most epic pop collaborations of all time, courtesy of queens Christina Aguilera, P!NK, Lil Kim, and Mya.
And learned a bit of French in the process.
Year: 2001
5. When Queen Beyoncé Giselle Knowles-Carter began her reign as ruler of this universe.
First, she taught us how to "Work it Out" in 2002. Then she revealed that she was "Crazy In Love" and Dangerously In Love in 2003. From there, the world fell Dangerously In Love with her.
Years: 2002 - Current Day (and 4EVA)
6. That time JAY-Z reminded us his girl was Beyoncé, so he had "99 Problems, but a b*tch ain't one."
Also, he encouraged us all to "dust that dirt off your shoulder."
Year: 2004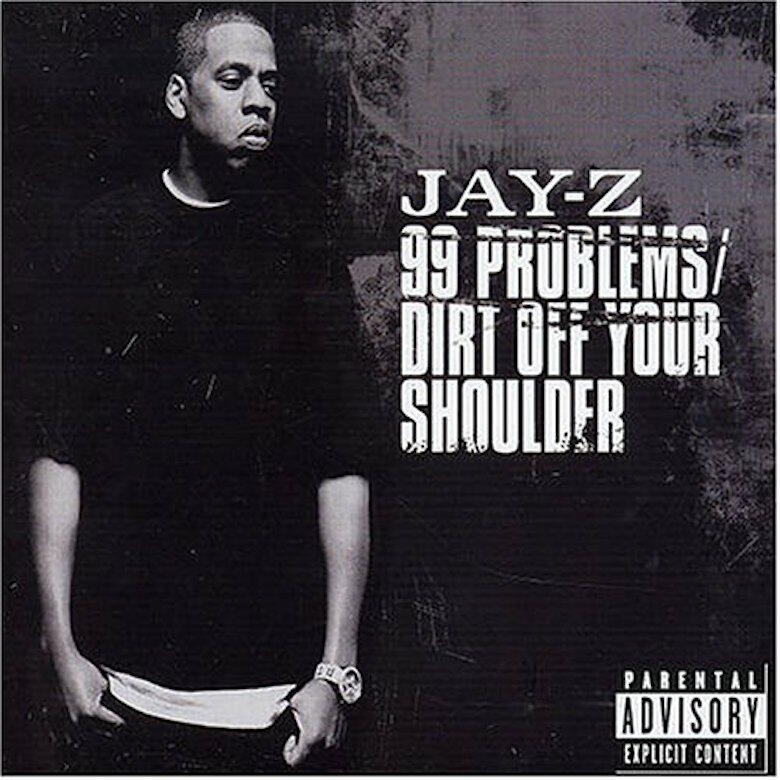 7. A time when Amy Winehouse gifted the world with her beautiful, unique voice.
RIP 😢💔
Years: 2003 - 2011
8. The Stripped era of Christina Aguilera.
Year: 2002
9. When Kanye West wore pink polos.
WITH a popped collar. And had Stacey Dash star in his music video.
Year: 2004
10. And then gave us one of the most honest songs of all time.
Year: 2005
11. When the world was first introduced to Lady Gaga.
Year: 2008
12. When Nelly gave us a lesson in "Country Grammar."
Year: 2000
13. That time Hilary Duff released this song, but when you heard it, you knew it was time for Laguna Beach.
Year: 2003
14. When JAY-Z & Alicia Keys repped for New York harder than anyone.
Year: 2009
15. When Taylor Swift was just a young country music gal starting out.
Year: 2006
16. Some of Missy Elliott's biggest hits came out of this period of time.
Years: 2001 - 2005
17. When you realized you will always love the Backstreet Boys.
Year: 2000
18. All of the emo.
Years: 2002 - 2005
19. That time Eminem declared himself "The Real Slim Shady."
And he was still platinum blond.
Year: 2000
20. Before "Bae" ... there was "Boo."
Year: 2004
21. When Outkast taught us how to "shake it like a Polaroid picture."
Year: 2003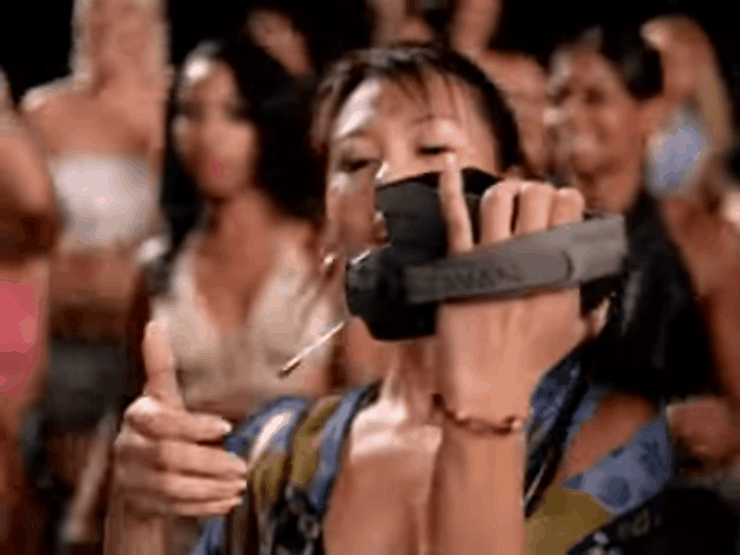 22. When Lil Jon taught us how to party ... FROM THE WINDOWS ... TO THE WALLS.
Year: 2002
23. When Mandy Moore still made music.
Year: 2000
24. When Lady Antebellum personally handed you the greatest line for a drunk dial to your ex at 1:15 AM.
"It's a quarter after one, I'm all alone and I need you now."
Year: 2009
25. And, of course, all those one hit wonders you still know every single lyric to.
Chat About 25 Iconic Music Moments From the 00s You'll Never Forget