Is Christina Aguilera's New Single 'Accelerate' Dropping Thursday?
By James Dinh
April 30, 2018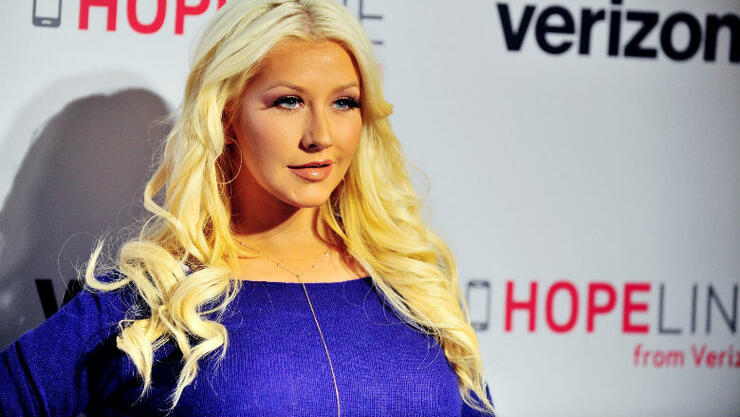 It might have been quiet on the music front when Christina Aguilera jumpstarted her comeback on the cover of PAPER magazine, but it sounds like the return of the pop veteran is closer than we think. Over the weekend, the star played a special concert in Baku, Azerbaijan and made a special appearance at the Formula 1 Grand Prix event, where she dropped plenty of clues (and potentially the album trailer) for her long-awaited new LP, which is rumored to be called Libration.
Aguilera's appearances also arrived in conjunction with some teasers on social media, which sent fans into overdrive as they attempted to hunt for clues in the posts and it looks like they've arrived at some observations. In one montage clip, the 37-year-old star offers up several screens with brief images of some behind-the-scenes workings of her new era. One of the assumptions is that the singer's new single is titled "Accelerate." Take a closer look at the teaser and you'll see the numbers "5318," which may very well signify a May 3, 2018 release date for the track.
On top of that, a rumored tracklist for Aguilera's new project surfaced just a few weeks back and it includes a song titled "Accelerate" featuring Ty Dolla $ign and 2 Chainz. If you believe the whispers on fan message boards, two versions of the track will be released: one solo rendition and another version with the hip-hop heavyweights. Scroll on below to see all the clues regarding Xtina's comeback single!
Chat About Is Christina Aguilera's New Single 'Accelerate' Dropping Thursday?