Avicii's Cause Of Death Revealed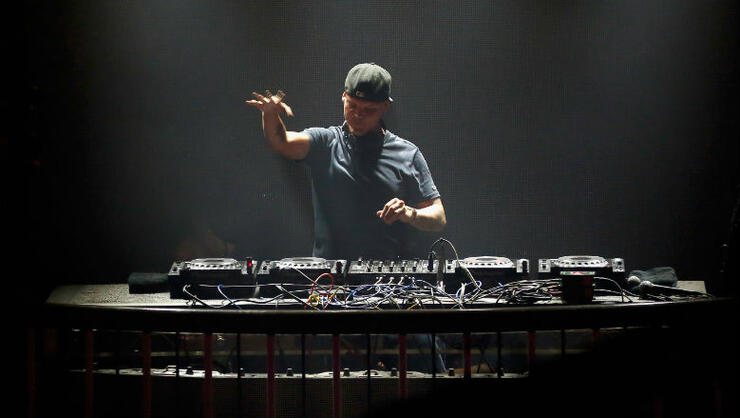 More details surrounding the shocking death of the late Avicii have surfaced and it appears the Swedish DJ took his own life by self-inflicted cuts with a shard of glass.
On Tuesday (May 1), TMZ revealed that the EDM heavyweight did indeed take his own life, a theory that his parents alluded to in their recent statement on the death. Sources close to the outlet revealed that the shard of glass from a bottle led to massive bleeding and his unfortunate passing. While one insider told the outlet that the point of injury was Avicii's neck, another source argued that claim and revealed that the cut was located on his wrist.
As you know, the DJ, born Tim Bergling, died in the Middle Eastern country of Muscat, Oman on April 20. He was 28 years old. Details surrounding the death were scarce, but after two autopsies were performed, they concluded that "nothing suspicious" was at hand. If you're having suicidal thoughts and need immediate help coping, please call emergency services such as 911 or the National Suicide Prevention Hotline at 1-800-273-TALK.
Avicii was born in Sweden and became one of the biggest DJs in the world, courtesy of his hits, "Levels," "Hey Brothers" and, of course, "Wake Me Up" featuring Aloe Blacc. Back in 2016, he retired from touring due to health reasons, leaving behind a legacy as one of the highest paid DJs in the entire world with earnings of $28 million dollars in 2014. After he retired from the road, the DJ still stayed active in the studio and dropped his final EP AVĪCI (01) in 2017. He was also nominated for two Grammys for Best Dance Recording in 2011 and 2012 for "Levels" and "Sunshine." Relieve Avicii's legacy with some of his biggest hits via iHeartRadio's Essential Dance playlist featuring the Swedish superstar.

Chat About Avicii's Cause Of Death Revealed