Foghat's Roger Earl Recalls Late-Bassist Befriending Stray Kitten on Tour
By Andrew Magnotta
May 2, 2018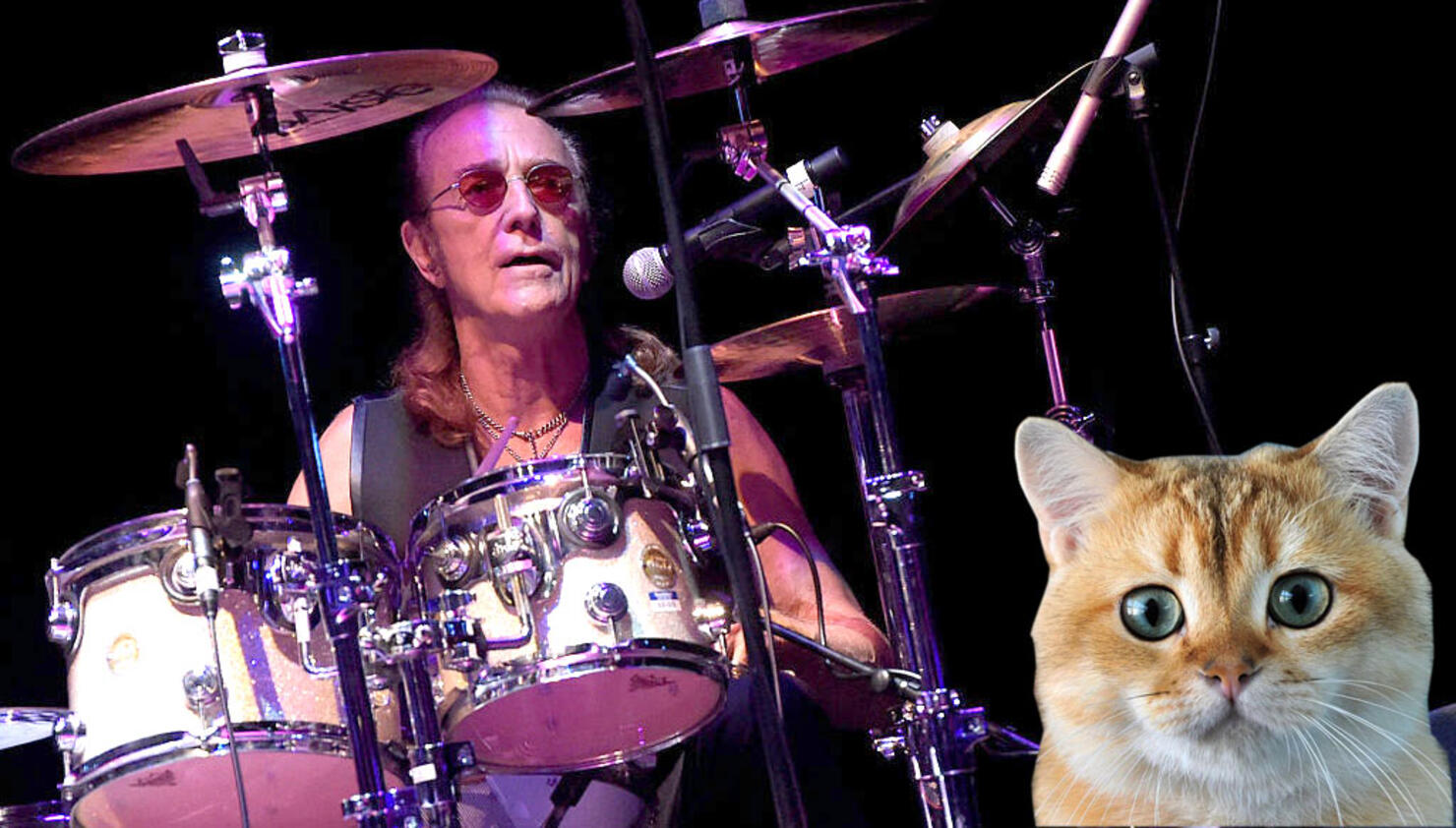 Foghat's newest venture is in memory of the band's late-bassist Craig MacGregor to benefit MacGregor's favorite local animal rescue organization: the Animal Rescue League of Berks County, Pennsylvania.
Foghat drummer Roger Earl is remembering the bassist's love of animals, relating an anecdote of how MacGregor once befriended a stray kitten in Cleveland and nearly took it on the remainder of the band's tour.
"It was a kitten Craig found and he picked it up and...he wanted to bring it home," Earl tells to Q104.3 FM New York's Maria Milito on the latest episode of the Maria's Mutts & Stuff podcast. "Nobody objected but the reality was we were going to be on the road for a while. And when we [did] go home, we were flying home. So Craig went out and got some cat food and stuff and put it down, and the cat was quite friendly. [Craig] had a soft spot for creatures. Well, actually they're nicer than a lot of people."
MacGregor died in February after a three-year battle with lung cancer. This month, Foghat is holding a raffle to benefit the Animal Rescue League of Berks County, where MacGregor used to volunteer. The owner of the winning raffle ticket gets an autographed "Belly Up" Fender Guitar and an autographed vinyl copy of the special 40th anniversary edition of the band's remastered Stone Blue album. Each raffle ticket is $10 and Foghat has pledged to match all the money raised to benefit the animal rescue.
Go here to buy a raffle ticket. Listen to the full conversation below with Earl, Foghat manager Linda Arcello-Earl and MacGregor's widow Lisa MacGregor.
"This place where Craig was volunteering, they need money, they need help," Linda Arcelle-Earl tells the show of the Animal Rescue League of Berks County.
The Animal Rescue League of Berks County accepts more than 5,000 animals a year, including farm animals, says MacGregor's widow Lisa MacGregor.
"Craig volunteered at [Animal Rescue League of Berks County] and was very passionate about helping his 'doggers,'" Foghat said in a statement. "This will make a difference for the dogs and their new owners!"
The raffle drawing will be held at Foghat's May 12 show at the Mizner Park Amphitheater in Boca Raton, Florida.
MacGregor first joined Foghat in 1976. He did three stints with the band, the longest of which being from 2005 to 2015, when he left to focus on lung cancer treatment.
The Stone Blue 40th anniversary vinyl is available everywhere May 25.
Foghat has tour dates through the rest of the year. See them all here.
Thumbnail Photo: Getty Images