Watch Foo Fighters Fans Get Married During the Band's Concert in Dallas
By Andrew Magnotta
May 2, 2018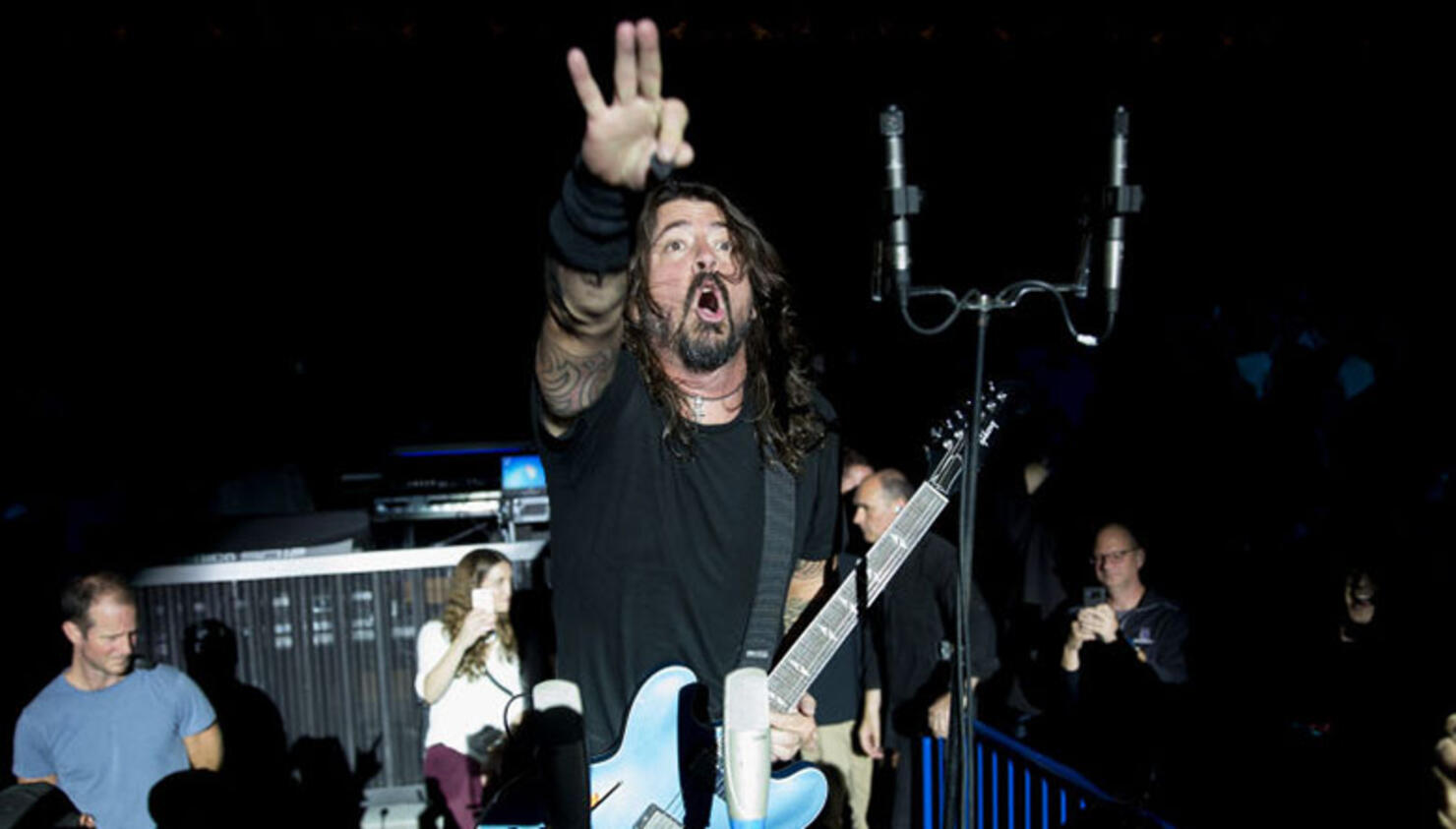 People get engaged during live events all the time, be they concerts, sporting events, monster truck rallies or whatever. What's far more unusual is for fans to actually get married during a show.
But convention wasn't going to stand in the way of Foo Fighters fans Belinda Marie Ramos and Tony Rosales having their "dream" wedding, which occurred while the Foo Fighters' played their hit "Everlong" before a crowd of thousands at Dallas' Starplex Pavilion.
Belinda later thanked the band and especially the staff at the venue for facilitating the non-traditional ceremony during the tumult of a live rock show.
"Thanks a million to the staff at the Starplex Pavilion for helping our dreams come true," she wrote in a Tweet accompanied by a 45-second clip of the ceremony.
Watch the footage below!
The whole thing is incredibly sweet, and when you think about it: a great idea! If you're looking for a small, cheap wedding but a big party, get married at a concert! And you can save even more money if you buy during concert week!
But you probably should check with the event staff beforehand to make sure it's cool. You don't want security dragging you out during your vows.
Congrats to Belinda and Tony. We're wishing you many more Foo Fighters shows in the future!
Photo: Getty Images