Christina Aguilera Drops Kanye West-Produced Comeback Track 'Accelerate'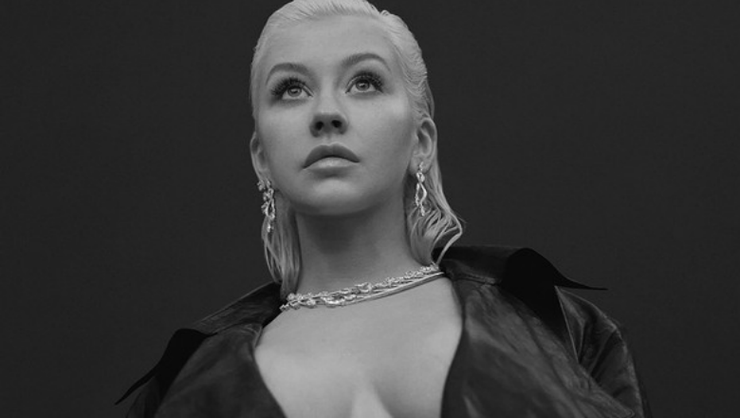 After all the commotion, Christina Aguilera jumpstarted her comeback on Thursday (May 3) with the release of her Kanye West-produced comeback single, "Accelerate," which features Ty Dolla $ign and 2 Chainz. Its accompanying video also dropped simultaneously, serving as the first taste of her forthcoming album, Liberation, which is set for release on June 15.
With a tribal-charged intro, "Accelerate" is a four-minute anthem, which hears the pop veteran lean towards today's wave of hip-hop, with sporadic synthesizers and back and forth exchanges with Ty Dolla $ign. Meanwhile, 2 Chainz pops in for the third verse as production to the number takes a slight turn in structure, courtesy of co-producers Mike Dean and Che Pope. "All my boss ladies (In the city, yeah) / Go get your Mercedes," the pop vet sings during the second verse. "No matter long as you get there (Get there) / Just don't let it drive you crazy / Get that moola, power / You on fire tonight / You can get it how you want it."
"Accelerate" was co-written by the singer alongside West, Bibi Bourelly, Mike Dean and Tayla Part, among others.
In conjunction with the release, Billboard also released their new cover story with the star, which details the rest of Liberation, a 14-song set that leans more toward the hip-hop genre after a suffocating number of years on The Voice. In addition to "Accelerate," the album includes a Demi Lovato collaboration called "Fall In Line," two tracks produced by Anderson .Paak and another West-produced number called "Maria," which includes a Michael Jackson sample and an extended introduction in which Aguilera sings from The Sound of Music.
"To me, there's nothing like an amazing hip-hop beat," Aguilera explained of her new direction. "At the end of the day, I am a soul singer. When you strip back the words 'pop star' and the many things that I've done, singing soulfully is where my core, my root and my heart really is. And as you can see, it's what I'm inspired by."
Chat About Christina Aguilera Drops Kanye West-Produced Comeback Track 'Accelerate'