How Poo Bear Saved Justin Bieber, Jennifer Lopez Songs From The Music Abyss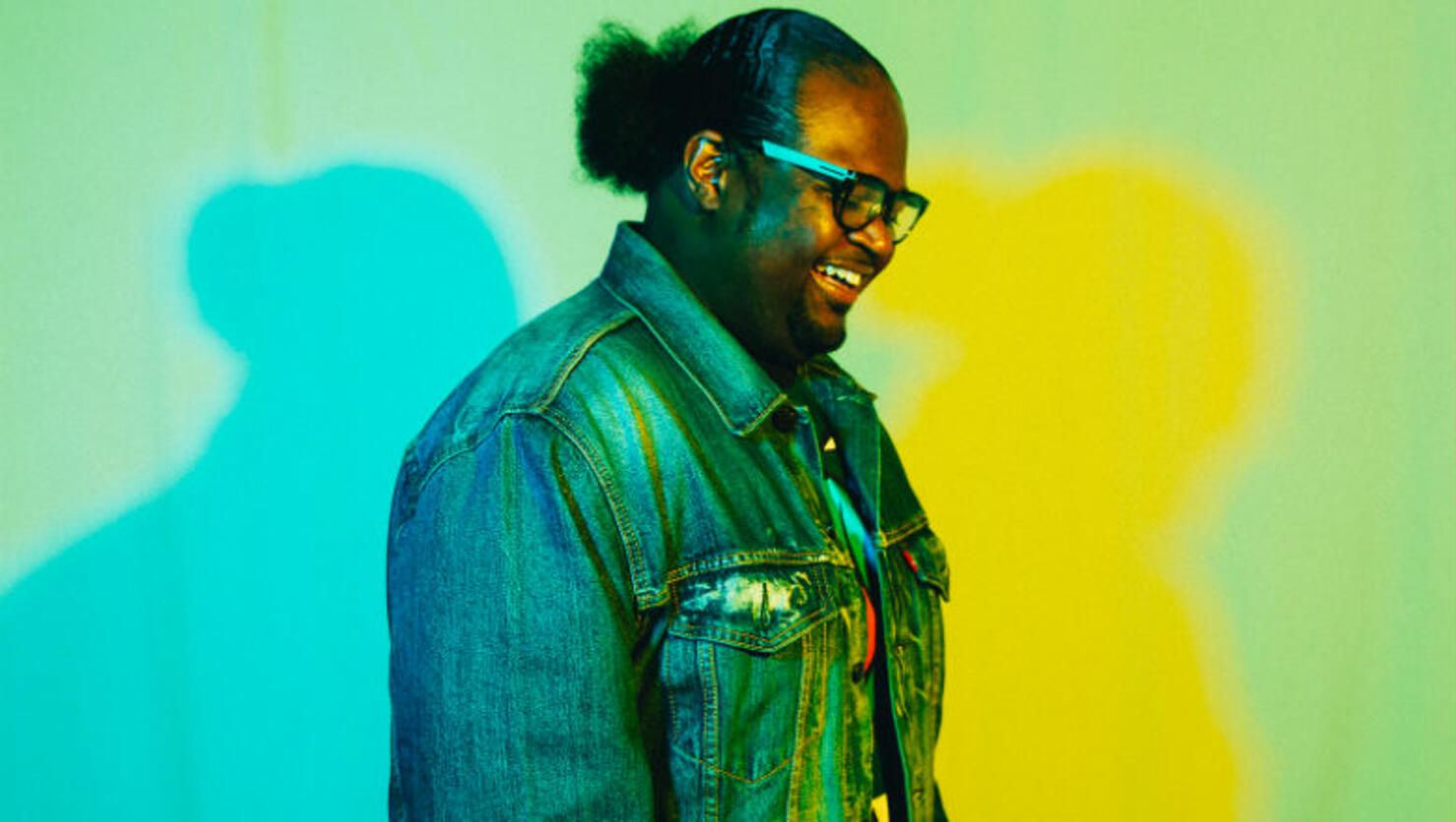 Whether you know it or not, Poo Bear has been the driving songwriter behind some of the biggest pop songs to hit the scene within the last two decades. From Usher's "Caught Up" to Justin Bieber's "Where Are Ü Now" and a string of others, the hitmaker (born Jason Boyd) has made his way through the course of sex-drenched R&B, EDM-charged pop and even jumpstarted the recent Latin explosion with his Biebster remix of Luis Fonsi and Daddy Yankee's "Despacito." Scroll through his resume and it'll become clear that the Atlanta-based multi-talent knows how to work through a number of genres, which brings us to his recently released debut studio LP, Poo Bear Presents Bearthday Music.
Hours before the release of the 15-track set, which includes the likes of Bieber, Jennifer Lopez, J Balvin as well as a batch of newcomers, the songwriting force took to iHeartRadio HQ to discuss the workings of the release, his desire to remain a behind-the-scenes extraordinaire and the vision he has if he ever locks in studio time with his dream collaborator Celine Dion.
iHeartRadio: When did this 'Happy Birthday' phrase come about? I know you've been saying it for a bit.
Poo Bear: About 20 years ago. Just being real shy and always being a little bit of a weirdo. I just started saying 'Happy Birthday' initially just because it was just a cool ice breaker for me to meet somebody and introduce myself and say 'Happy Birthday.' Then it kind of made me feel comfortable about being myself immediately and in return, I would hope that whoever I met would feel just as comfortable to be themselves. You know?
If I'm weird enough to say 'Happy Birthday' and it's not really your birthday, then you should be cool enough to, if you're strange, to be yourself and say whatever you feel without feeling like you gonna be judged by it.
iHeartRadio: We're about 12 hours away from the release of the album. How are you feeling?
Poo Bear: 12 hours away. It's like I said the other night, I feel like I'm about to have multiple kids, like a litter of babies. It's just something that we've been developing and working on and some of the kids were being groomed awhile ago and they were brought back. A lot of the kids were new babies that we're just ready to release to the world. I'm excited and I'm thrilled and it's a feeling of relief. Finally, the world gets to hear my music. It's a good feeling.
iHeartRadio: I do want to touch briefly on your childhood because I know you had a pretty strict upbringing when you released records like "She's Turning Me On" and the 112 stuff.
Poo Bear: Oh my God. You really went back there. 12 years old, Jesus. I know. It was tough. My father's a preacher and my mom is really religious and just growing up ... when my father, before he got a divorce, I wasn't allowed to listen to any secular music at all.
I used to sneak and listen to Stevie Wonder's "I Just Called to Say I Love You" as if I was listening to like Too Short or 2 Live Crew, but it was just "I Called To Say I Love You." It would be three in the morning with headphones on listening and I was just really inspired by Stevie Wonder. After my parents split, unfortunately, we were in a tornado that left us homeless for a year and then when we were able to gather ourselves up and the church helped us out. We moved to Atlanta and my mom was a lot less strict because of our situation. That's when I really got into the music. [I] really dove into and started getting all the wack-ness out of my system.
iHeartRadio: The album includes a bunch of heavy hitters and a lot of new people. Was it your intent to show some that much love to budding acts that are trying to make it on the scene?
Poo Bear: Yeah, I wanted Bearthday Music to be a vehicle for, of course, established artists, but more so for introducing new artists to the marketplace. Just having this vehicle where once a year I put out an album, just like a birthday, and you're going to hear some of my heavy hitter friends and then you can look forward to hearing some new music and new artists that I've been working with and investing my energy into. I wanna be that curator of music that presents this music every year and I want you to look up and say, oh I heard about Nechie first on Poo Bear presents Bearthday Music album. It's a cool thing, not just to have established artist but to also show love to up and coming artists.
iHeartRadio: For our readers that might not be aware of some of the newer acts, is there any that you feel really strongly about?
Poo Bear: Yeah, I feel strongly about Nechie. I feel strongly about Nikki Vianna. I feel strongly about LAZR. I feel strongly about Ashley Joi. I feel strongly about Sasha Sirota. These are artists that I've been working with and invested a lot of time into and I believe in them wholeheartedly. I'm excited for the world to hear what I believe in.
iHeartRadio: And when it comes to the heavy hitters, you have J. Lo, J Balvin, Justin Bieber, etc. Were any of them hard to wrangle?
Poo Bear: You know what? Fortunately, my job as a songwriter had already worked with these artists, so we had records. We had the beginning of records and ideas that all we had to do was for me to go in and finish them. They, fortunately, made time to actually knock them out and a lot of it was done, so it worked out in both of our favors because I really didn't need them that much. It was more so we had already did the work and instead of those songs just going into the music abyss, what I call it, it just became a part of Poo Bear presents Bearthday Music.
iHeartRadio: You had previously released solo music and we had your EP, Beats2BreakUp2. At what point did you want to be more behind-the-scenes and let other people take the focus?
Poo Bear: I think I always wanted to be more behind-the-scenes and I had a couple of people just talk to me and say, 'Hey. You know what? You should put out a couple mixtapes.' But even doing that, I never really did it with the intent of being a singer or being an artist. I always just wanted to put out music just to have music out there in the world in the market. Since I was 19, I was always in singing groups, and then I realized the goal wasn't to be famous. It was to be able to take care of my mom and my family. For me, having success at a young age and co-writing records like "Anywhere" with 112 when I was in high school, I saw a little bit of money come in. I was like, "Wait a minute. I can make money writing songs, so I don't actually have to be famous."
iHeartRadio: And you want to do Bearthday Music every year?
Poo Bear: I do. It's like a birthday, I have to. I'm committed to it.
iHeartRadio: Who would you like to get on next year's installment?
Poo Bear: Oh man. I would absolutely love to have a record with Celine Dion. There's a new Latino artist named Jay Cortez that's up and coming. I really want it to be spread out. I never want it to be predictable. I would love to find a Nigerian artist. Find an Indian artist because I just feel like right now everybody's jumping on to the reggaeton, latino movement, which we were blessed to be a part of early. Now, I'm seeing there's other cultures that we can merge our music with their music and see what happens. I will have to literally really think about. I just know I'm a huge fan of Celine Dion and I would love her to be a part of it and several other artists that I just can't think of right now.
iHeartRadio: What kind of record would you want Celine to do? How about a power ballad?
Poo Bear: Oh, it would definitely be. I would love for it to be a power ballad that's merged with an EDM record. Something like "Where Are Ü Now." You know how it sounds like it was a ballad and then when the beat comes in everybody's jamming? That way you get the best of both worlds. You move people emotionally and people still want to dance and feel good at the same time.
iHeartRadio: When it comes to trends and being on top of the landscape, where do you think popular sound is going to go next?
Poo Bear: I really genuinely feel like it's going to go to Nigeria and India. Really strong. Like Nigerian, Indian, but always fused with pop, urban culture at the same time. But I do the quarter tones with the Indian culture and Nigeria the rhythms and the cadences for the club. I feel like that's a natural progression that we're going to go to next. Even with the reggae tone, I started working with J Balvin three ago before this here, before everything. It was just a vision of me saying, you know what? I love that sound. That sounds familiar to what we're doing anyway. It's just in another language. Why not merge the two? It kind of worked out.
This conversation has been edited for length and clarity.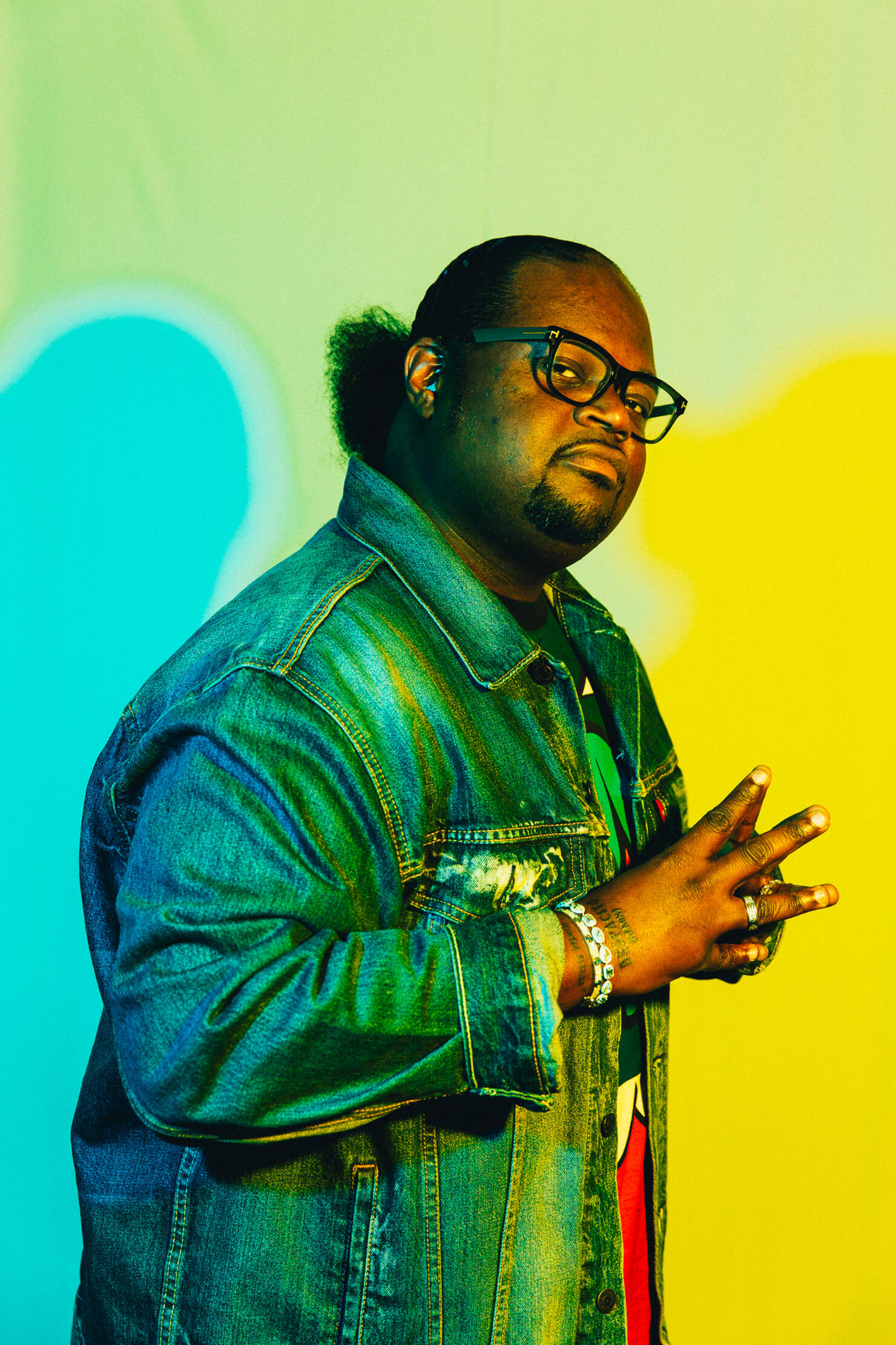 Photo: Rachel Kaplan for iHeartRadio