Guns N' Roses Keyboardist Says "Nobody Works Harder" Than Axl Rose
By Andrew Magnotta
May 7, 2018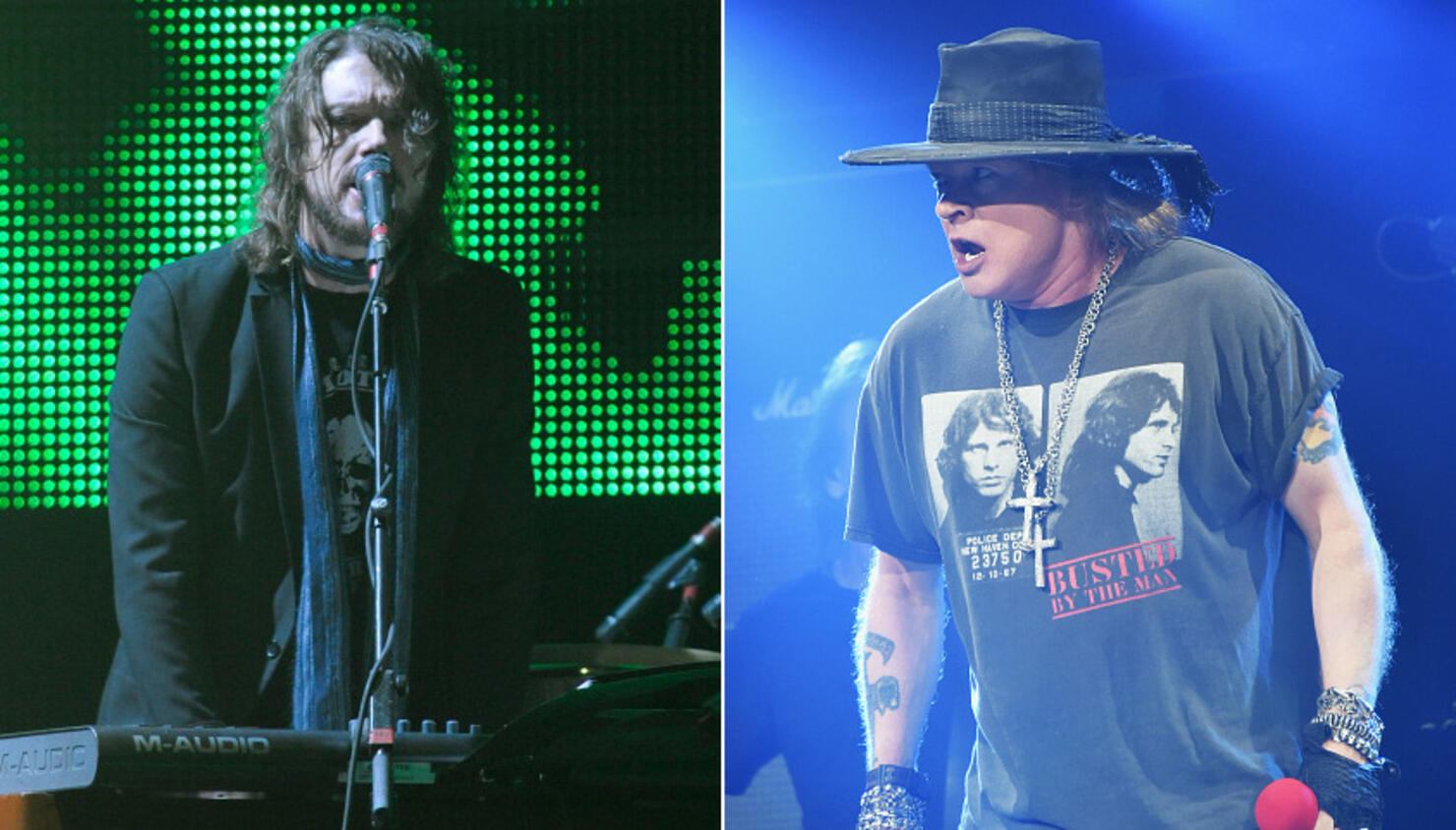 Guns N' Roses' longest-tenured member besides frontman Axl Rose is defending the controversial frontman from his bad reputation. Dizzy Reed, who joined GNR in 1990, says Rose has gotten a raw deal in the press for a long time and is just generally misunderstood.
"He's a great person," Reed tells Loudersound.com. "He's one of the funniest people I know. Every night before we go on stage, he comes up and he'll have a joke — and it's usually a good one. And nobody works harder than that guy. He's always misrepresented in the press. It's kinda sad, really, what some people come up with just to sell things."
But Rose's antics in Guns N' Roses in the late-'80s and '90s are the stuff of legend. The singer's tardiness is the stuff of legend; he sometimes made audiences and his bandmates wait hours before he would agree to take the stage — and he was renown for abruptly ending live shows. Rose was blamed for inciting multiple riots during GNR's heyday. But Reed says the bad press didn't concern him in 1990, and those days are long over.
"Everybody's better without the drugs," he said."
Reed added that he has a great relationship with Rose and has always been thankful for the opportunity given to him to join Guns N' Roses back in 1990. "I just thought I always want to give back. Whatever they need from me, they're gonna get it," Reed said of his attitude within the band.
Guns N' Roses is planning a massive reissue of their 1987 masterpiece Appetite for Destruction due out on June 29th via UMG, containing 49 previously unreleased songs, including material recorded during the sessions for the debut.
GNR is about to head on a European tour in June. Get all the tour dates here.
Photo: Getty Images