Nicki Minaj Reveals New Album Title 'Queen' & Release Date at Met Gala
By Taylor Fields
May 7, 2018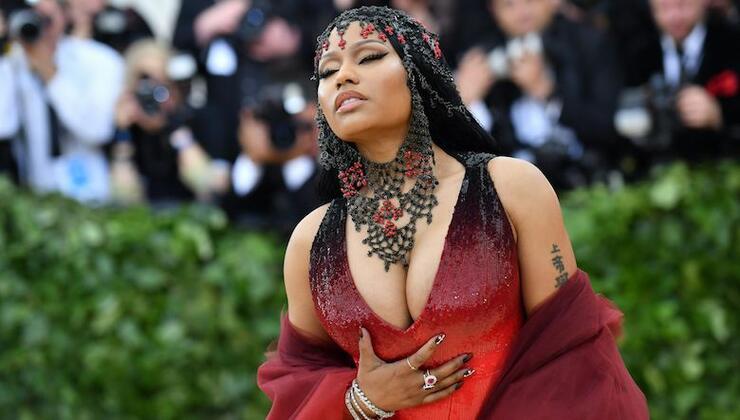 One of the most anticipated albums of the year is almost here and we didn't even realize it ... until now. On the red carpet at the Met Gala, Nicki Minaj revealed that her new album will be called Queen, and it will be released on June 15th. That's just over a month away, people!
Fans have already heard two songs from Queen, Nicki's two newly released singles "Barbie Tingz" and "Chun-Li." Queen will be the female rapper's fourth studio album, and will follow 2014's The Pinkprint.
Nicki said, while dropping the big news, "This is a big night for me because I just let the world know that my album is coming on June 15 and it's called Queen. And I can't wait."
NEITHER. CAN. WE. Watch Nicki Minaj's big album reveal below.
Nicki showed up to The Met Gala looking like an actual queen in a gorgeous red ombre gown with a long train, complimented with a bejeweled headpiece.
The theme of the night was "Heavenly Bodies: Fashion and the Catholic Imagination," and Minaj said on the red carpet that she chose her crimson Oscar de la Renta dress because she wanted to bring out the sinful side of the theme. She said on the red carpet of her look, "I'm the bad guy and I wanted to make sure the bad guy was here." Sounds like "Chun-Li."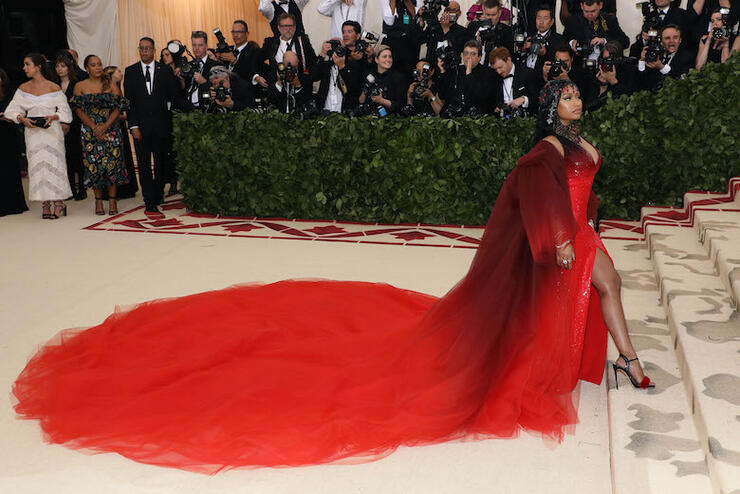 While we wait for Queen to drop over the next month, here's what we have to look forward to. Nick recently told T Magazine:
"Sonically, I know what the album's about to sound like. I know what this album is gonna mean to my fans. This album is everything in my life coming full circle and me being truly, genuinely happy. It feels almost like a celebration. The last album, The Pinkprint, was almost like my diary, closing the chapter on certain things and not knowing if I was happy or sad about beginning new chapters. I was really writing about feeling unsure. Now, I can tell you guys what happened for the last two years of my life. I know who I am. I am getting Nicki Minaj figured out with this album and I'm loving her."
Photos: Getty Images
Chat About Nicki Minaj Reveals New Album Title 'Queen' & Release Date at Met Gala