Here's Everything You Can & Can't Bring To Taylor Swift's Concert Tonight
By Alex Siordian
May 8, 2018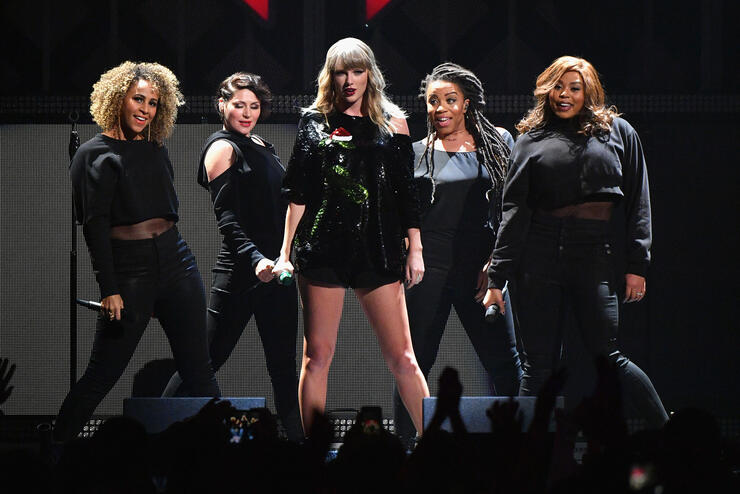 It's time! Opening Night of the Taylor Swift reputation Stadium Tour is here and the word is that over 55,000 fans are expected to make their way to University of Phoenix Stadium. Make sure you arrive early and be aware of all the prohibited items, including the clear bag policy, mobile entry, and parking information!
We'll see you there and check out all the information below straight from University Of Phoenix Stadium regarding the show!
.... are you ready for it?
PROHIBITED ITEMS
Battery packs, lights of any kind, all professional cameras, political signage and signs larger than 11" x 17" are prohibited. For a full list of prohibited items click here. Metal detector screening and bag search will take place. Items not allowed into the stadium will need to be returned to car or discarded.
CLEAR BAG POLICY
The Clear Bag Policy that strictly limits the size and type of bags permitted into the stadium will be enforced for the show. Fans are strongly encouraged to not bring any bags or purses if possible. The following will be permitted:
Each fan may carry one bag of clear plastic, vinyl, or PVC no larger than 12" by x 6" x 12" - OR - a one-gallon clear plastic freezer bag (Ziploc bag or similar).
Fans may also carry a small clutch or wallet 4.5" x 6.5" with or without a handle or strap, subject to search.
MOBILE ENTRY
All tickets for the show are digital. Tickets are only accessible via your mobile device - your phone is your ticket. You will not be able to print a paper ticket or receive an email with a ticket. Upon arrival at the stadium, locate your tickets in your Ticketmaster app or the mobile Ticketmaster website. Download the Ticketmaster app by clicking here. Show your ticket to the ticket scanner, your barcode will be scanned, and you're in!
Ticket barcodes can be found in the Ticketmaster app or website under My Account. We recommend downloading ticket(s) to your phone's digital wallet prior to the event. If you purchased tickets for friends or family, transfer tickets to them so each person scans a ticket at the door. This will allow for seamless entry into the stadium if there is limited cell phone service. Click here for Mobile Entry FAQs.
SELF PARKING
Over 55,000 fans will be arriving at University of Phoenix Stadium for the show and traffic will be heavy. Please take the following steps to decrease parking time:
Purchase parking in advance at ParkingJuju.com for guaranteed space.
Arrive within the first 2 hours of lot openings, between 3 - 5pm.
Parking is $20 per vehicle. Have parking pass, cash or credit card ready before entering the lot.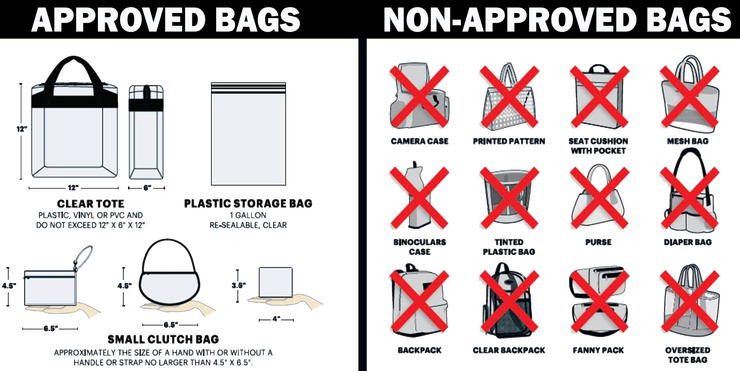 RIDESHARE & PARENT DROP-OFF / PICK-UP
Plan for extra transit time driving to the stadium and utilize alternative routes other than Loop 101 to access the stadium when possible. Do NOT arrive for pick-up before 9:30pm.
EARLY ARRIVALS
For dinner and drinks before the show, head to Westgate Entertainment District. Westgate has more than 20 restaurants and is steps from the stadium. Restaurants include Yard House, Bar Louie, Dave & Buster's, Kabuki Japanese Restaurant, Buffalo Wild Wings and many more. For the complete Westgate dining guide, visit www.westgateaz.com/dine/dining-guide.
EVENT DAY TIMELINE
Box Office: 10am
Parking Lots: 3pm
Plaza: 4pm
Main Gates: 5pm
Concert: 7pm
FIELD LEVEL SEATING
Fans with Field Level tickets should enter the stadium at Gate 2 that faces the Renaissance Hotel. Upon entering the stadium at Gate 2, Field Level ticket holders will be issued a wristband. Both a ticket and wristband will be required to access Field Level seating areas. All fans should be familiar with the Mobile Entry requirements prior to arriving at the stadium.
DIRECTIONS
Bethany Home Road between 91st and 95th Avenues will be closed resulting in high traffic surrounding the Bethany Home Road exit off of Loop 101. The below routes are recommended:
From I-10: Exit 91st

Ave then North on 91st

to Green Lot
From the North: Exit Glendale Avenue then East to 93rd Ave to Lots K, or G - OR - Exit Northern Avenue then East to 91st

Ave and then South to Maryland Ave to Gray Lot

From the South: Exit Camelback Road then East to 91st

Ave and then North on 91st

Ave to Green Lot
DO NOT USE MOBILE DIRECTIONAL APPS
Do not use apps such as Waze, Google Maps, or Apple Maps to get to the venue. Apps do not take into account special road closures, traffic patterns and routes. They will result in a longer drive to the stadium.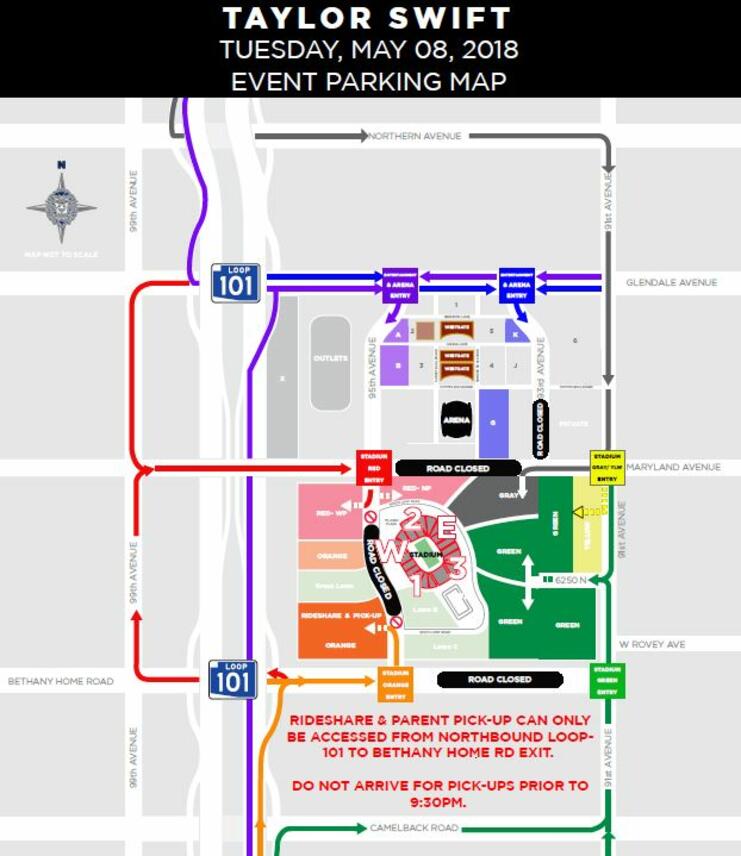 Chat About Here's Everything You Can & Can't Bring To Taylor Swift's Concert Tonight