Katy Perry Sends Taylor Swift an Olive Branch — Literally!
By Sierra Marquina
May 8, 2018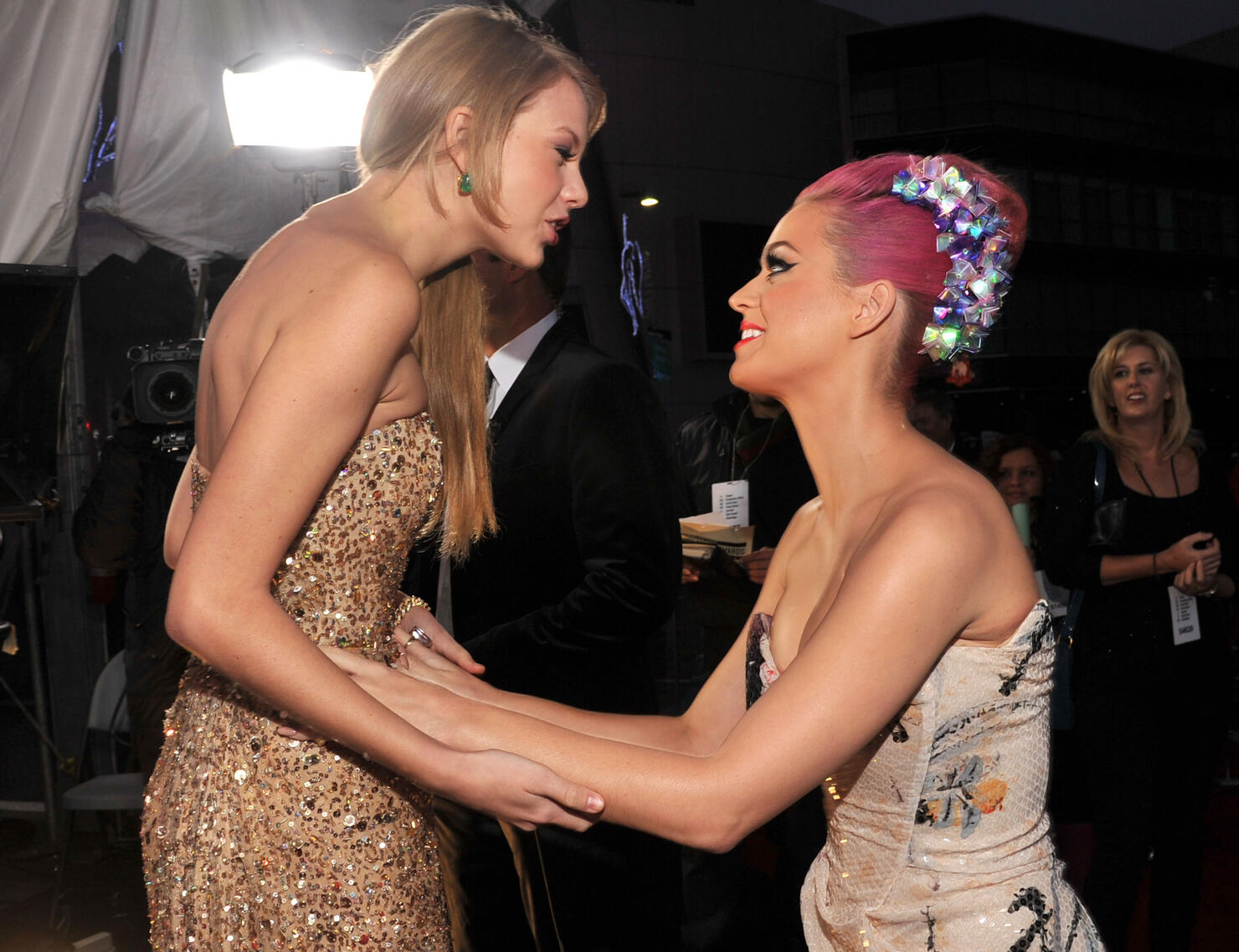 Katy Perry has extended an olive branch to frenemy Taylor Swift — literally! The American Idol judge sent Taylor Swift an olive branch along with a handwritten note on Tuesday, May 8.
Swift took to her Instagram Story to share the peace offering, posting a video of the olive branch along with the caption "Thank you Katy 💕"
The note begins "Hello old friend" and reveals that Katy has "been doing some reflecting on past miscommunications and hurt feelings between us," and that she's "deeply sorry" and wanted to "clear the air." On the stationary is Perry's adorably puppy.
Their feud became public after Swift alluded to their falling out during a candid 2014 interview with Rolling Stone while discussing track "Bad Blood."
"For years, I was never sure if we were friends or not," Swift said at the time. "She would come up to me at awards shows and say something and walk away, and I would think, 'Are we friends, or did she just give me the harshest insult of my life?' … She did something so horrible," she continued. "I was like, 'Oh, we're just straight-up enemies.' And it wasn't even about a guy! It had to do with business. She basically tried to sabotage an entire arena tour. She tried to hire a bunch of people out from under me."
Perry then called Swift a mean girl by tweeting about "Regina George in sheep's clothing…," seemingly confirming the quotes were about her.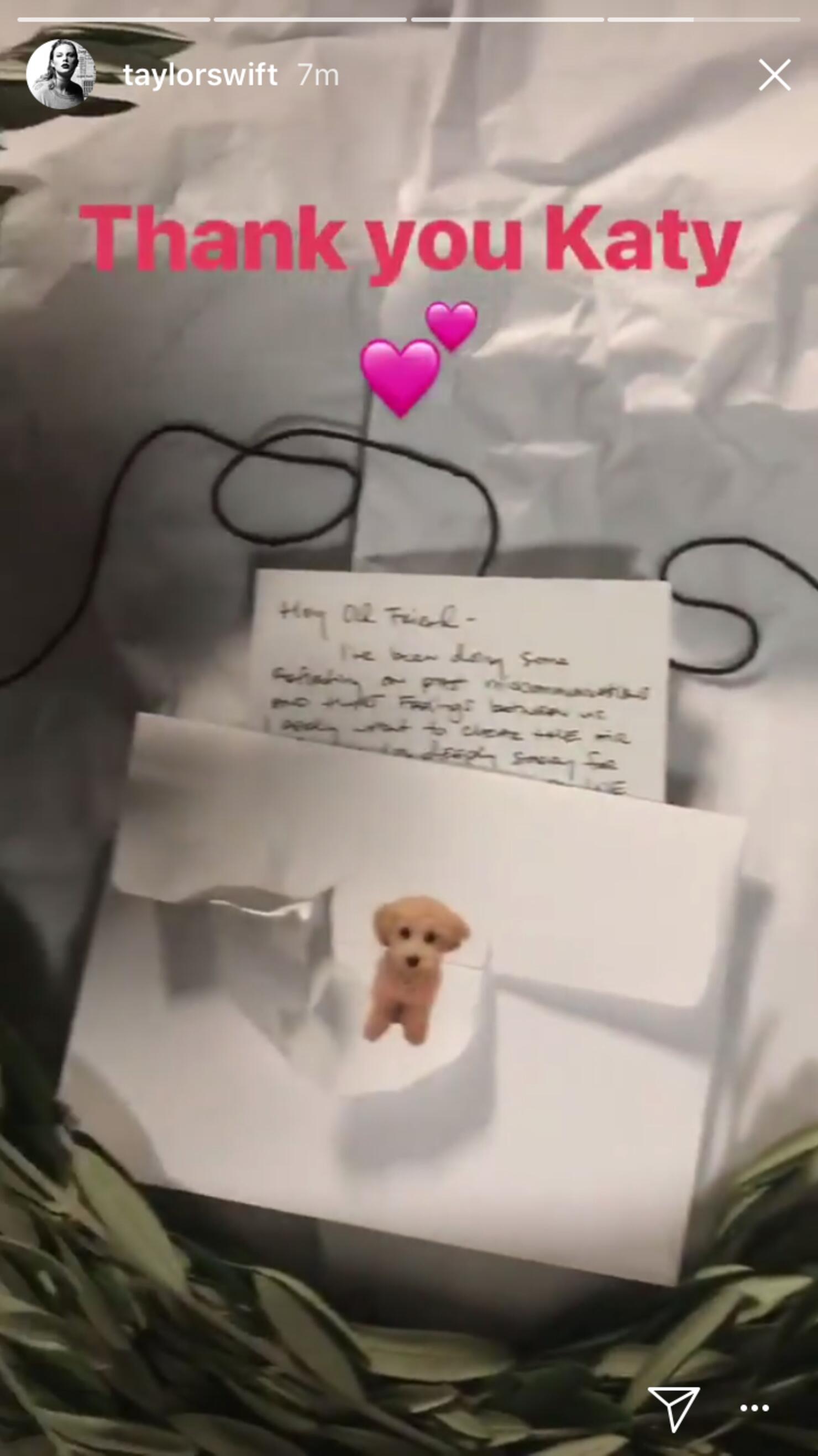 Perry continued to hint at their feud for years, namely following Swift's split from Calvin Harris and following her drama with Kanye West's "Famous."
In May 2017, Perry spoke directly about their feud, saying during an appearance on The Late Late Show that it was Swift who started the feud and that she needed to "finish it."
Swift, who has since refused to discuss the drama, then seemingly shaded Perry further by dropping her entire catalog of music on streaming platforms the same night Katy's Witness album dropped.
Katy last threw shade at Swift during American Idol. When a contestant said they "love Taylor Swift," Perry quipped "I love her — as a songwriter — as well."
The peace offering comes ahead of Taylor's Reputation tour which kicks off tonight in Arizona.