Keanu Reeves, Alex Winter to Regroup for 'Bill and Ted' 3
By Andrew Magnotta
May 8, 2018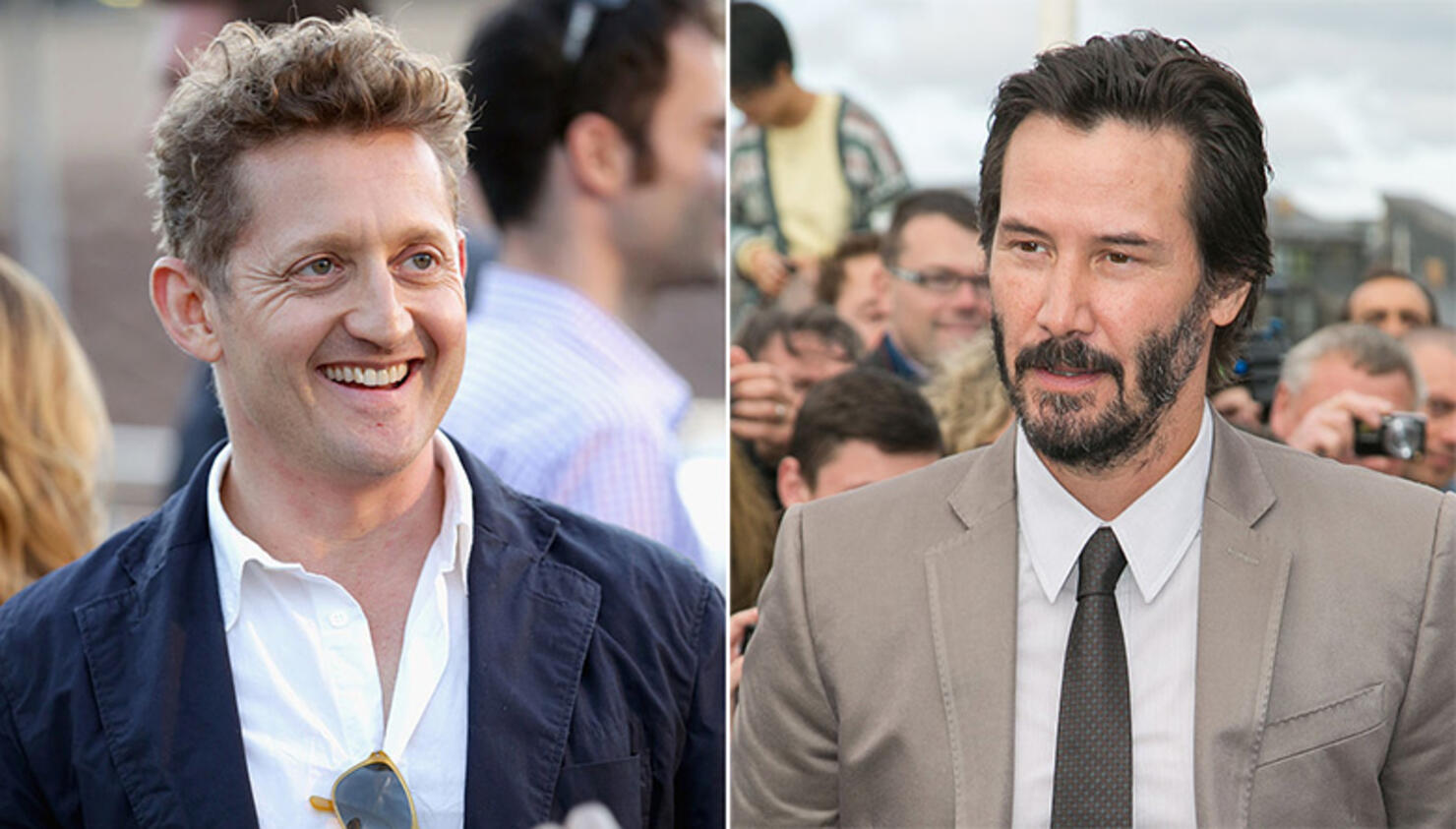 The epic conclusion of one of the most beloved stoner film franchises will finally see the light of day.
MGM has agreed to make the third Bill & Ted movie about 30 years after the first in the franchise, Bill & Ted's Excellent Adventure was released. Stars Alex Winter and Keanu Reeves had previously expressed frustration over budgeting snags that had held up production, according to The Hollywood Reporter.
The script for Bill & Ted Face the Music — written by the franchise's original creators Chris Matheson and Ed Solomon — is reportedly eight years in the making. Now the film is in preproduction with director Dean Parisot (Galaxy Quest, Fun With Dick and Jane) on board.
Bill & Ted three reportedly finds the dimwitted duo of Bill S. Preston Esq. and Ted Logan "weighed down by middle age and the responsibilities of family, according to a Hollywood Reporter synopsis:
They've written thousands of tunes, but they have yet to write a good one, much less the greatest song ever written. With the fabric of time and space tearing around them, a visitor from the future warns our heroes that only their song can save life as we know it. Out of luck and fresh out of inspiration, Bill and Ted set out on a time travel adventure to seek the song that will set their world right and bring harmony in the universe as we know it. Together with the aid of their daughters, a new crop of historical figures, and some sympathetic music legends, they find much, much more than just a song.
No release date has yet been announced.
The original Bill & Ted in 1989 was a minor box office success. It was widely derided by critics and quickly became a cult classic for its ridiculous time-traveling plot and dimwitted yet altruistic protagonists.
The film's 1991 sequel, Bill & Ted's Bogus Journey, produced modest box office returns and more reviews from critics who simply didn't get it. Bill & Ted's legend only grew over the ensuing decades, as the films were passed down from generations of stoners.
Matheson and Solomon began working on the Face the Music script in 2010 with support from Winter and Reeves.
Reeves has always displayed a soft-spot for Bill & Ted, which was his first starring role in a major studio film, and led to his career as one of the most in-demand action stars in Hollywood.
Photo: Getty Images