Bastille Debuts New Song "Quarter Past Midnight" (LISTEN)
By Nicole Mastrogiannis
May 9, 2018
Bastille has returned with brand new music! The band shared their new single "Quarter Past Midnight," and it's the first offering from their forthcoming third full-length studio album, which follows 2016's Wild World.
"Quarter Past Midnight" takes Bastille into '90s territory with breakbeats throughout the chorus, in which frontman Dan Smith sings, "We keep on running, running through a red light, like we're trying to burn the night away."
Dan explains of the song's meaning,"'Quarter Past Midnight' is about trying to capture that moment of a night out. Some people are gonna go home; for some this is just the beginning. It became about being in someone's car, driving through the city. I wanted to try and capture that sense of excitement, and that rush."
He adds, "It's way easier to escape in the night time. Places that aren't normally open are open to the world, and the places that you associate with reality and work are all shut down. There's a parallel universe that exists, and this other set of people who are out and about."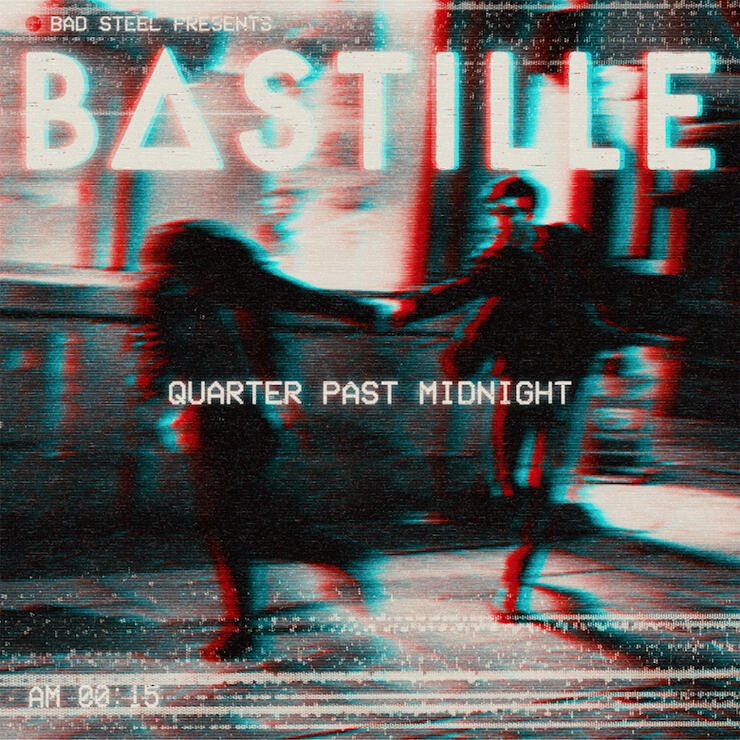 Bastille recorded their new single in the band's newly built studio, which according to Dan, is "an old porn studio that we turned into a place that could be ours." The studio is also home to Dan's record label Best Laid Plans.
Over the last five months, Bastille has been busy in London while they worked on their new album, and it's the longest they've stayed put it one place to do so, since they released their Platinum 2013 debut album Bad Blood. Since then, the band released another album (Wild World), and have toured all over the world (500 shows across six continents!). After taking a break to catch their breath, Dan was able to reflect on all Bastille has accomplished and where they are going. He explains:
"Our first album was pieced together over a period of time, and then we never stopped to make our second record, we just carried on going. So it was really unusual and awesome to stop, properly focus on one thing and live a life in London for a while."
Listen to Bastille's new single "Quarter Past Midnight" above.
Chat About Bastille Debuts New Song "Quarter Past Midnight" (LISTEN)