Pepsi Spotlights Michael Jackson, Britney Spears & More With Specialty Cans
By James Dinh
May 11, 2018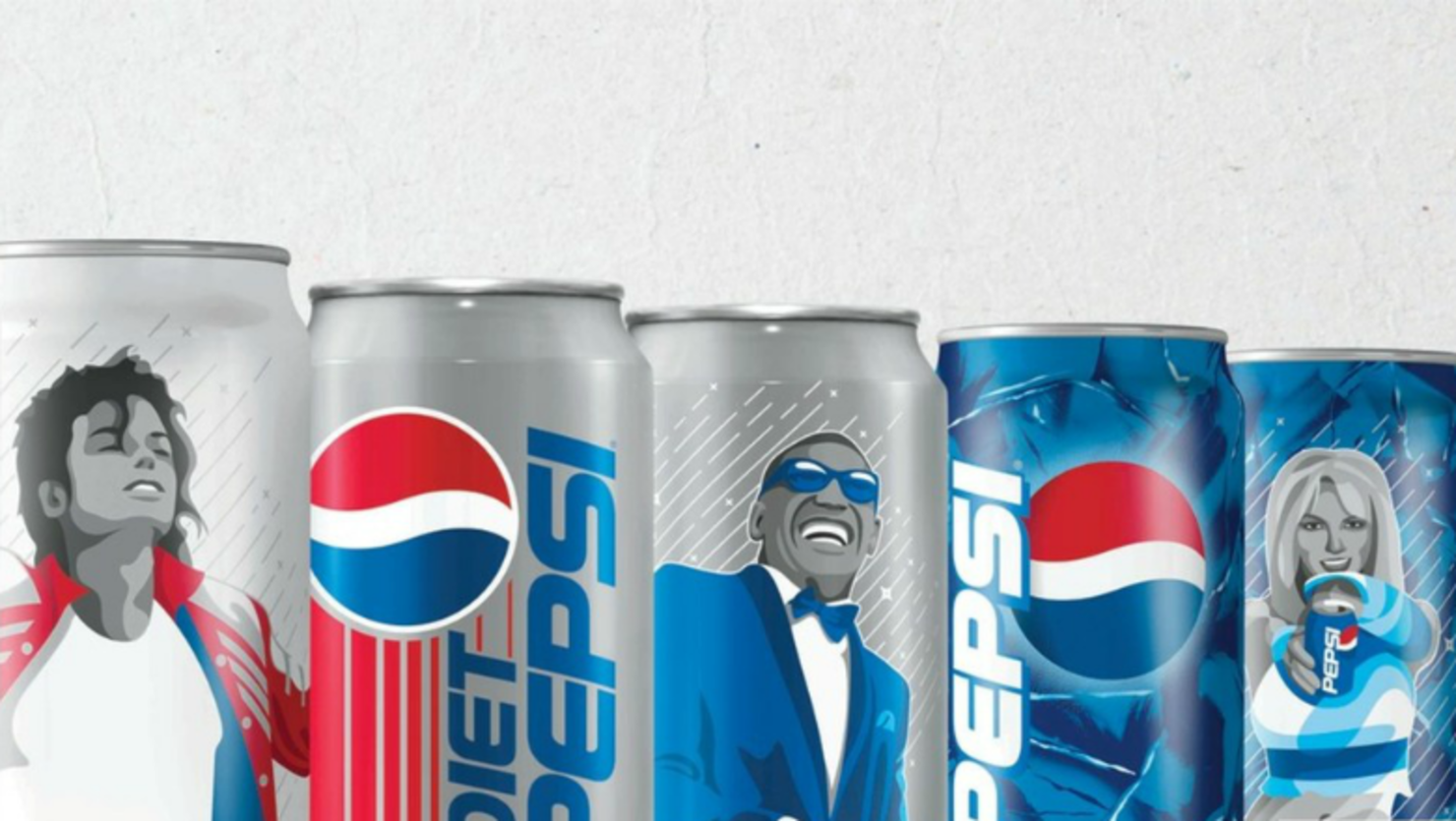 Pepsi is reteaming with some of their most iconic spokespeople, including Michael Jackson, Ray Charles and Britney Spears, for their new Pepsi Generations campaign, which splashes their images on new retro 12-oz. limited-edition cans, which will available beginning May 14. It's a project that echoes their "This Is the Pepsi" spot that aired during this year's Super Bowl halftime break.
To celebrate the campaign, Pepsi is also recruiting fans to partake in their U.S. loyalty program, which will prompt customers to use consumer codes found on specially-marked Pepsi packaging to win swag as well as giveaways to summer shows like Austin City Limits, Lollapalooza, the VMAs and Spears' forthcoming Pepsi-sponsored "Piece Of Me" summer tour. Scroll on below to see the limited-edition music icon cans!
"My partnership with Pepsi has always been really special to me. I'm so excited to be featured in the new Pepsi Generations Summer campaign," the pop titan said in a press release. "It's fun, fresh and all about music. To be featured on a Pepsi can is such an honor, and I can't wait to see my fans enjoying them!"
Spears, who has a lengthy relationship with the brand, starred in her first "Joy of Pepsi" TV spot in 2001. However, her most prominent commercial called "Now and Then" arrived in 2002 when she made her way through different generations with a Pepsi by her side. In a recent interview with PEOPLE magazine, the pop titan recalled what she described as "one of [her] most proud pieces of work]." "We had a couple of different set-ups, and we had one where I was Robert Palmer. We did a remake of 'Simply Irresistible,' and I had to go through hair and makeup," she reminisced.