U2 Talks Important "Love Is Bigger Than Anything In Its Way" Meaning
By Nicole Mastrogiannis
May 11, 2018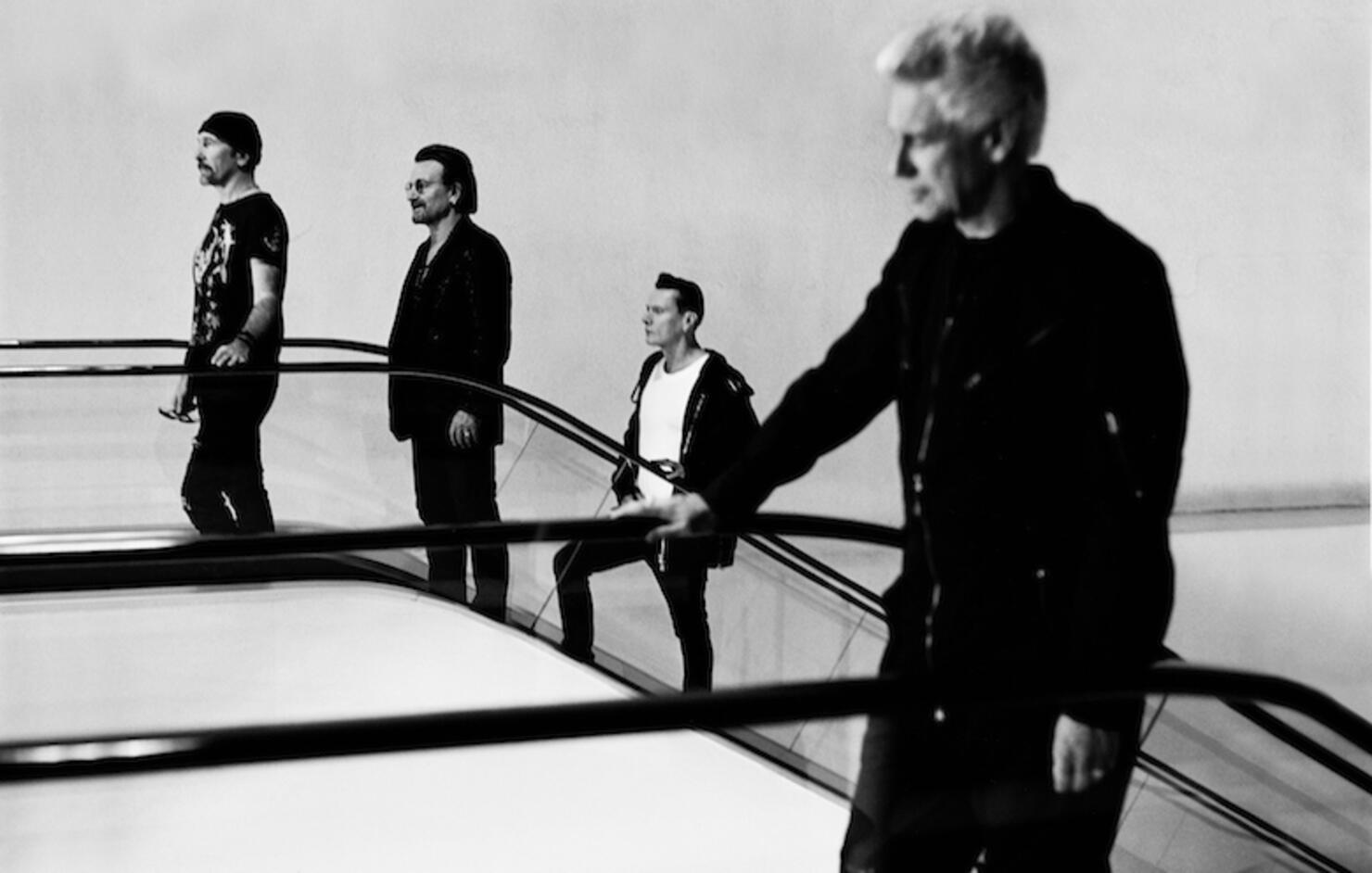 If you were to pass on one piece of advice behind for your children or loved ones, what would it be? For U2's Bono, that's how the band's new single "Love Is Bigger Than Anything In Its Way" began.
"Love Is Bigger Than Anything In Its Way" is the latest single from U2's 2017 album Songs of Experience, which follows 2014's Songs of Innocence, and is an anthemic song that packs a powerful message. Bono exclusively explains to iHeartRadio that the song's meaning and inspiration came from asking himself what message he would leave behind for his children. He says:
"I think, if you get a bit stuck, it's good to have a line in your back pocket from a song or a poem or something somebody told you. It sounds mookish, but I was wondering, if for any reason I wasn't around, what was the line of my own that I would leave my kids? And I couldn't think of one. So I wrote 'Love Is Bigger Than Anything In Its Way,' because I believe that. And I thought it might be useful to them if they came up against any obstacles in their life."
The idea behind "Love Is Bigger Than Anything In Its Way" is quite literal, and is a concept that anyone can use in their life when faced with an obstacle. Bono said that if there is one message to take away from this song, it's to believe that love is bigger than anything or challenge you may encounter. He explains, "I think everybody substitutes their own obstacles fort [what] gets in the way. You know, what gets in the way of your realizing your full potential? What gets in the way of a community realizing its full potential? What gets in the way of the whole world realizing it's full potential, or whatever it is. Love is bigger than it. And I really believe that."
Although there has been a lot of tragedy over the last few years, with it has come a lot of strength, bravery, and love. Bono opened up about some of the more grand gestures of love that he's personally witnessed, including the creation of March For Our Lives following the aftermath of the high school shooting in Parkland, Florida. He tells us:
"We tend to think of love's grand gestures as being something, obviously, heroic. Somebody giving their life to serve their country in the armed forces, or someone like Martin Luther King who lost his life in petitioning for non violence. You think about somebody like Malala in Pakistan taking on the Taliban. Recently, I've been thinking about the Parkland kids turning their grief into motivation, and that really gave me hope for the world. I thought March For Our Lives was a magnificent transformation of grief into love. Just, what's the worst thing [that] could ever happen to you? You know, high school massacre. And then just turning into this great act of love, and I'm not sure that such a gigantic movement has ever been started by a bunch of teenagers before, but these are the grand gestures of love."
He added, "But from where I am today in my life, I'd have to say, I would pick something like the sacrifice that mothers make every day in America for their kids. A lot of women in this country have two jobs: one raising their kids, and the other raising the rent. And I think, just, as kind of everyday heroism, of just being a mother."
U2 is currently traveling across the country on the North American leg of their "eXPERIENCE + iNNOCENCE" Tour, and as Bono explains of the trek, "I'm really excited about the idea of completing the story that we started at with Songs of Innocence and finished with Songs of Experience. It's only on this tour where those two stories come together, and I think they do in very powerful, emotive way."
Having had such a long and incredible career, U2 is band that has been continuously touring over the last 40 years. But the band's "eXPERIENCE + iNNOCENCE" Tour is extremely personal for the band, and Bono explains how:
"U2 tours tend to be a bit operatic, but they don't often have such specific stories in the way operas do. But with this tour, with 'eXPERIENCE + iNNOCENCE,' we have a really big emotional night out that's tied to a very personal story. The story is mine, but it could be Edge's or Adam's or Larry's, and hopefully, it's one that connects with other people who've been through similar stuff. I suppose it's about growing up and how hard that is, even when you're a supposed grownup. There may be some melodrama in my story. I lost my mother and grandfather the same moment. And I had a near-miss with a car bomb in Dublin in the 70s. But even if it's not so melodramatic, everybody, at some stage in their life, has to deal with grief and everybody deals, on a daily basis, with danger. There's danger out there."
For more info about U2's "eXPERIENCE + iNNOCENCE" Tour, head to the band's official website.