Lindsey Buckingham Says Fleetwood Mac Split "Harmed" Its Legacy
By Andrew Magnotta
May 14, 2018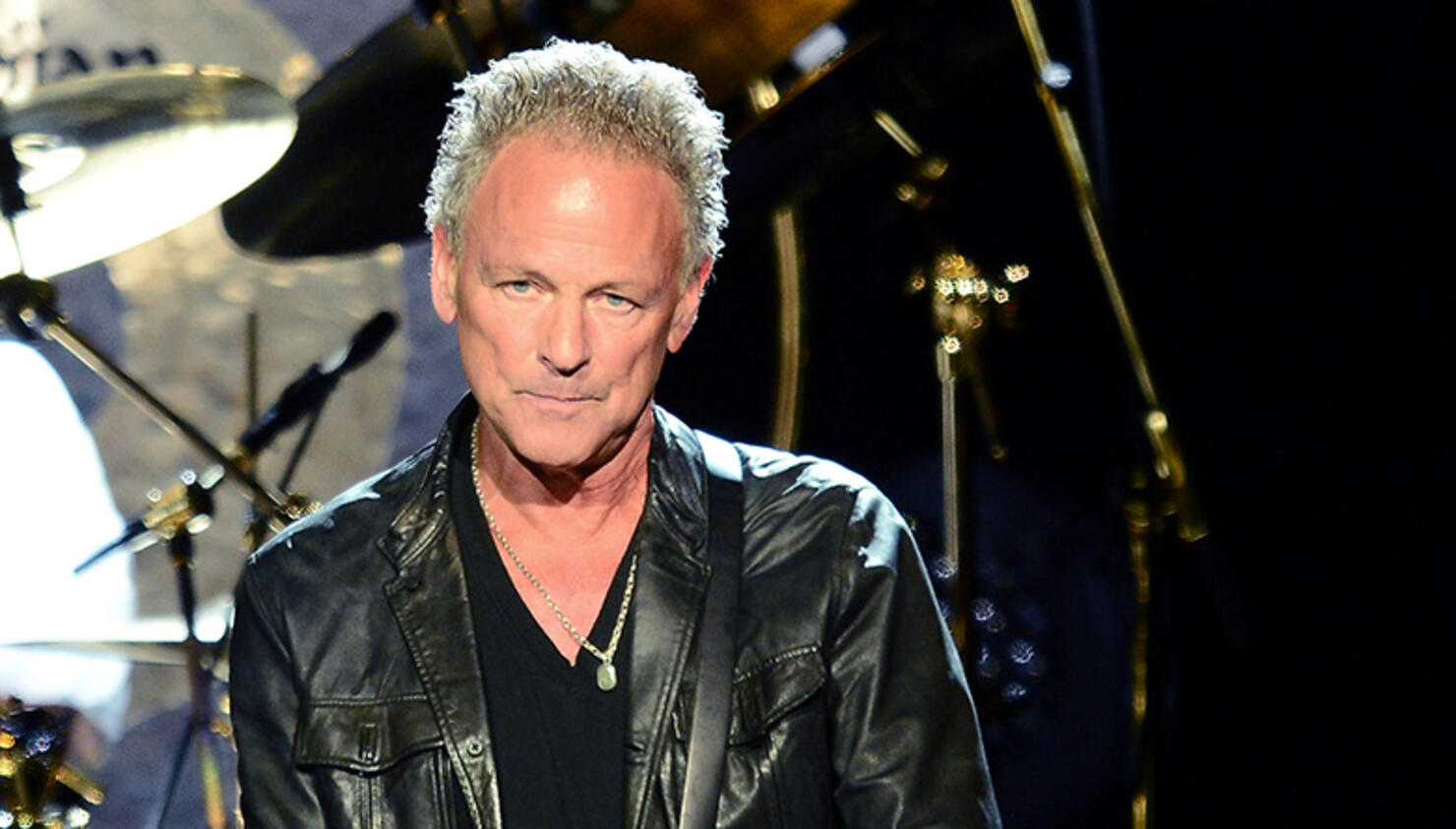 Lindsey Buckingham has finally offered his side of the story on his recent dismissal from Fleetwood Mac. The singer/guitarist made the comments during a political fundraiser.
Buckingham referred to 2018 being "an interesting time on a lot of levels," acknowledging that he had "sadly taken leave" of his band of 43 years.
"This was not something that was really my doing or my choice," he said. "I think what you would say is that there were factions within the band that had lost their perspective."
Buckingham refused to point the blame when someone from the crowd suggested Stevie Nicks was responsible. The guitarist said "it doesn't really matter."
"...[It] harmed the 43-year legacy that we had worked so hard to build, and that legacy was really about rising about difficulties in order to fulfill one's higher truth and one's higher destiny."
Buckinham's comments seemed carefully prepared, as he soon turned his remarks to the campaign for California's 49th Congressional District.
Buckingham was replaced in Fleetwood Mac by former Tom Petty and the Heartbreakers guitarist Mike Campbell and Neil Finn from the band Crowded House.
The vague comments by Buckingham don't really contradict, or even address what little Fleetwood Mac has actually said about the situation. Nicks told Rolling Stone in April that while her relationship with Buckingham has always been challenging, it was his reluctance to tour that lead to the band moving on without him.
"We were supposed to go into rehearsal [for our fall tour] in June and he wanted to put it off until November [2019]," Nicks said. "That's a long time. I just did 70 [solo] shows. As soon as I finish one thing, I dive back into another. Why would we stop? We don't want to stop playing music. We don't have anything else to do. This is what we do."
How Buckinham's comments about "perspective" figure into that is unclear. Nicks also suggested that the band will explore some of his earliest nine albums on the new tour — music that predates her and Buckingham's joining the band.
"We're gonna lock in to the history of Fleetwood Mac, which we were never able to do since 1975, because certain people in the band weren't really interested in doing that," Nicks said when asked about plans for the band's post-Buckingham set. "And that's not a big deal; it's fine. But we are interested in doing that."
Fleetwood Mac's tour begins October 3 with a 52-date North American leg that will keep the band on the road through next April.
Buckingham's arrival in Fleetwood Mac (alongside Nicks) in 1974, brought about the band's most commercially successful period with a string of hit albums, 1975's self titled, 1977's Rumours, 1979's Tusk and 1982's Mirage.
Buckingham wrote music and sang lead vocals on many of Fleetwood Mac's hits. His stints with the band included an initial run from 1974 - 1987 and then another run from 1996 until this year.
Get all Fleetwood Mac's tour dates here.
Photo: Getty Images