Hero Dog Jumps In Pool To Rescue Another Dog
By Dave Basner
May 31, 2018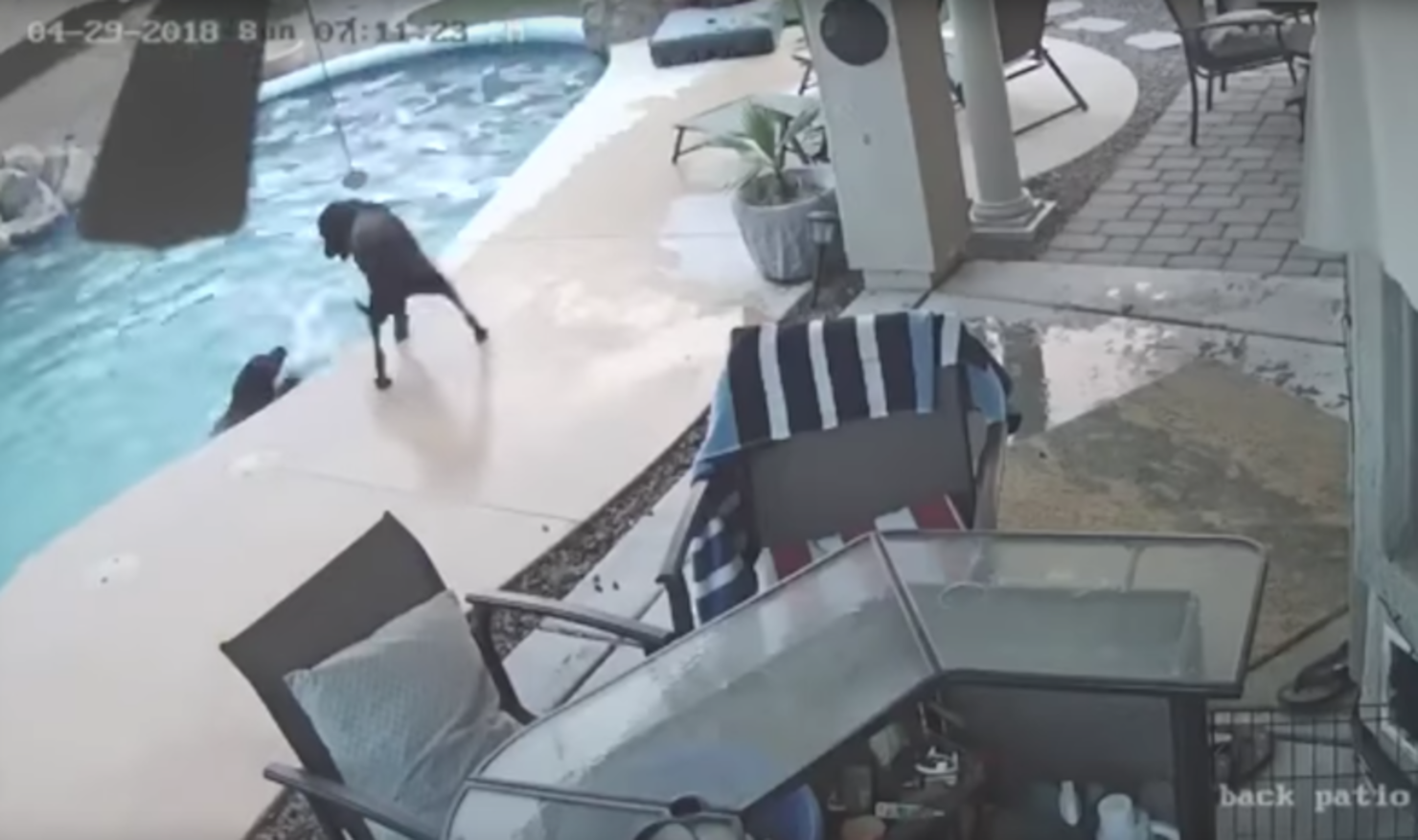 Believe it or not, there are people out there who think that dogs aren't capable of complex thoughts or emotions, but some surveillance footage taken this week just might prove them wrong. It was filmed at a residence in Mesa, Arizona and it was discovered after a homeowner was surprised to see her dogs come into the house wet. She checked her cameras and noticed that her black lab, Smokey, had fallen in the large backyard pool. What happened next shocked her.
Her daughter's lab, Remus, saw that Smokey was distressed and struggling to get out of the pool. Remus first tried directing Smokey to the stairs and when that didn't work, the pup jumped in and helped nudge Smokey out.
Smokey seemed okay after the incident but someone needs to get Remus a key to the city for being such a hero.