Warrant Issued For 6ix9ine's Arrest After Fan Claims He Choked Him
By James Dinh
May 15, 2018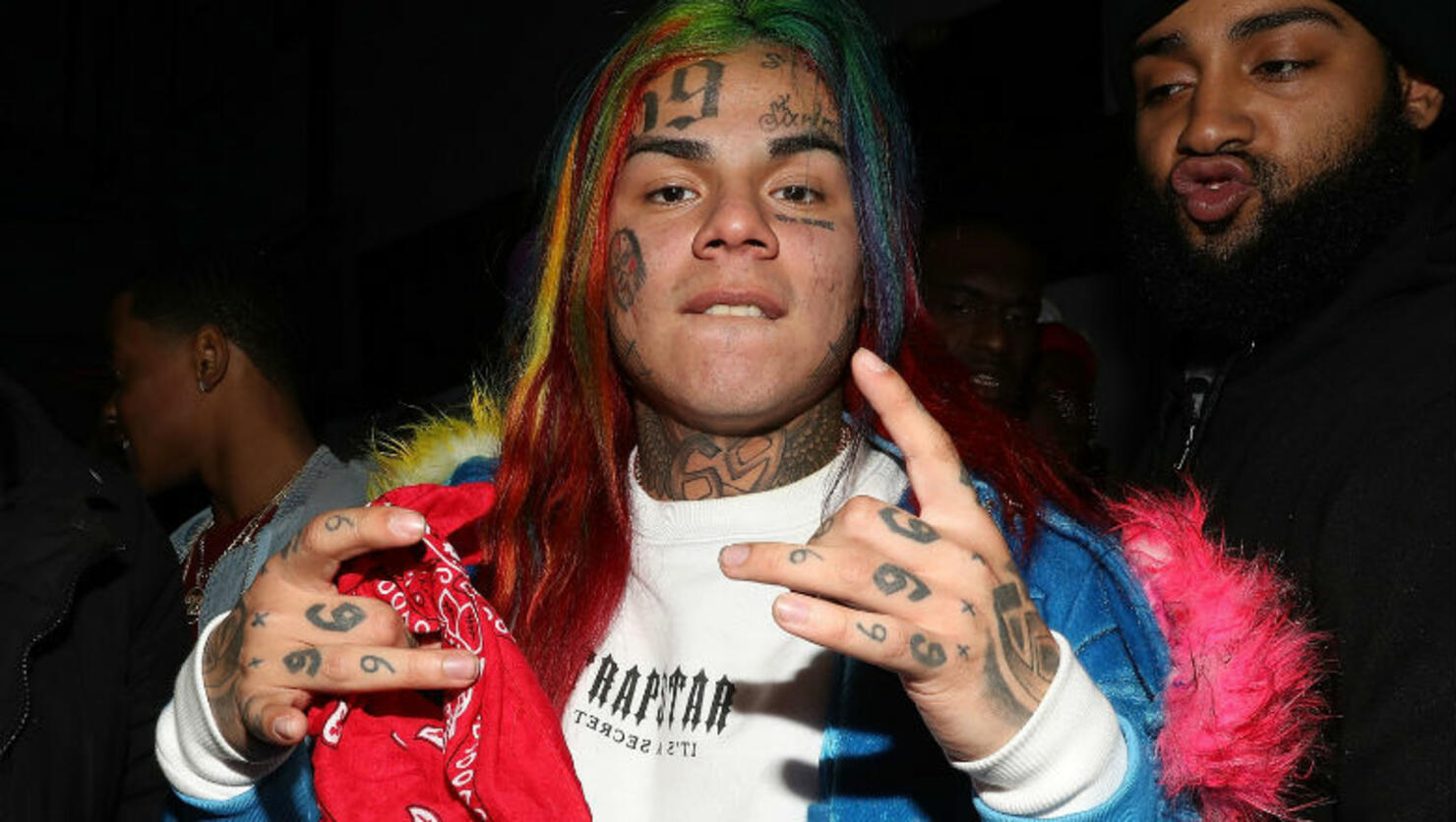 Months after word had spread that Tekashi 6ix9ine reportedly choked a fan inside of Houston's Galleria Mall, a complaint by the Houston Police Department has been filed and signed off by the Office of the Harris County District Attorney, serving as a citation/warrant for the controversial rapper's arrest.
According to court documents, which were obtained by iHeartRadio and filed on Thursday (May 10), the rapper (born Daniel Hernandez) committed a misdemeanor offense of assault (bodily injury) on Santiago Albarran, who stated that the star "grabbed him by the neck, causing small scratch marks and pain" after he pulled out his camera to record him at the shopping venue on January 6, 2018.
In case you missed out, Tekashi and fellow rapper Ugly God organized a fan meetup in early January, which resulted in the physical altercation between Tekashi and the 16-year-old. After the rapper reportedly yelled at him to erase the footage, the complainant claimed that Tekashi grabbed him by the neck with his hand, prompting his bodyguards to surround the pair in the mall. Albarran's family was with him during the incident, so he finally erased the footage in an attempt to not escalate the altercation. Later on, he reported the incident to the authorities and took to the blogosphere to go public with the debacle. Ugly God took to Twitter to defend his friend in a now-deleted tweet, admitting that the assault was provoked by Albarran, who tossed out several insults to make a moment out of the encounter.
It's far from the first legal squabble that the rapper has been involved in. In late April, word surfaced that 6ix9ine and his entourage were affiliated with a shooting at the Barclays Center in Brooklyn, leading to a reported ban from the performance venue.