Dave Matthews Band Violinist Sued for Sexual Misconduct
By Andrew Magnotta
May 18, 2018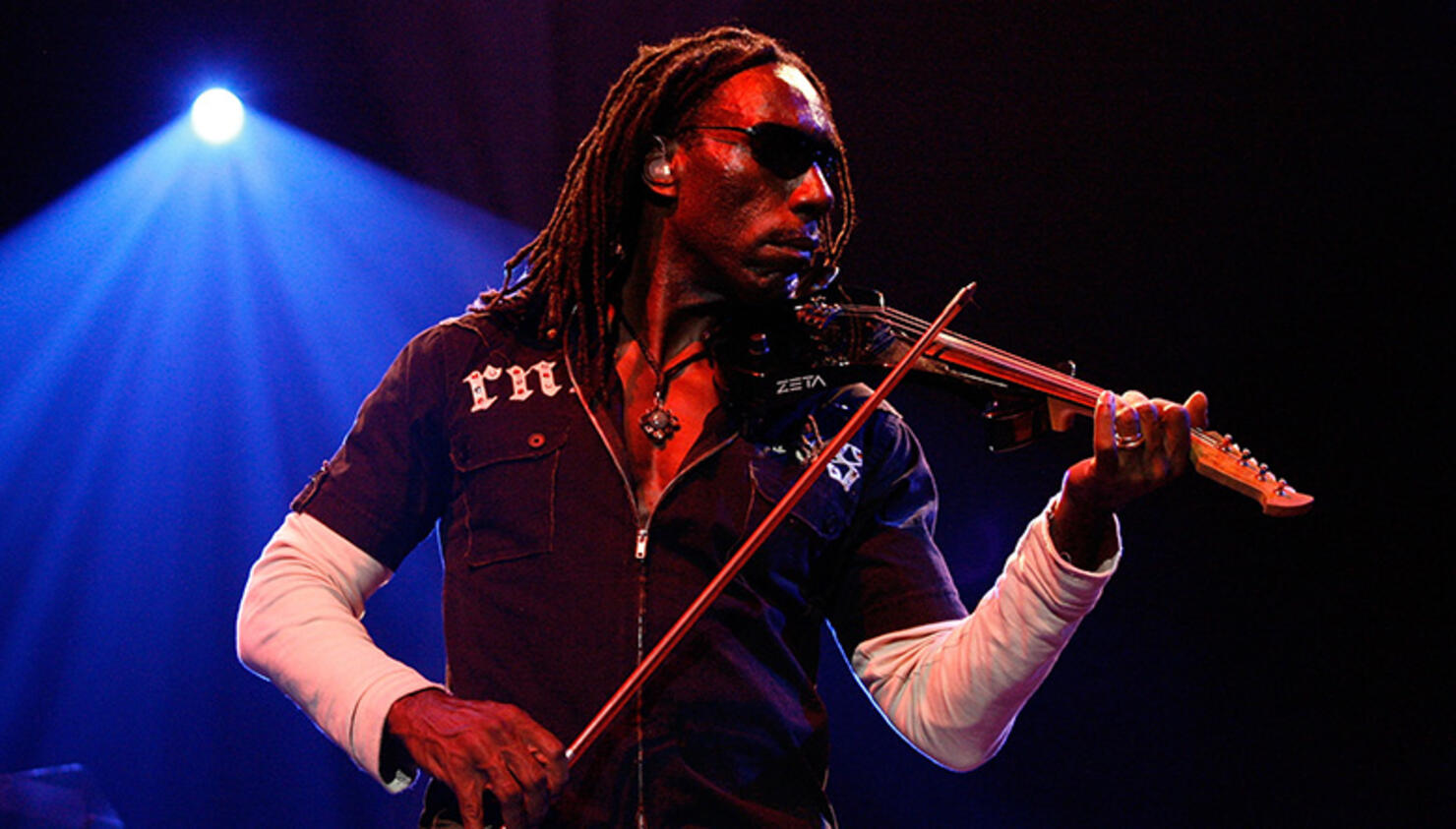 A former bandmate of Boyd Tinsley's has revealed harrowing allegations of sexual misconduct against the Dave Matthews Band violinist.
James Frost-Winn, who played trumpet with Tinsley's side project Crystal Garden, is suing Tinsley for $9 million in damages, accusing the violinist of sending him explicit messages, groping him and "grooming" him for sex.
Frost-Winn's first attempt to settle the lawsuit was in a letter send the same day Tinsley announced a temporary break from the Dave Matthews Band.
In the most shocking claim, Frost-Winn recalls a late-night recording session at Tinsley's home studio. The trumpet player says he was taking a nap on the couch when he woke up to find Tinsley groping his legs, back and buttocks as Tinsley masturbated next to him. Frost-Winn fled the studio and Tinsley later blamed his actions on a "pill mix-up."
"I know I'm not the first person, but I hope to be the last," Frost-Winn told Consequence of Sound regarding Tinsley's abusive behavior. "The only reason I'm going public is because [my lawyers and I] feel like these are very serious matters, and we want justice. I want to make sure this doesn't happen to anyone else."
Tinsley announced in February that he needed a break from touring to spend more time with his family and to "bring more balance to my life."
Frost-Winn first met Tinsley in 2007 when the 18-year-old trumpeter was homeless and busking in San Francisco. The two became friends and Tinsley later helped pay for Frost-Winn to be able to move to Seattle to be involved with Crystal Garden.
Included in the lawsuit are screenshots of explicit text exchanges with Tinsley.
Frost-Winn left Crystal Garden in 2016. He says he's not the only member of the band who was the victim of Tinsley's misconduct.
"In retrospect, he was absolutely grooming me," Frost-Winn said. "I considered him like a brother, my family, especially after my mother passed — he was one of the positive role models in my life. I invested a lot into a relationship that was ultimately very bad for me."
Tinsley has a wife and children. He has never come out as gay or bisexual.
Dave Matthews Band did not directly comment on the allegations, saying only they hope Tinsley can "focus on his health and get better."
Matthews himself said earlier this week that Tinsley being away from the band "is better for him," adding that the band is happy the violinist "can figure some stuff out."
Photo: Getty Images