BTS ARMY Reacts To 'Fake Love' Performance At 2018 Billboard Music Awards
By Hayden Brooks
May 21, 2018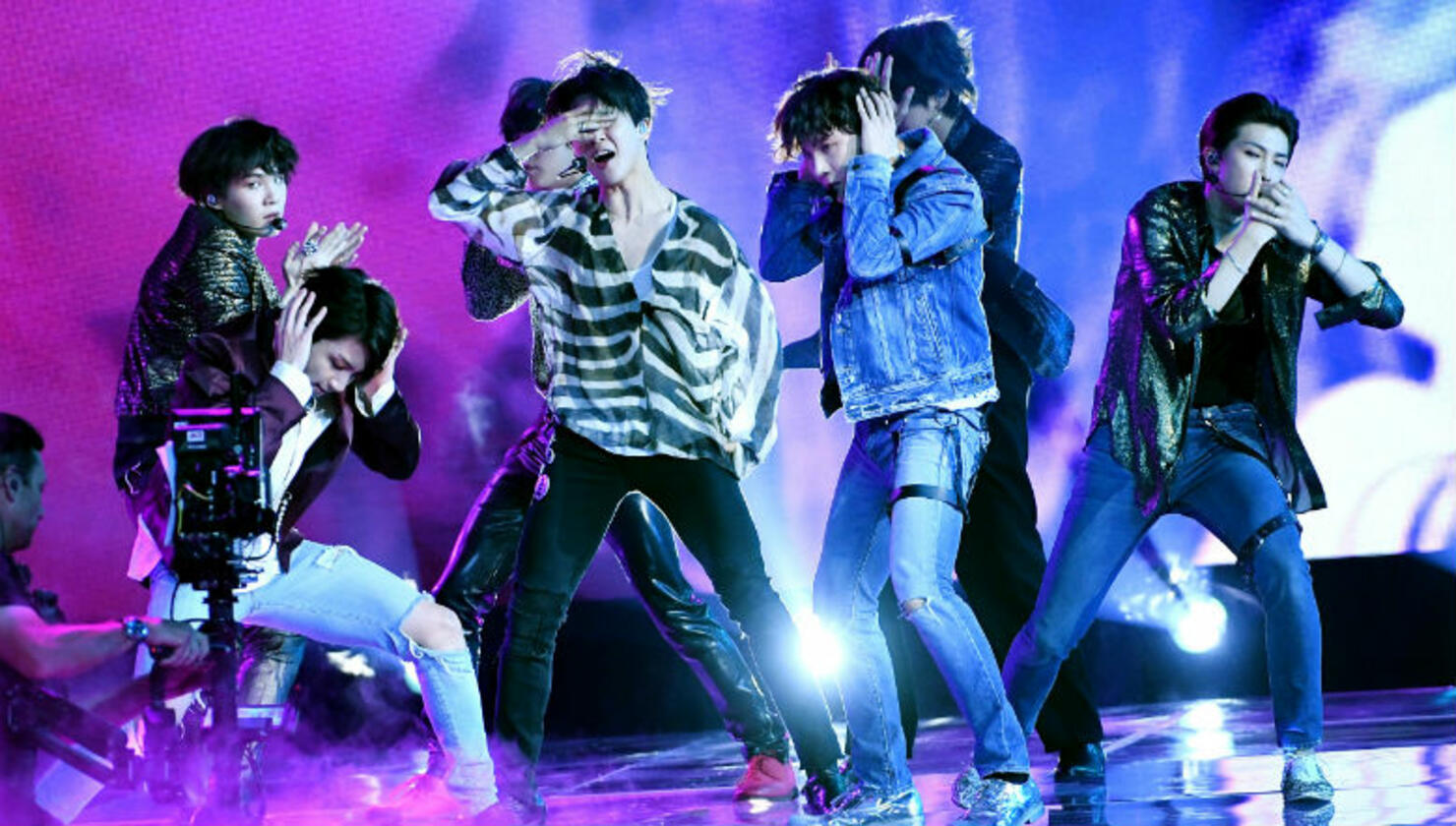 Just days after dropping their new album, Love Yourself: Tear, BTS took over the 2018 Billboard Music Awards at the MGM Grand Garden Arena on Sunday night (May 20) to unveil the debut television performance of their new single, "Fake Love."
Dressed in casual streetgear, Jin, Suga, J-Hope, RM, Jimin, V, and Jungkook offered up a sleek four-minute performance to the new track, bringing the dance energy to life on the Sin City stage. Elsewhere in the number, the group worked in plenty of intricate choreography and, boy, was it something that the BTS ARMY celebrated. "It's more nervous because you know, it's a world premiere. We never expected something like this, it's beyond our dreams," RM said ahead of the performance. "It would be a lie if 'we were, like, less nervous."
While one fan was quick to applaud the "vocal, choreo, fanchant, [and] camerawork," many fans highlighted the brief moment that Jungkook pulled up his shirt and exposed his abs. "JUNGKOOK REALLY DID THAT," another fan wrote. Scroll on below to see some of the biggest fan reactions to the first-time performance of the new single!
Earlier in the evening, BTS won the Top Social Artist title against Justin Bieber, Ariana Grande, Demi Lovato and Shawn Mendes. "Thank you to the Billboard Music Awards for this precious award two years in a row. This time, we had a chance to think about what social really means to us, and some of our fans told us that our music really changed their lives—and now, we realize our words really carry weight thanks to you guys," RM said at the podium. "ARMYs out there, you guys keep us going and keep us striving!"