Darren Criss Films Taylor Swift Blocking His Billboard Music Awards View
By Hayden Brooks
May 21, 2018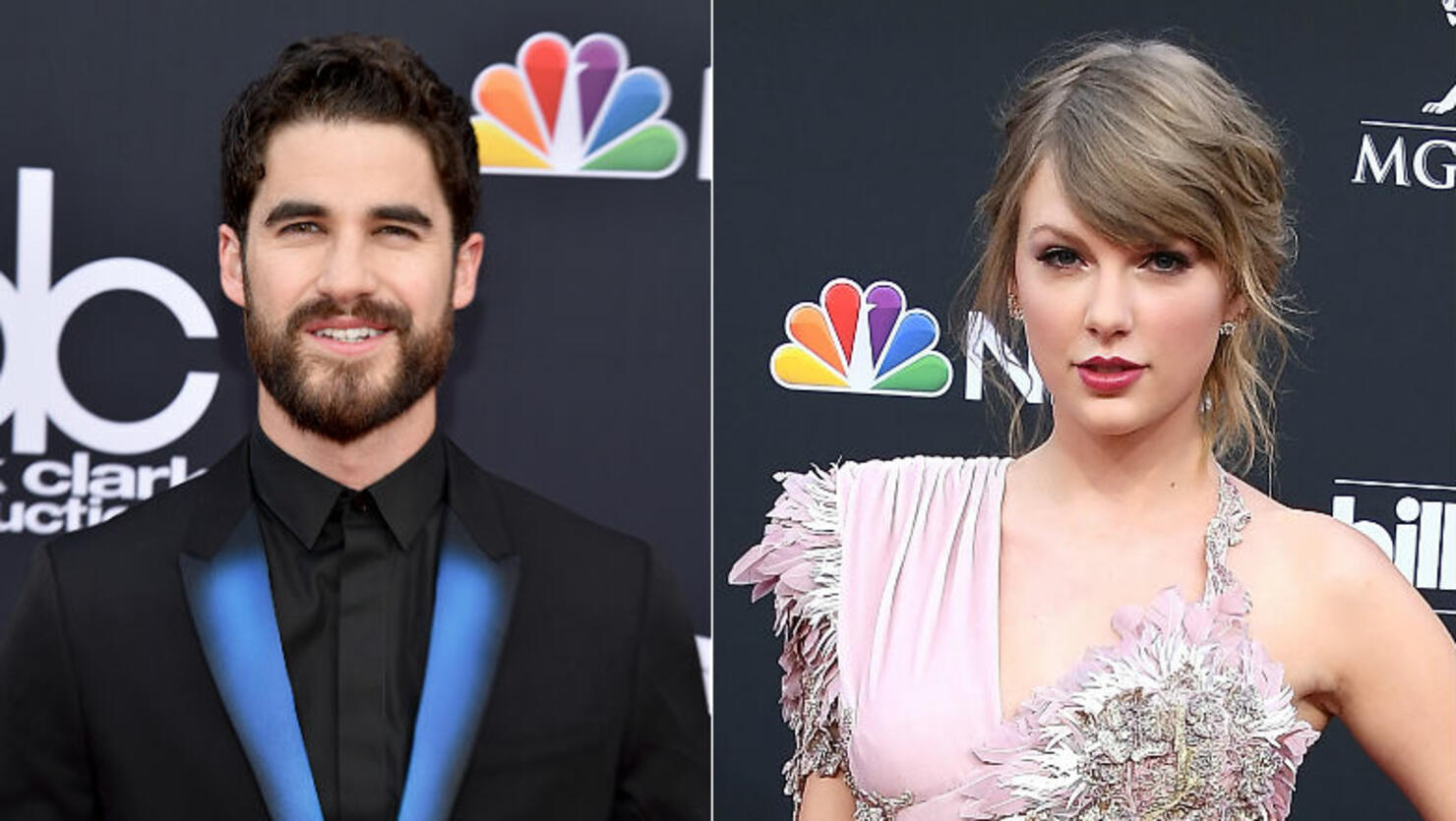 Taylor Swift and Camila Cabello wanted to show their support for Shawn Mendes by standing up in the middle of his performance at the 2018 Billboard Music Awards on Sunday (May 20), but they ended up blocking Darren Criss' view in the process.
"Uh, miss? Miss? Excuse me, miss? Miss, I can't see! I'm trying to watch Shawn Mendes!" he jokingly said to his camera during the 21-year-old's performance of "In My Blood." Swift and Cabello stood up mid-performance to hold each other and sway side-to-side, offering show cameras some of the best audience shots. Swift was on-site for the ceremony as a surprise guest, sitting right in between her pop star cohorts. It marked her first red carpet appearance since the BMI Pop Awards in May 2016. In addition to returning to the carpet, Swift took home two of her five nominated titles, including Top Female Artist and Top Selling Album for reputation.
If you want more of the Swift and Cabello lovefest, you can catch them on the road alongside Charli XCX for the 'reputation Stadium Tour,' which is drawing some major star power. Over the weekend, Swift's pair of Los Angeles shows brought out Mendes, Selena Gomez, and Troye Sivan as special guests. It drew even more star power when it came to notably audience members, including the likes of Rebel Wilson, Amber Rose, Julia Roberts, Kobe Bryant, Sarah Michelle Gellar, Wiz Khalifa, Lena Dunham, and more.